10 Fun Valentines Gifts from Round Rock
Valentine's Day is quickly approaching. Here are 10 Valentines Gifts from Round Rock for you to easily get for your sweetie! 
With Valentine's Day almost a week away, it's time to start thinking about what you'd like to get your sweetie this year.  And you don't have to settle for a drug store box of chocolates or over-priced roses…not with these fun ideas you can get from right here in Round Rock!
Here are 10 Fun Valentine's Gifts from Round Rock:
1. Round Rock Express K-9 Valentine Delivery:  How cool is this? The Express Street Team and their mascot, Spike, will be driving all throughout the Round Rock area delivering K-9 Valentine Packages!  Spike will hand deliver your date a package at their home or workplace and completely surprise them with an awesome gift. You can also just order the special packages to be mailed to your home. Click here for more details.
2. Wine Club Membership from Wine Sensation: Round Rock's newest Wine Bar has Wine club Memberships that includes their monthly wine pickup event (the 2nd Tues & Wed of each month) includes a tasting of 3 wines for 2, a light dinner for 2 and special wine discounts. You choose 2 bottles from the 3 wines that you get tastings of at the club event to take home. They also have a 3-course Valentine's Dinner to take your sweetie to!
3. Spa Gift Certificates: You don't have to go down to Austin to have a relaxing massage or facial.  We have a fantastic spa right here in Round Rock! Spasocial gift certificates are ideal for both him & her.
4. His & Her's Gifts from Mays Street Boutique: One of the cutest clothing boutiques in town has the best jewelry – a piece from Kendra Scott or the new line they just started carrying – Luca & Dani makes a perfect gift for her. And ladies, take a look at the Yeti line for your man and they are having a big sale on the Southern Tide Men's Line – it's 50% right now!  Or better yet, just pick up a Mays Street Boutique gift card for them to shop!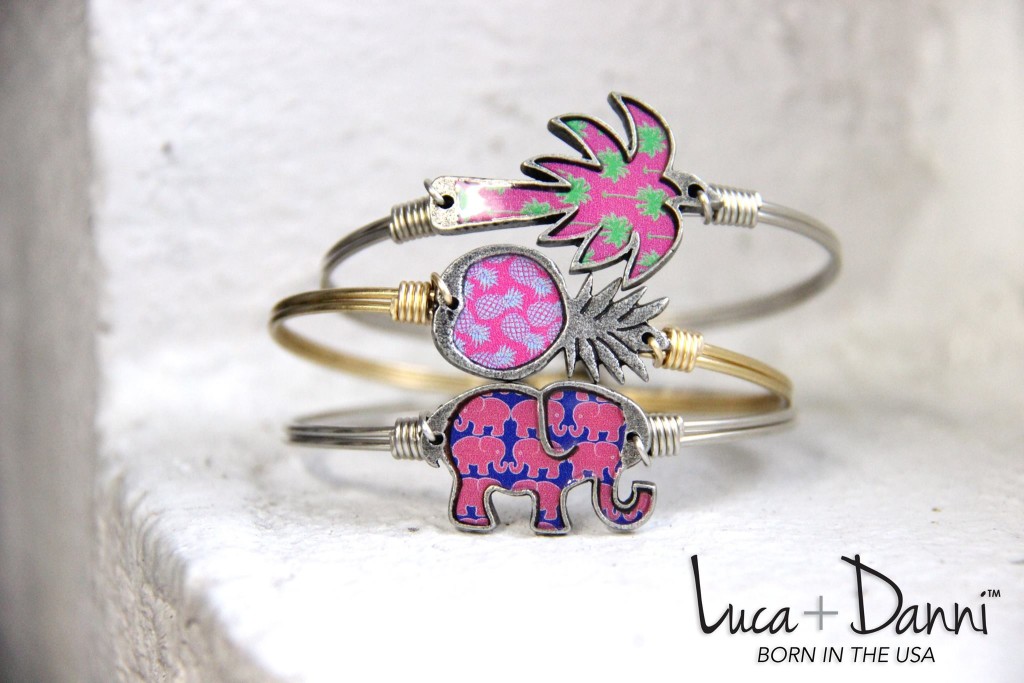 5. Something new for your Garden from Round Rock Gardens:  The weather has been gorgeous here lately, which encourages us to get out and clear the front gardens.  Why not pick up a beautiful new flower, shrub, or even tree to plant in honor of your love?  Round Rock Gardens can help you pick just the right one for you.

6. Golf Lessons at Forest Creek Golf Club: If you have a loved one who loves the game, why not support it with a lesson or two? Forest Creek Golf Club has a variety of instruction to choose from – Ladies 101 to private lessons.
7. A Game from Kaleidoscope Toys: The best toy store in town has gift ideas for every age!  LEGOs, Puzzles, Crafts, Books, and more for the kids.  And don't think you can't find something for the adults too! They have a HUGE selection of games as well!  Kaleidoscope Toys has lots of ideas to help you!  
8. Flix Brewhouse Gift Cards: We love to go to the movies sans kids (which gets harder and harder to do these days).  If you & your sweetie like movies, plan a fun date night at Flix Brewhouse – signature beers, dinner, and a movie!  Don't forget to book the babysitter too!
9. A Favorite Author from The Book Spot: Pick up a new book for that book-lover at our favorite Round Rock book store, The Book Spot.  I was just in there last week and they had a whole section of newly released books ready to make the perfect Valentine's Day gift.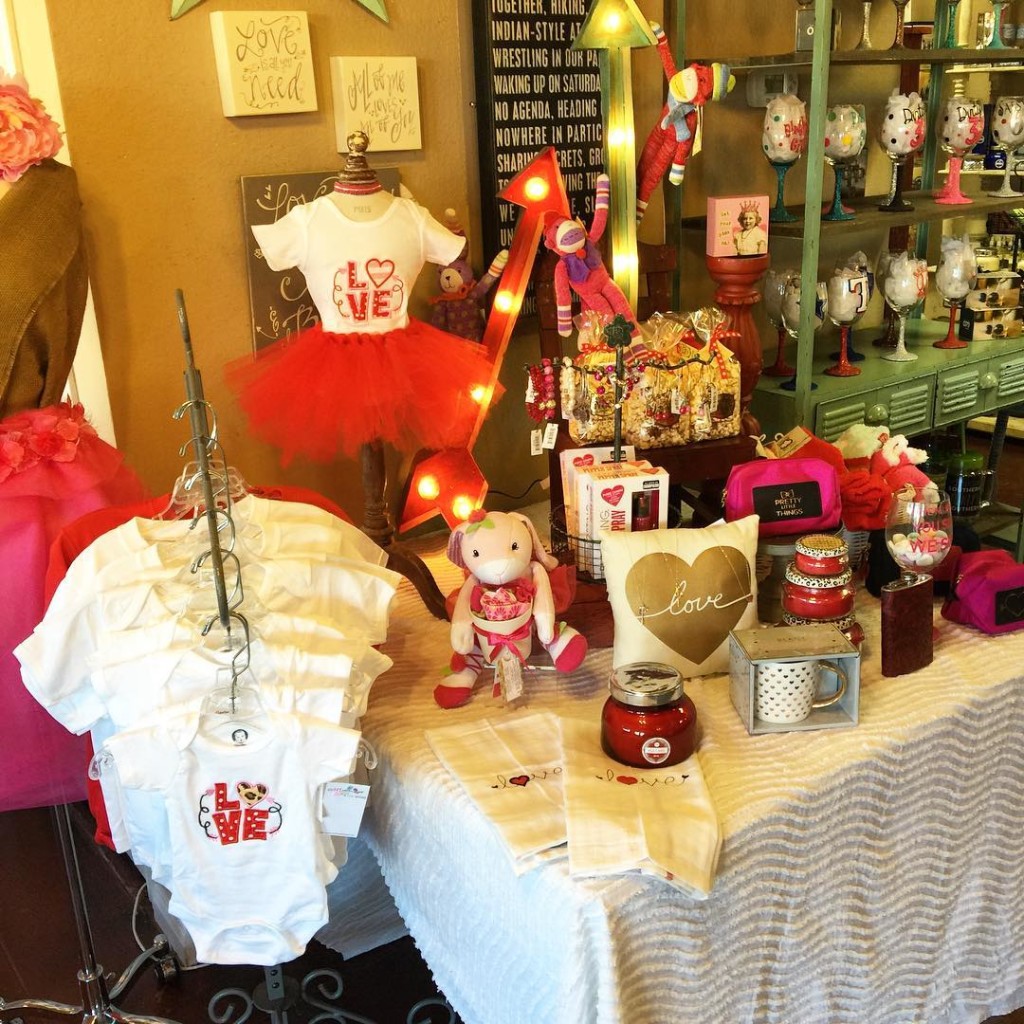 10. Sweet Love & Sugar Britches Gifts: Another one of my favorite shops in town, Sweet Love & Sugar Britches has lots of great Valentine gift ideas – candles, fun signs, lots of clothes, and more. But if you can't choose, the lovely ladies will help you pick a great gift or just grab a gift certificate!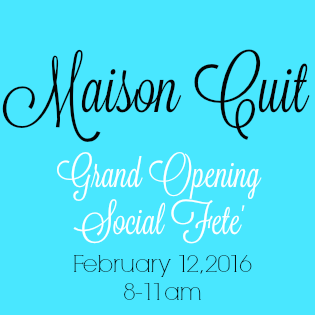 ***BONUS*** Join me on Friday, February 12 anytime from 8:00-11:00AM to check out the newest bakery in town, Maison Cuit.  They are hosting a Grand Opening Social Fete' and will have lots of delicious French pastries, cakes, cupcakes, and more to purchase for the Valentine Weekend.  Enjoy a complimentary mimosa and if you mention you heard about it from me, a free special treat! More details here. 
So there you go Round Rockers!  Ten very easy but fun ideas for your sweetie (ladies, feel free to share this with your man….to give him a few ideas…..)