3 Round Rock High Schools Make the Top 100 Best Texas High Schools List
The website, Niche.com just published their 2019 Best Texas Public High Schools list and three Round Rock Independent School District High Schools have made the list. Pretty impressive right?
But what exactly does it mean to be on the "Best Texas Public High Schools" list and how do you qualify for it?
According to Niche.com:
The 2019 Best Public High Schools ranking is based on rigorous analysis of key statistics and millions of reviews from students and parents using data from the U.S. Department of Education. Ranking factors include state test scores, college readiness, graduation rates, SAT/ACT scores, teacher quality, and high school ratings.
Ok.  I'll buy that.  As a parent of 2 high school students in the Round Rock ISD, I was happy to see their school show up on the list.
Liberal Arts & Science Academy in Austin is Texas' best public high school for 2019.  Number 2 & 3 are both in Dallas: The School of Science & Engineering and the School for the Talented & Gifted.   Carnegie Vanguard High School in Houston's number 4, and Westlake High School in Austin rounded out as number 5.
As for Round Rock ISD, Westwood High School is at the Number 8 spot – in the Top 10!  McNeil High School reached number 64.  And Round Rock High School sits at number 76.
Here are the top 100 public high schools in Texas:
Liberal Arts & Science Academy
School of Science & Engineering
School for the Talented & Gifted
Carnegie Vanguard High School
Westlake High School
Carroll Senior High School
Seven Lakes High School
Westwood High School
Clements High School
Uplift North Hills Preparatory Upper School
Liberty High School
Highland Park High School
The Science Academy of South Texas
Vandegrift High School
Cinco Ranch High School
Plano West Senior High School
The High School for the Performing and Visual Arts
Coppell High School
Obra D. Tompkins High School
Health Careers High School
Michael E. DeBakey High School for Health Professions
Jasper High School
The Woodlands High School
Flower Mound High School
Memorial High School
Glenda Dawson High School
Lovejoy High School
International School of the Americas
Reedy High School
Sunnyvale High School
Wakeland High School
Booker T. Washington High School for the Performing & Visual Arts
Alamo Heights High School
Kingwood High School
Reagan High School
Tomball Memorial High School
College Park High School
Independence High School
Cypress Woods High School
Cypress Ranch High School
Cedar Park High School
Johnson High School
NYOS Charter School
Dulles High School
Frisco High School
Lake Travis High School
Clear Lake High School
Carroll High School
Colleyville Heritage High School
Heritage High School
Stephen F. Austin High School
Richards School for Young Women Leaders
Clear Horizons Early College High School
Centennial High School
Argyle High School
George Ranch High School
Lone Star High School
Friendswood High School
Stratford High School
Westlake Academy
Dripping Springs High School
Aledo High School
Allen High School
McNeil High School
Fort Worth Academy of Fine Arts Middle/High School
Silva Health Magnet School
Plano Senior High School
Waxahachie Global High School
South Texas Academy for Medical Professions
South Texas High School for Health Professions
Imagine International Academy of North Texas
Katy Taylor High School
iUniversity Prep
Harmony School of Advancement – High School
Prosper High School
Round Rock High School
A&M Consolidated High School
Klein High School
College Station High School
Keller High School
Midway High School
Talkington School for Young Women Leaders
Kerr High School
Anderson High School
Boerne-Samuel V. Champion High School
Vista Ridge High School
Boerne High School
Westchester Academy for International Studies
Brandeis High School
Judge Barefoot Sanders Law Magnet School
Wylie High School
Plano East Senior High School
Grapevine High School
Lubbock High School
Hebron High School
Clear Springs High School
New Tech High School at Coppell
Robert G. Cole Middle/High School
Cy-Fair High School
Irma Lerma Rangel Young Women's Leadership School
Click here to see the entire list on Niche.com 
Other articles you may be interested in:
10 New Businesses that Opened This Summer in Round Rock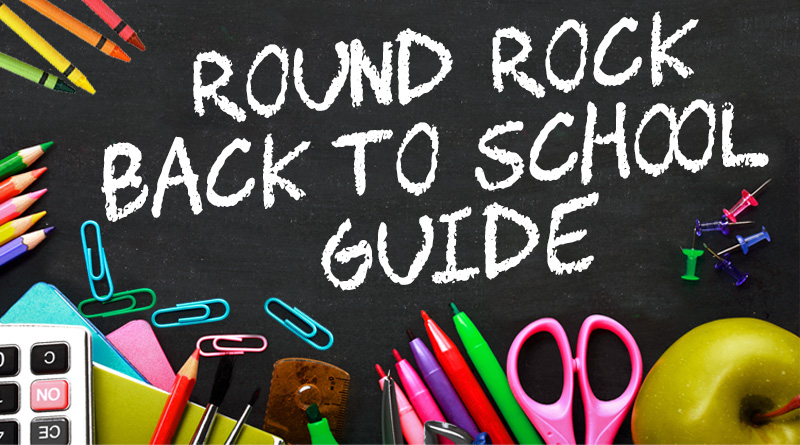 Round Rock Back to School Guide