5 Events You Don't Want to Miss in January
Looking for something fun to do this month in Round Rock?  Make sure to check out our Round Rock Event Calendar for a full listing.  Here's a few fun things we found to do this month!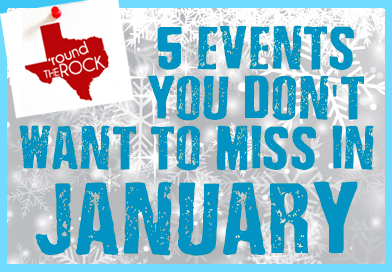 5 Events You Don't Want to Miss in Round Rock: January
Brushy Creek MUD's Polar Bear Plunge
Brushy Creek MUD is hosting a Polar Bear Plunge at both the Creekside Pool and Highland Horizon Pools on Saturday, January 5, 2019. Advance registration is required. More info here.
Laundry & Bourbon & Lone Star
Sam Bass Community Theatre presents "Laundry & Bourbon & Lone Star" from January 10-26, 2019. More info here.
Trout Fishing Derby
Brushy Creek is hosting a Trout Fishing Derby at Shirley McDonald Park on Monday, January 15, 2018. Rods and reels will be available to borrow, if you don't have your own. Measurements of fish size and quantity caught during the event will be recorded and used for awarding prizes. More info here.
MLK Commemorative Walk & Celebration
On Saturday, January 19, 2019, the Black History Organization is presenting the 32nd Annual Dr. Martin Luther King Jr. Holiday celebration. The celebration includes a commemorative walk followed by a program at the Allen R Baca Center. A program with speakers and entertainment will include performances by students the CD Fulkes Middle School Choir, The Round Rock Black History Organization Gospel Choir, using the combined talent of at least three local churches.
Texas Beer Dinner
Greenhouse Craft Food is hosting their first beer dinner of 2018 on Sunday, January 27, 2019 as they kick off the new year of Texas craft brews with a big bang! Their Texas Barrel-Aged Beer Dinner will feature five rare barrel-aged beers brewed by five of our favorite Texas brewers and paired with five expertly curated courses prepared by chefs Rob Snow and Todd Engel at Greenhouse Craft Food.
Click here to see a full listing of everything happening in Round Rock.