Round Rock Express National Anthem Auditions | February 13, 2018
Get those pipes ready – the Round Rock Express National Anthem Auditions are right around the corner!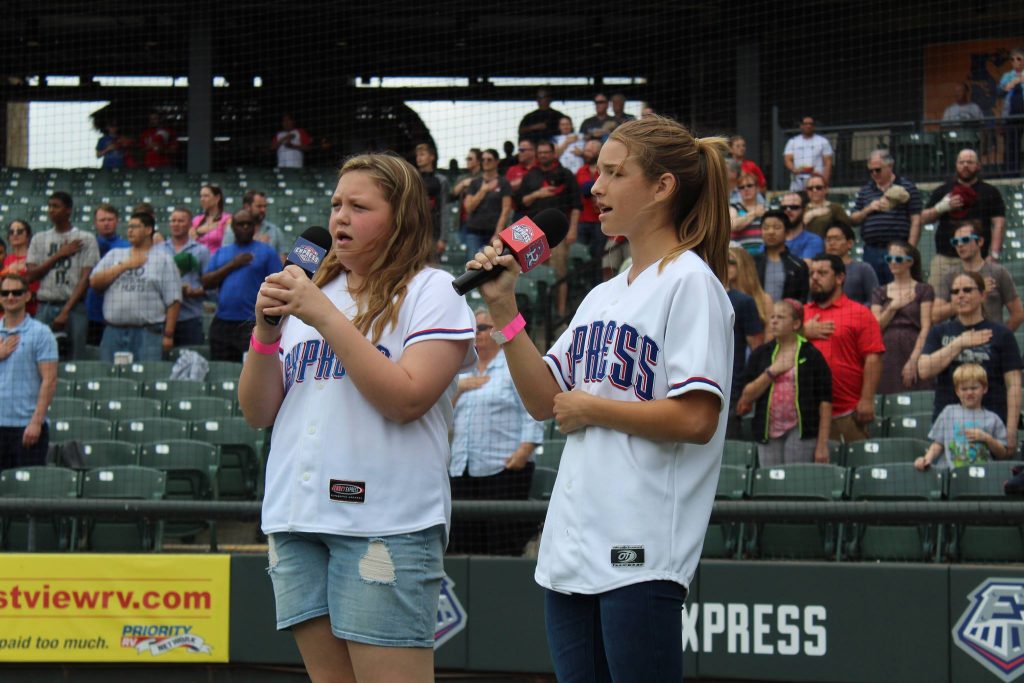 The Express is holding auditions for 2018 National Anthem performers at the Round Rock Multipurpose Complex at Old Settler's Park on Tuesday, February 13th from 5:30 – 9 p.m. The preferred performance style is traditional military-style in 90 seconds or less. Additionally, performers with musical instruments are welcomed to try out. The tryout is for individuals and small ensemble groups. Choirs and larger groups are welcome to sign up to perform the National Anthem without a tryout through the Round Rock Express' National Anthem program – email [email protected] for more information.
The audition order will take place on a first-come, first-served basis. Fans will receive a number after they have turned in their registration form. The forms will be available on-site the day of auditions and also on www.RoundRockExpress.com. There is no fee to audition and the general public is invited to audition.
Performers will audition in front of a panel of judges. All participants will be notified via email if they have been invited to perform the anthem before an Express game or not. If selected, the performer must sing the same version that they auditioned at their scheduled game.
Performers who cannot attend the open auditions can submit a video recording of their audition via email to Express Director of Entertainment Steve Richards. Video auditions will only be evaluated after all in-person performers have been scheduled and notified.
Auditions will be based on the following criteria:
Performer's strong vocal or musical ability – Vocals must be a cappella. Instrumental anthems are welcome, but must be played through a microphone.
Performer's ability to sing or play from memory – Reading lyrics during audition or performance is not allowed.
Performance speed – The song needs to be performed 90 seconds or less.
A traditional, military-style anthem – This is a song of respect and we prefer little variation.
For additional questions, please contact Steve Richards at [email protected]