Round Rock Preschool & After School Care Directory | 2018-2019
Looking for a Preschool or After School Care in Round Rock? Here is our Round Rock Preschool and After-School Care Directory for the 2018-2019 school year:
Round Rock Preschool & After School Care Directory
---
Texas Spanish Academy offers a unique program specializing in teaching children Spanish through their full and part-time immersion programs for infants, toddlers, and preschoolers. Fun, school readiness, and social skills are fostered through daily play-based and engaging activities in an intimate and low ratio, home-like environment.
Program: Preschool and Daycare
Ages: 6 Weeks through Pre-Kindergarten Age
Registration: Ongoing
Cost: Varies by age group, please call for availability and current pricing
Locations:
(1) 2471 South A.W. Grimes Boulevard, Suite 200, Round Rock, Texas 78664
(2) 201 West Bagdad Avenue, Round Rock, Texas 78664
Web: txspanishacademy.com
---

Little Hands -Chinese/English 

Education

 (2 

Locations)
Little Hands International Preschool is a dual language preschool offering immersion curriculum is Mandarin Chinese and English. Voted Best Daycare Center of Round Rock in 2016 and 2017, we take pride in our tight knit community of caring teachers, parents, and students. Here your child with grow in confidence, intellect, and character in our loving, nurturing environment.
Program: Preschool
Ages: 18 months – 5 years
Registration: Ongoing
Cost: Low rates
Locations: 3620 Hillside Drive Round Rock TX 78681/17251 Great Oaks Dr, #C, Round Rock TX 78681 (after school location)
Contact: 512-572-1888  |  512-919-0019 (Chinese)  | [email protected]
Web: Littlehandsips.com
---
Our highly trained and loving staff are delighted to provide an exciting and educational experience for your child. We strive to instill in children a love for learning and knowledge of God's love in their lives. Our program is structured to provide age-appropriate indoor and outdoor activities, as well as offer experiences in music, art, motor skill development, physical activities, and interactive learning. By providing opportunities for new experiences and introducing concepts through play-based learning, children build a firm foundation for success academically, emotionally, physically and spiritually to prepare them for Kindergarten and beyond.
Program: Preschool
Ages: 12 months – 5 years
Registration: Annual school year
Cost: MWF 9a-2p $290/mo; TTH 9a-2p $210/mo; 5 days 9a-2p $440/mo; some extended care options
Locations:
(1) 3379 Gattis School Rd. Round Rock TX 78664
(2) 6655 Hwy 79  Hutto, TX 78634
Contact: 512-255-5265  | [email protected]
Web: fellowshipacademy.org
---

Licensed Child Care:
Through programs such as Afterschool, Day Camp and the Child Development Center (CDC), the YMCA of Greater Williamson County's Licensed Child Care Department continues to be the largest provider of child care in Williamson County. Partnerships with school districts, community businesses and well-trained staff are the "people behind the Y" who keep these programs strong each and every year. As Williamson County continues to be one of the fastest growing counties in the country, the Y's licensed child care programs will grow right along with it.
Child Development Center:
At the Y Child Development Center (CDC), we provide a safe, nurturing environment for all children by promoting healthy character development of spirit, mind and body. The Y strives to make each child's day a magical experience – explore, discover, create new friendships, try new activities along with the traditional favorites. Each of our Y staff is carefully chosen to be positive role models and caring individuals. Every staff working in our program will attend training seminars which includes topics such as: leadership skills, positive discipline, creating excitement, learning new games, safety, CPR and First Aid, Child Abuse Prevention training as well as many others. We are currently enrolling for 8-weeks to 5 years old.
Addresses: LCC & CDC: 1812 N. Mays Street, Round Rock, TX 78664
Afterschool: located at various schools in Round Rock, Hutto, Georgetown, Leander, & Liberty Hill
Phone: (512) 246-9622
Website: ymcagwc.org/locations/child-care/
---
The foundation for a lifetime of success is formed here. The Children's Courtyard® is an exceptional, nurturing place for your child to grow, learn, develop, and prepare for a productive academic life. Our School Readiness Pathway charts each child's unique path to elementary school, with specialized curriculum and developmentally appropriate programs for infants to school-age students. Plus, our Grow Fit® initiative ensures the complete well-being of your growing child through a focus on healthy living, nutritious eating, and physical fitness. Strong foundations are built here, where achievement starts early.
Program: Preschool
Ages: 6 weeks – 12 years
Registration: year round
Cost: Varies by location and program age
Locations: 11 locations throughout Round Rock and Austin area
Contact: 877.624.2604 | [email protected]
Web: ChildrensCourtyard.com
---

Spanish Schoolhouse offers an excellent early childhood education combined with the benefits of language immersion in a warm and loving environment. The early childhood years are the optimal window of language development for children. We maximize this window by giving children the opportunity to acquire the Spanish language naturally while they learn and discover the world around them.
Our proprietary preschool curriculum is rich with multi-sensory experiences that encourage a love of learning while building foundational skills for educational success. We offer low ratios which allow teachers to build relationships with students and customize learning.  Full and part-time programs available.
Locations: 4000 Sunrise Rd., Bldg. 2, Round Rock, TX 78665
Contact: 512-551-3111
Web: https://spanishschoolhouse.com/roundrock
---
Bright Horizons® is the leading provider of high-quality early education and preschool. Our programs empower children from infancy on to become confident, successful learners and secure, caring people. We strive to grow young readers, scientists, artists, and explorers who are engaged and curious. Our programs invite children to approach school and academics with skills, confidence, and a drive for excellence.
Program: Early Childhood Education & Preschool
Ages: 6 weeks to 5 years and school-age 6-12 during school vacations
Registration: year round
Cost: Flexible scheduling, contact center for details
Locations: 7210 Wyoming Springs Drive
Round Rock, TX 78681
Contact: 512-341-0733
Web: www.brighthorizons.com/roundrock
---
We are so excited to bring you our Round Rock Preschool and After School Care Directory.  We hope this has been helpful in finding the perfect school for your family.
10 Best Things to do in Round Rock with a Preschooler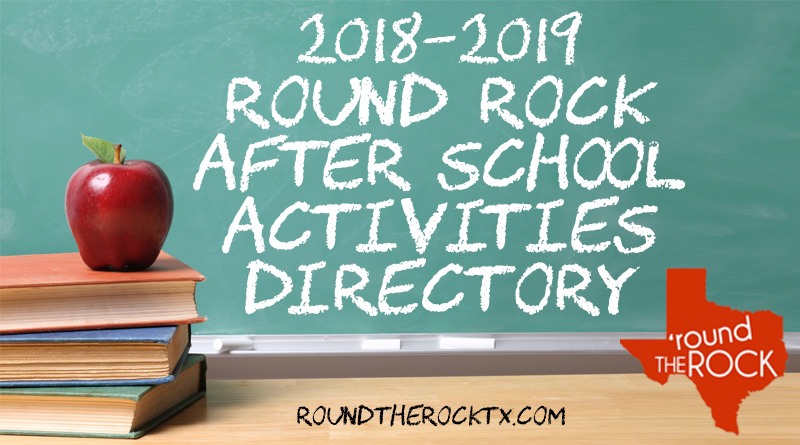 After School Activities Directory
Disclosure: This is a sponsored directory. If you would like to be included in the Round Rock Preschool & After School Care Directory, please contact [email protected]