Round Rock Public Library's Summer Reading Program | 2018
The 2018 Round Rock Library Summer Reading Program begins June 6, 2018 and lasts through August 6, 2018.
Round Rock Library Summer Reading Program
The Summer Reading Program runs June 6 – August 6 and it includes:
Special activities that invite kids and families to visit the Library and explore ideas and materials
A Reading Challenge for kids, teens, and adults who are interested in reading for incentives
The Reading Challenge counts reading from June 6 – August 6. Readers may register for the Challenge any time after June 1, 2018:
Register a child ages 0 – 12,
Register a teen ages 12 – 18
Register an adult ages 19+
Readers can begin counting their reading on June 6. Children and teens may pick up prizes from June 16 until August 6. The adult prize drawing is August 7.
Round Rock Library Summer Reading Program: What's new for adults, teens, and children in 2018?
There's a lot to love about Summer Reading this year!
ReadSquared tracking software! We have new online tracking software that's helping us be more responsive to changes you've requested! We'll continue to offer paper logs for you to use at home, but prizes will be awarded according to the online record. Is online record-keeping difficult for you? You're welcome to use the Library's computers, free WiFi, and even the helpful teens at the Summer Reading Table to keep your online account up to date.Kids can choose the most appropriate way to track their reading, by books or by minutes, or even mix between categories. Kids and Teens hit goals more frequently as they unlock games and badges. Adults track their progress online, and can count a wide variety of reading and community experiences.
Choices! Oh, the choices!  Motivation is such a personal thing. Our goal is to move kids toward reading for love and curiosity, and we know prizes can be important to some readers on their path to internal motivation. Thanks for some wonderful sponsors, we can give kids a choice between physical prizes and raffle tickets.  If you have little ones, be sure to ask about little-kid-friendly prizes.
Library cards for everyone!  In May 2015, the Round Rock City Council removed non-residence fees for Library users. Any Texas resident aged 6 and older may receive a library card, including individuals who live outside the city limits. Applicants younger than 18 must have a parent or legal guardian present to receive their card. Learn more about getting a library card here.
Round Rock Library Summer Reading Program: When do children and teens earn prizes for reading?
Children and teens alternate between unlocking online awards and receiving physical prizes after they earn 300 points.
A minute of reading counts as a point; kids who prefer to count books instead of minutes earn 15 points per book. Participants may earn as many as 2400 points in the program.Reading can be tracked online or via a paper log, but prizes will be given based on the online log.
Visit the Summer Reading table in the Library's Gallery to receive prizes or to get help entering the hours on the online log.Key dates are:
June  1: Readers may begin registering for the program
June 6: Readers can begin counting the time that they read (or are read to)
June 16: First possible day to claim a physical prize
August 6: Last day to claim reading prizes
The Adult Reading Challenge has a different prize structure–click for more info.
Round Rock Library Summer Reading Program: What kinds of reading and listening can be counted for the Reading Challenge?
Participants may read or listen to any type of written content.  This includes books, eBooks, magazines, online content, and any sort of printed or digital content  from the Library or from other sources. (Yes, that includes cereal boxes!)
Did you know that listening to someone read is great exercise for your brain, no matter how old you are and how well you can read yourself? Because of this, please be sure to count the minutes you listen to audiobooks, listen to content from our databases, and listen to someone read aloud.
More Fun Things Happening in Round Rock this Summer
5th Annual Instagram Summer Challenge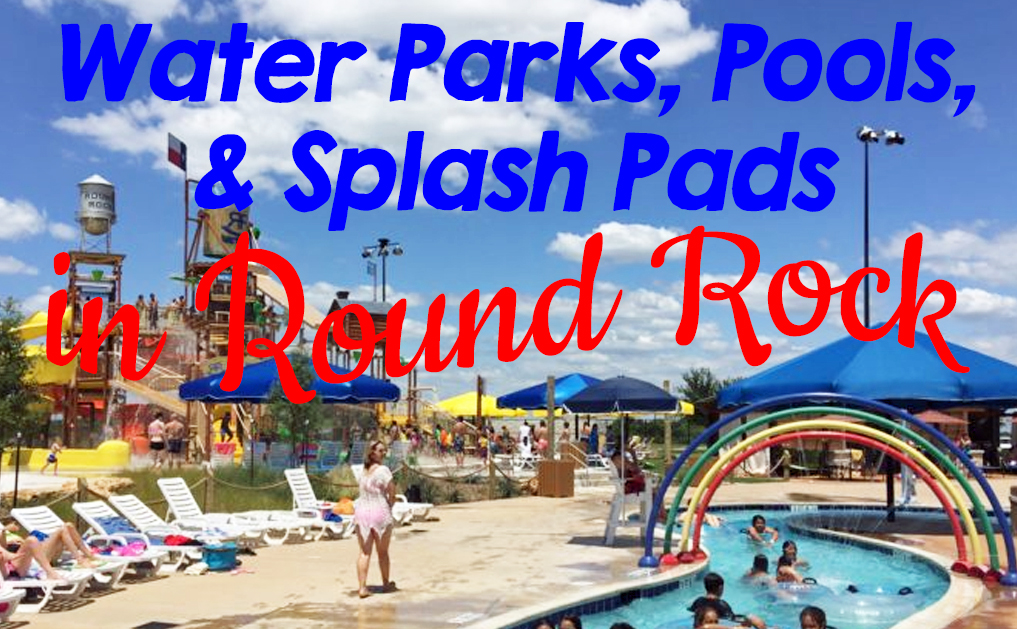 Water Parks, Pools & Splash Pads in Round Rock 
Summer in Round Rock
Round the Rock Instagram Summer Challenge 
Vacation Bible Schools in Round Rock
Round Rock Public Library Summer Reading Program
Round Rock Public Library Summer Children's Events
Summer Reading Programs in Round Rock
Flix Jr. Summer Movies
Cinemark Summer Movie Club
Camp Creativity at Michaels
Water Parks, Pools, & Splash Pads in Round Rock
10 Things to Know Before You Go to Rock 'N River Water Park
Ultimate Guide to Round Rock Express
50 Fun Things to Do in Round Rock