Round Rock Summer Camp Guide
This is the 2017 Round Rock Summer Camp Guide – it's time to start planning for summer fun!
It's hard to believe that we are already planning for summer, but don't wait in finding the perfect camp for your little ones! Here is our Round Rock Summer Camp Guide for you:
Round Rock Summer Camp Guide 
Click to the Camp Category:

ACADEMIC CAMPS
ARTS & PERFORMANCE CAMPS
DAY CAMPS
SLEEP AWAY CAMPS
SPORTS CAMPS
TECHNOLOGY CAMP


Round Rock Summer Camp Guide: ACADEMIC
MATHNASIUM ROUND ROCK
Description: Summer learning loss is a phenomenon parents and educators have long acknowledged as a significant setback to academic achievement. Math proficiency is particularly susceptible to the summer learning slide. Most students lose 2 to 2 1/2 months of the math computational skills that they learned during the school year. Our summer programs are designed to prevent summer learning loss, and will give your child the math skills needed to succeed in their upcoming school year. Enroll now in our Mathnasium summer camps and packages, so you can put your best foot forward in math well before classes begin.
Dates: June, July, August
Location: 1401 S IH-35 Ste 200 (IH 35 and Gattis School Rd)
Contact: 512-415-5371 or email: [email protected]
http://www.mathnasium.com/roundrock
CAMP INVENTION
Description: This summer, launch your child's imagination at Camp Invention. All-new modules mean all-new fun as children invent, build, question, and discover. Children in kindergarten through 6th grade experience real-world problem solving and creative thinking as they transform the terrain and ecosystem of a distant exoplanet, take risks as future entrepreneurs, blast rockets and rubber chickens, and wire a circuit to create their own Spy Gadget Alarm Box! Local educators lead a week of hands-on activities that fuel children's 21st century skills. Early registration discounts are available so don't miss out on this exciting opportunity.
Dates & Locations:
Will Davis Elementary, 6/12-6/16
Caldwell Elementary School, 6/12-6/16
England Elementary, 6/13-6/16
Cactus Ranch Elementary, 6/6-6/9
Deer Creek Elementary, 6/19-6/23
Farley Middle School, 6/26-6/29
Contact: 800.968.4332
www.campinvention.org
Use promo code LocCamp2017 by 5/1 to save $15 on registration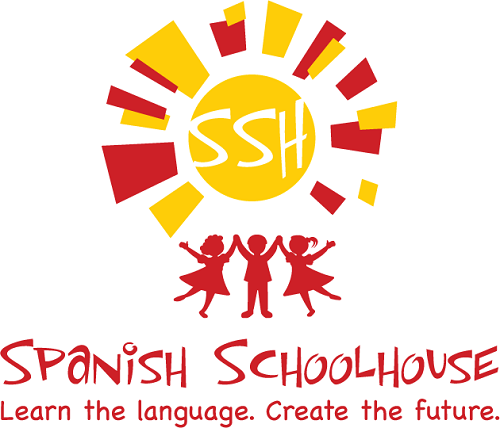 SPANISH SCHOOLHOUSE
Description: Spanish Schoolhouse Summer Camps entertain and educate 3-8 year olds, giving them a cultural experience without leaving town! Campers will be immersed in the Spanish language at summer camp, where they will enjoy rotations through hands-on activities related to each camp's theme. Themes include: Treasures of the Rainforest, Rodeo Round-up, Out of This World, and Passport to the Latin World. Full and part-time programs available to meet your needs. Visit our website for more information and to register. ¡Nos vemos pronto! We'll see you soon!
Date: June-July 2017
Location: 4000 Sunrise, Bld. 2 Round Rock
Contact: 512-551-3111
https://spanishschoolhouse.com
MATHNASIUM OF EAST ROUND ROCK & GEORGETOWN
We Make Math Make Sense. Available for kids K-12th. Customized Power Math Workouts are available to meet your summer math goals for previews and reviews! Take advantage of previewing your fall math course, or simply avoid the summer slide and keep current skill fresh. Themed interactive camps available M-Th mornings! Promotion: Early Bird 10% Discount before April 30. Sibling and group discounts available.
Dates: June 5 – August 18
Two Locations: Mathnasium of East Round Rock – 4500 E. Palm Valley Blvd, Ste 130
Mathnasium of Georgetown (Teravista Community)- 1821 Westinghouse Rd., Ste 1140
Contact: 512-763-PLUS (7587)
[email protected] or [email protected]
http://www.mathnasium.com/eastroundrock or http://www.mathnasium.com/georgetown
SUMMER WONDERS
Description: Summer Wonders is a camp for PreK-8th grade students. It's a place where children can let their imaginations soar, delve into interesting topics, and be exposed to new ideas and concepts that will leave a lasting impression on them. From fencing to time traveling to experiencing Hamilton the musical, students who are bright, curious and gifted are drawn to our interactive environment. It is the only program endorsed by ACE Academy and is a multi-award winning camp. We are entering our 18th year and our experienced faculty can't wait to meet your child!
Date: Session 1 – June 19 – June 30, Session II – July 10 – July 21, Session III – July 24 – August 4
Location: 3901 Shoal Creek Blvd, Austin, TX
Contact: 512-206-4070
http://summerwonders.com/summer-wonders-home.html
GREAT OUTDOORS! AUSTIN INTERNATIONAL SCHOOL 
Description: Join us as we explore The Great Outdoors! This year we will take campers on an exciting adventure as they become investigative Nature Detectives, learn about the three Rs as We Keep Austin Green, have some Fun in the Sun, learn all about our Wacky Weather, test their green thumbs in Watch Us Grow, and then Make a Splash with fun water activities. AIS serves our international community through a bilingual exploration in French, Spanish, and English.
Date: June 12-July 21
Location: 4001 Adelphi Lane, Austin, TX
Contact: 512-331-7806
http://www.austininternationalschool.org
MAD SCIENCE CAMP
Description: Mad Science camps are designed with exciting, fun and hands-on science activities. Your child will become a junior scientist for the week. We use an inquiry-based technique that allows even the youngest camper to enjoy learning. Children will design, create, build and assemble a variety of projects. 9 different camp themes are available including robots, rockets, spy academy, grossology, camp eureka and more! Mad Science has camp locations all over town. Register now: Pay Later!
Dates: Weekly June 5th – August 18th
Locations: Locations all over the Greater Austin Area
Contact: 512-892-1143
http://austin.madscience.org
CREATIVE BRICK BUILDERS
Description: Our camps are designed for LEGO® enthusiasts! We feature exciting themes and models, motorized project kits, and lessons that are unique and engaging. Students complete new challenges each day, as part of week-long themes. Camps feature crafts, LEGO® games, and plenty of time for creative building, so kids are always having fun while learning. Each camper takes home a LEGO® nametag, minifigure and accessory at the end of each camp session. Students also will receive a bonus take‐home kit of LEGO® bricks, custom‐designed exclusively for our camps! Locations throughout greater Austin including the Round Rock Creative Brick Builders Studio.
Dates: June 5- August 18 (Weekly)
Location: 220 Sundance Parkway, Ste. 300, Round Rock, TX
Contact: 512-388-9003
http://www.creativebrickbuilders.com
EXPEDITION EDUCATION
Description: Imagine a summer camp that isn't site-based. We're an exploring, learning, doing, connecting, road-trip taking summer camp. Expedition Education combines travel and authentic educational experiences. We connect kids to the wider world and excite their passion for learning. Our Texas Expeditions are traveling summer day camps. Every morning campers meet up with the Expedition Ed Bus and head out into the wilds of Central Texas. We explore a variety of Texas locations, depending on each camp's theme. Rocks and Rivers (geology), Wild Texas (animals and biology), The Good, the Bad, and The Ugly (spaghetti-western film-making)
Date: June 12-16, 19-23, 26-30
Location: 530 Halmark, Austin, TX
Contact: 512-638-9722
http://expeditioned.com
Round Rock Summer Camp Guide: ARTS & PERFORMANCE

CORDOVAN ART SCHOOL
Description: Cordovan Art School offers the BEST creative camps in the greater Austin area–camps such as Yay Clay!, Moana's Hawaiian Art, Talk with the Animals, Anime, Claymation, Pokemon Art, Portraits & Realism, Theatre and more. Cordovan Art School was founded in 2009 by award-winning artist, John Howell. John helped bring the Chalk Walk to Round Rock. A variety of mediums will be used through the summer like watercolors, acrylics, colored pencils, pastels, pen & ink, etc. Cordovan is built around FUN! Last year 1,000 youth joined us for our summer programs…Join us in 2017 and CREATE a masterpiece of your own!
Date: June 5- Aug 18, 2017
Locations:3810 Gattis School Road Suite #108, Round Rock, TX 78664
Contact: (512) 275-4040
www.cordovanartschool.com
PENFOLD THEATRE PERFORMANCE CAMPS
Description: Take the stage! A variety of week-long programs to fit the interest of any budding performer. Half-day Summer Camps allow students to explore every aspect of theatre production (acting, sets, costumes, etc.) as they prepare a performance for friends and family. The full-day Improv Camp, in partnership with Austin's famous Hideout Theatre, brings students learn the basics of improv, story telling, and stagecraft mostly through playing games. Because you learn better when you are having fun!
Dates: Summer camps run one week each in June, July and August. The Improv Camp with Hideout Theatre runs July 31 – August 4.
Location: Several locations available. Please see website for information on individual camps.
Contact: (512) 850-4849 or [email protected]
www.penfoldtheatre.org/classes
PALACE THEATRE
Description: For actors ages 7-17. In the mornings, actors will grouped with piers to experience a variety of enrichment classes with instructors who are trained in both theatre arts. After lunch, campers will spend their afternoons rehearsing exciting and age-appropriate shows. All camps meet at the Georgetown Palace Theatre Mondays through Fridays from 8:30-4:30. Early drop-off is available starting at 7:30 am and late pick-up is available until 6:00 pm at no additional charge. Register for one two-week session or come and spend the entire summer with us!
Dates: June 5 – August 11
Location: 810 S. Austin Ave., Georgetown, TX
Contact: 805-708-2401
http://www.georgetownpalace.com
AUSTIN GIRLS CHOIR DAY CAMP
Description: Our general camp June 5-9 welcomes girls age 8-16, beginner to advanced, no audition required. Pop to light classics, choreography, music theory, vocal skills, art and more! Our advanced camp for girls age 10-18 June 12-16 focuses on performance and also functions as our tour camp. Strong music reading skills and a placement audition are required for this one, and we will do a few offsite concerts. Lunch and afternoon snack included at both camps. Each camp ends with an exciting concert open to the public. Girls may join Austin Girls' Choir directly from camp.
Dates: June 5-9 and June 12-16
Location: Episcopal Church of the Resurrection, 2200 Justin Lane, Austin, TX
Contact: 512-453-0884
http://www.girlschoir.com
Round Rock Summer Camp Guide: DAY CAMP
CAPITOL GYMNASTICS SUMMER FUN 
Description: Summer Fun at Pflugerville and Round Rock locations. Full day camps (8-5:30)…partial day camps (9-2)…$50 deposit required…age-appropriate activities vary among locations and include some of the following: gym fun time, instructional gymnastics, discovery learning, outdoor playtime, movies, games, field trips, water fun, arts & crafts, sport circuit.  
Date: varies by location: 6/5-8/14
Times: 9am-2pm  (Early drop off 8-9am $5 & Extended Care 2-5pm $5/hr.)
Location: Capitol Gymnastics 419 Kingston Lacey Blvd Pflugerville, TX
4600 Campus Village Dr / Round Rock, TX 78665 (as of May 2017)
Contact: 512-251-2439
http://www.capgym.com
CAMP SWITCH WILLO
Description: Celebrating over 50 years in Austin! Camp Switch Willo has been in business since 1963. Ages 5-13. Providing award winning riding camps. Switch Willo Camp provides daily Horse riding lessons, Horse care lessons, proper safety and barn etiquette, arts and crafts and swimming with a lifeguard on duty. Ending with a horse show every Friday for the Campers to demonstrate their skills.
Date: May 29-August 14 Weekly Slots 9am-4pm
Location: 4829 Switch Willo, Austin, TX
Contact: 512-345-2507
http://www.switchwillo.com
THE LEARNING EXPERIENCE AT BRUSHY CREEK – CAMP TLE SUMMERTIME CHALLENGE
Description: Now enrolling for our Camp TLE Summertime Challenge, featuring 9 weekly summertime themes with hands-on curriculum and runs from June 2nd to August 18th. We have a program for school age children, 5-12 years old, that consists of two on-sight and off-site field trips (e.g., Austin Aquarium, I-Fly, Jumpstreet, ect.) each week. Also, the children will play on the splash pad twice a week! A t-shirt and water bottle are included. Additionally, we have a summer program for our preschoolers, ages 6 weeks-5 years with Snacks and lunch are provided for all ages. Call to reserve your spot today!
Date: June 2 – August 18
Location: The Learning Experience at Brushy Creek 15542 Ranch Road 620 N Austin, Texas 78717
Contact: 512-218-6905
https://thelearningexperience.com/our-centers/tx/austin/brushy-creek
M&M RANCH
Description: Horse Camp! (Boys & Girls) Day and Girl's Overnights! We teach Barrels & Poles! 
We have several weeks of horse camps that vary by camper's level of skills. Campers will be taking care of their horses, feeding, cleaning stalls, tacking up their horse, grooming, bathing, and learning safety around horses when handling them and much more. Campers will ride daily; learn the basic of training horse.
Camps We Offer: Beginners, Intermediate, Advance Camps
Date: Day & Overnight Camp (see websites for dates/times)
Location: We are located very close to North East Georgetown, Taylor, Hutto & Salado. We are not far from Round Rock.
https://mmhorseranch.com/
ROUND ROCK PARKS & REC: ADAPTIVE CAMP (YOUTH & TEEN)
This camp is for youth (ages 5-12 years old) and teens (ages 13-21 years old) with disabilities. This program offers daily activities, each related to the weekly theme, including swimming, field trips, arts and crafts, sports, drama, cooking, group games and lots of fun. Youth camp ratio is 1 team member for every 4 campers; Teen camp ratio is 1 team member for every 5 campers; Campers must be able to function within this ratio. Monday-Friday: 7am to 6pm at the Clay Madsen Recreation Center. More info
ROUND ROCK PARKS & REC: COUNSELOR IN TRAINING (CIT)
During this two week program teens will learn to be leaders and future counselors. Each teen participant must be able to commit to the development of their leadership skills while helping guide, instruct, and set up games and activities for the campers. CIT's will also take part in special camp projects, field trips, college visits, community service, and more throughout the summer. CIT's will learn what it's like to be a counselor and have the skills and experience necessary for future employment and will also build relationships and enjoy a fun summer! For ages 13-15 years. Monday-Friday: 7am-6pm and rotates between Kinningham Park and the Old Settlers Association Tabernacle. More info
ROUND ROCK PARKS & REC: DUO QUEST CAMP
Allow your camper to experience two summer camps in one! Every morning of the camp day campers will take part in an instructional class to fire up their mind and body. Each week is a specific instructional class and every week is different. After the instructional class, campers get to participate in our traditional day camp activities, such as: arts and crafts, sports, group games, field trips, swimming, and lots of fun. Come join the quest for a summer filled with friends, fun, excitement, and new memories. For ages 5-12 years. Monday-Friday: 7am-6pm at the Heritage Carriage House. More info
ROUND ROCK PARKS & REC: KAPERS AND KIDS/ ROCKIN' R DAY CAMPS
Don't let another summer slide by in the blink of an eye, while your child does the same old routine. At this camp, each week is a new adventure! The campers will go on weekly field trips, including swimming and to various parks around the area. During the camp day they will also get to participate in indoor and outdoor games, sports, cooking projects, arts and crafts and much more. Come join us for a summer filled with friends, food, fun and memories. For ages 4-12 years. Monday-Friday: 7am-6pm. Kapers and Kids takes place at the Kinningham house. Rockin' R takes place at the Old Settlers Association Tabernacle. More info

MORE RRPARD CAMPS: Round Rock Parks & Rec Summer Specialty Camp 
LONESTAR DANCE CENTER
Description: Something for all ages 3.5-18! Princess Camp, Frozen Camp and Fairy camp for ages 3-6, Beach Blast and Emoji Explosion for ages 6-11, and Ballet Intensive and Hip Hop Intensive for ages 8-18!
Dates: June 26 through August 11 and feature half day camps and full day camps.
Location: Lonestar Dance Center 2606 FM 1825 Ste 119 Pflugerville, TX 78660
Contact: 512-670-0301
www.lonestardance.com
K9 KIDS SUMMER CAMP 
Description: Austin Dog Alliance summer camps are designed for kids who really like dogs. These camps are tailored to meet the needs of a variety of age groups. Campers will learn about dog breeds, dog training, puppies, dog first aid, how to read dog body language, dog sports and more. Camps will take place inside our air conditioned training center and outside under the shade trees on our 7 acre property. We have a 10,500 sq ft artificial grass agility course with all the AKC competition level equipment. Bathing and grooming lessons will take place in our professional grooming facility.
Dates: June 5 – August 11
Locations: 1321 West New Hope Dr, Cedar Park, TX
Contact: 512-335-7100
https://www.austindogalliance.org
KIDDIE ACADEMY OF CEDAR PARK "CAMPVENTURES"
Description: Kiddie Academy of Cedar Park is proud to present the CampVentures Summer Camp 2017, which will provide children the opportunity to spend their summers exploring their connection to the world around them. Our program inspires imagination through exciting activities, field trips and special visitors. CampVentures awakens a world of fun, learning and friendships for your child. We invite you and your child to discover a summer full of adventure at Kiddie Academy of Cedar Park!
Dates: June 5th – August 18th
Location: 1602 Medical Parkway, Cedar Park, TX 78613
Contact: 512.986.7355
www.kiddieacademy.com/cedarpark
KIDS R KIDS SUMMER CAMP 
Description: Summer camp includes children from kinder through fifth grade. We are open from 6:30am to 6:30pm Monday through Friday. Student tuition includes our USDA approved breakfast, lunch and afternoon snacks, which is prepared by our school Chef and served to the children in our kid-sized cafeteria. Our school features 10 large classroom suites with tempered glass walls for maximum visibility and safety, a library and computer lab, gymnasium, covered patio, boo-boo room, water/spray park, "Kiss and Go" lane and 4 covered, age-appropriate playgrounds on artificial grass. Families will also have access to our 32 webcams throughout the school so they can become involved in the child's daily activities. Students will go on two off-site field trips a week, and also have time built in every day to work on reading and math concepts based on your child's grade level.
Dates: June 6 – Aug 18
Location: 4341 Teravista Club Drive, Round Rock, TX
Contact: 512-310-1120
http://www.kidsrkidsrr.com
THE LITTLE GYM ROUND ROCK SUMMER CAMP 
Description: Celebrate summer with Super Quest Summer Camp at The Little Gym of Round Rock! Our 3 hour camp for kids 3-8 years will keep your Super Kid learning, laughing & having fun! A new adventure every day will keep the kiddos on their toes, while we incorporate gymnastics and imaginations though out our fully padded facility! Call 512-687-4141 to speak with a team member and to enroll today! Kiddos must be potty independent and please call ahead to reserve your spot!
Dates: June 5th – August 19th Mondays, Tuesdays and Wednesdays
Location: 3203 South IH-35, ste. 590, Round Rock, TX
Contact: 512-687-4141
http://www.tlgroundrocktx.com
Round Rock Summer Camp Guide: SLEEP AWAY
NEWK'S ADVENTURE CAMP 
Description: Located in New Braunfels, we offer an exciting week of fun and adventurous challenges for boys & girls ages 9-16. Rafting, zip lines, Schlitterbahn, tubing, a campout @ Enchanted Rock, paintball, rock climbing, caving, archery, a dance, swimming, high ropes, and much more will make this the best week of your summer! These experiences are designed to help campers step out of their comfort zones in a safe and supportive way and to help them build self confidence and perseverance, as well as develop communication and decision making skills.
Location:New Braunfels, TX
Contact: 210-857-9370
http://www.texasadventurecamp.net
YMCA CAMP TWIN LAKES
Description: Camp in the heart of TX Hill Country only minutes away from Austin. YMCA Camp Twin Lakes is THE popular Day Camp in Cedar Park hosting 600 campers per day. Join us in the Dining Hall and six Cabins as our 100 Overnight campers explore, play and make life long friends. Situated on 55 acres of park land featuring 2 lakes, the Wet Willie Water Slide, canoeing, kayaking, swim beach, Aqua Park, indoor pool, outdoor pool, archery range, paintball field, sports complex, covered pavilions and 3 indoor lodges. Whether you're a day or overnight camper, you'll have a blast! 
Dates: June 11-August 11 Overnight Camp/June 5-August 25 Day Camp
Location: YMCA Twin Lakes 2014 E. Little Elm Trl Cedar Park, TX
Contact: 512-257-0709
http://camptwinlakes.ymcagwc.org
CAMP CHAMPIONS
Description: A tradition of excellence since 1967, fantastic activities, and best-trained counselors are a few of the reasons that Camp Champions is consistently ranked among the top camps in the country, but what really sets our camp apart is the intentional community we create year after year. Our passion is to help every camper grow into the champion God intends him or her to be! We want our kids to pursue big dreams, to serve others, and to make a difference in the world around them.
Date: June 4-August 12
Location: 775 Camp Rd, Marble Falls, TX
Contact: 830-598-2571
http://www.campchampions.com
CAMP EAGLE
Description: Camp Eagle is where students come for outrageous fun and outdoor adventure. They leave with unforgettable memories and life-changing insights found in the Word of God. Each session is one or two weeks long and includes five different activity tracks designed to suit all tastes and skill levels. Students are grouped by age for bunking and activities, and then gather together with other groups for camp-wide rallies and experiences. Fun, friends, and the Word of God- Curriculum is created to help each camper develop a deeper faith by experiencing Biblical truths in a safe, high energy environment.
Dates: June 4- August 12
Location: 6424 Hackberry Road, Rockssprings, TX
Contact: 830-683-3536
https://campeagle.org
Round Rock Summer Camp Guide: SPORTS
ROUND ROCK SPORTS  CENTER
Description: The Round Rock Sports Center offers a variety of Summer Camps to develop and improve your athlete's sports skills. Summer 2017 Camps include multiple Basketball, Volleyball, Football, Soccer and Golf Camps, with various skill levels and specialties to choose from. Camps will take place at the Round Rock Sports Center and the Round Rock Multipurpose Complex with coaches experienced in their specific sports, ready to instruct your athlete and prepare them for team participation in the Fall. For more information about Round Rock Sports Center Summer Camps, please visit  or call.
Dates: June 5-August 3 (multiple dates)
Location: 2400 Chisholm Trail, Round Rock
Contact: 512-341-3125
www.rrsportscenter.com
CAMP TEXAS SKI RANCH
Description: Texas Ski Ranch is 70 acres of action filled fun. We have three lakes for water sports, two skateparks, a trampoline park, paintball fields, a snowboard hill, sandy beaches for lounging and so much more! Campers spend their week learning to wakeboard, wakeskate, wakesurf and kneeboard on our three cable systems and behind our boats. Each day campers also have the choice to learn to skateboard, snowboard, play paintball, jump and play games. All experience levels welcome. We offer the best coaching around and we provide all of the equipment. Each camp is a week long. Ages 5-16 years old.
Dates: June 4-9th, June 11-16th, June 18-23rd, June 25-30th, July 2-7th, July 9-14th, July 16-21st, July 23-28th, July 30-Aug. 4th, Aug. 6-11th
Location: 6700 IH 35 North,  New Braunfles, TX
Contact: 469-644-5292
https://camptsr.wordpress.com
ROUND ROCK EXPRESS BASEBALL CAMPS
Description: The Round Rock Express is offering five summer baseball camps for kids ages 6 and up. Participants will receive instruction in all fundamentals of the game of baseball. The Round Rock Express baseball camps offer big-league quality instruction on the fundamentals of the game of baseball and softball. Express baseball and softball camps range in ages and offer opportunities for all skill levels. We pride ourselves on providing high-level baseball and softball instruction from knowledgeable and experienced coaches. Express camps aim to develop the complete ballplayer by not only focusing on the physical skill sets, but leadership and mental skills as well.
Dates: June 12-July 27 (August 8-9 for Softball Camp)
Contact: [email protected] or 512.238.2250
Round Rock Express Camps website

CHAMPION'S WAY TAK-KWON-DO
Description: Round Rock Martial Arts & Fun Camp Students, ages 7 and up, will have a fun-filled week that includes: Games * Martial Arts Instruction * Movies * Swimming * Field Trips Our goal is to have a fun while being structured. We encourage team building and everyone being included. Upon enrollment, campers receive a free camp t-shirt.
Date: 6/5/2017-8/18/2017
Location: 1401 S. IH 35, #210, Round Rock 78664
Contact: 512-671-7600
www.championswaytkd.com
BRANDY PERRYMAN SHOOTING CAMP
Description: Brandy Perryman Shooting Camp is celebrating it's 20th Annual summer in Austin! Shooters are developed, not born. We take great pride in developing campers to their fullest potential. We strive to do this by providing a positive upbeat experience that provides positive competition while promoting self-esteem, repetition, team concepts, self discipline, and most importantly FUN. We have provided instruction to over 10,000 campers over the past 17 summers and our track record for returning campers and word of mouth publicity has helped us grow each summer.
Dates & Locations: June 26-29 Clay Madsen Rec. Center
July 10-13 Round Rock High School
Aug 7-10 Brushy Creek Community Center
Contact: 512-799-8891
www.bperrymanshootingcamp.com
ROUND ROCK PARKS & REC: SPORTS CAMPS
Check out our great selection of Sports Camps to keep kids active all summer long! Our sport camps provide children ages 3 and older with an opportunity to develop new skills and refine existing talents in basketball, soccer, skateboarding, tennis, volleyball and more. See Summer Sport Camp 2017 Flier more specific ages, dates and times. 
Round Rock Summer Camp Guide: TECHNOLOGY
LEARNING FUN 101
Robotics, Engineering & Programming with LEGO Kits
Description: Want your child to do something unique and absolutely cool? How about having them learn how to build and design Robots using the LEGO® bricks? Learning Fun 101's LEGO® Engineering and Robotics camps are designed for kids who love to create, build, and discover using LEGO® . Students use the LEGO® Education NXT and Ev3 Mindstorm and WeDo Robotics system,and LEGO® Education Simple Machines Kits.
Dates: All Summer
Locations: various locations 
Contact:512-740-3024
www.learningfun101.com
TECHSHOP S.T.E.A.M. SUMMER CAMPS
Description: Techshop's STEAM program offers multiple day camps covering topics from robotics and coding to creating with laser cutters, 3D printers, and other amazing machines. Make t-shirts, catapults, robots, video games, stop motion movies, and more in an amazing maker space unlike any other.
Dates: Camps are 1 Week, Monday – Friday, 9:30AM-3:30PM, Camps run from June 4 – August 11
Locations: 120 Sundance Pkwy 350 Round Rock, TX 78681
Contact: 512-900-4664
/www.techshop.ws/summercamp.html
BITS, BYTES, & BOTS COMPUTER ADVENTURES
Description: Bits, Bytes & Bots Computer Adventures offers fun and educational technology enrichment programs to help foster a passion for technology in children. Our unique curriculum, latest technology and well-trained, high quality teachers provide an outstanding computer camp experience for children ages 6-14. Kids have fun while learning important skills for their futures. We are continually updating our curriculum and software to meet the needs of today's students. Take a journey with us this summer in our camps as we explore junior robotics using Lego® WeDo®, coding and programming using Game Maker, Scratch and Kodu Game Lab, stop animation Lego® movie making, electronics with Raspberry Pi, and Minecraft Engineering.
Dates: June 4 – August 11
Locations: Fern Bluff Community Center, Grace Presbyterian Church, Other locations around Austin
Contact: (512)415-4120
www.austintx.bitsbytesbots.com
GAME WORLDS
Description:
 Game Worlds is a camp where kids ages 9-18 learn the skills needed to make their very own video games! At Game Worlds, real-world developers guide kids through a crash course into how games are made, and help students bring their vision to life through practical skills such as programming, design, testing, business, writing, audio engineering, and art. Students come away with a game they've created while learning game development!
Dates: Week long camps starting June 5 thru August 14
Location: 5930 Middle Fiskville Rd, Austin, TX
Contact: 325-212-3024
http://gameworldscamp.com
If you would like your camp listed in the 2017 Round Rock Summer Camp Guide, please email [email protected]
Disclosure: This was a sponsored post. All opinions are my own.