LOVE the ROCK: 10 Fun Valentines Gifts from Round Rock
Valentine's Day is quickly approaching. Here are 10 Valentines Gifts from Round Rock for you to easily get for your sweetie!
Happy Valentine's Day Round Rockers!! In honor of the month of LOVE, I wanted to show you some businesses and places that deserve some LOVE this month. Check out these fun Valentine's Day specials and consider LOVING the ROCK this Valentine's Day by supporting local businesses and restaurants.
You have heard the saying, "Shop Local – Support Local" but what does it really mean to you? It feels good to support local businesses, but do you actually think of a local shop or restaurant first? Do you take the time to look for something at a local shop before going online?
We have so many great businesses and restaurants here in Round Rock that we should think of first. Here's a few great ideas for Valentine's Day:
10 Fun Valentines Gifts from Round Rock
Round Rock Express K-9 Valentine Delivery
How cool is this? The Express Street Team and their mascot, Spike, will be driving all throughout the Round Rock area delivering K-9 Valentine Packages!  Spike will hand deliver your date a package at their home or workplace and completely surprise them with an awesome gift. You can also just order the special packages to be mailed to your home. Click here for more details.
The Yogurt Experience Gift Certificates
The Yogurt Experience gift certificates are a unique gift for everyone for Valentine's Day! They had adorable packaging in a cute FroYo cup with Valentines candy too! Check them out here.
Zip Code Pillows (& more!) from The Mercantile on Main
The newest boutique in town has these adorable zip code pillows back in stock – they were VERY popular last fall so they brought them back in more colors. That's just one of the many fun ideas for gifts you can get at The Mercantile on Main!
Dinner at URBAN eat.drink & Certificates
One of our favorite date spots in Round Rock is hosting a fun Valentine's Day meal. Check out this yumminess and surprise your sweetie by taking them out for a date night on Tuesday!
His & Her's Gifts from Mays Street Boutique
One of the cutest clothing boutiques in town has the best jewelry – a piece from Kendra Scott is the perfect Valentine's gift. And ladies, take a look at the Yeti line for your man.  Or better yet, just pick up a Mays Street Boutique gift card for them to shop!
Baked Goodies from Paige's Bakehouse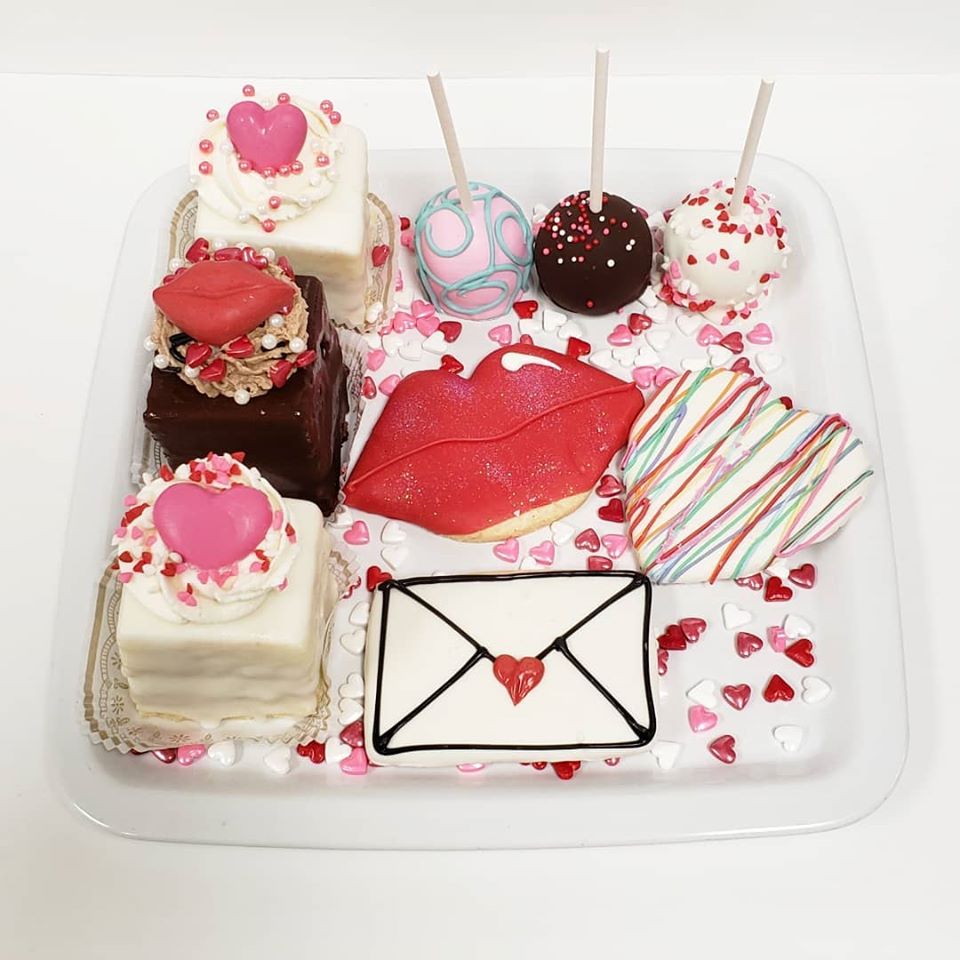 Look at this adorable Valentine's Day Package from Paige's Bakehouse!
💗Valentine's Day Special 💗
* 3 custom cake pops
* 3 Custom BabyCakes
* 3 custom cookies
All for only $20.
Call to order your today!
512-255-5222
Fine Flowers Pop-up Shop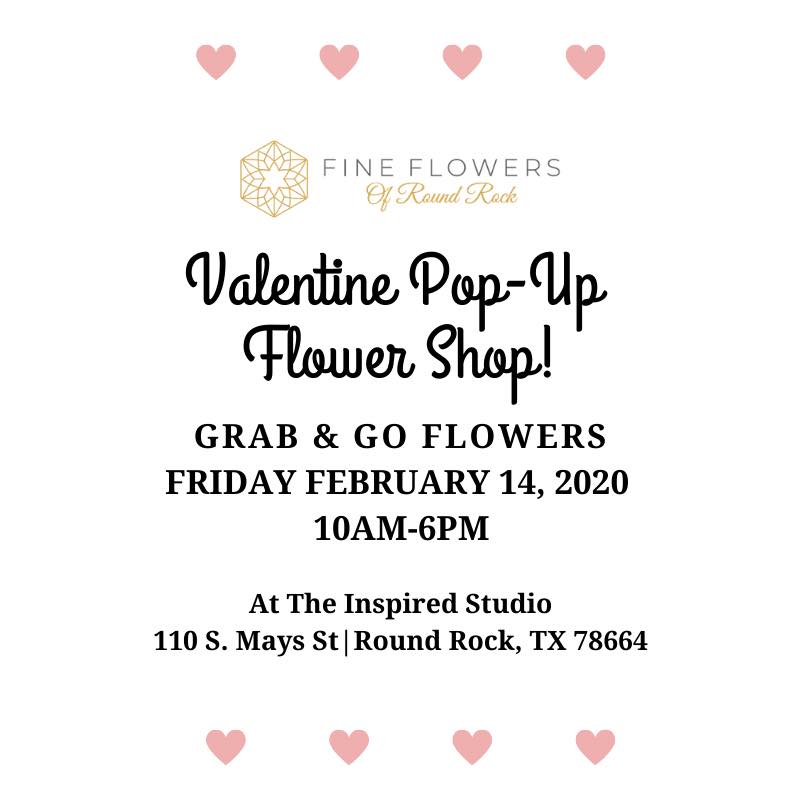 Fine Flowers is hosting a pop-up shop to grab flowers on Valentine's Day!
Haute Box Subscription from Haute Boutique
Another one of my favorite shops in town, Haute Boutique, has lots of great Valentine gift ideas – personalized cups, Valentine's Day shirts, jewelry, and more. And they just started the BEST monthly gift idea – a subscription box filled with Haute Tots goodies delivered to your home!!  The boxes are $39.95 per month.
Valentine Dinner at Greenhouse Craft Food 
How about a romantic dinner for 2 at Greenhouse Craft Food? Last year, they had a spectacular 4-course meal planned. We are anxiously waiting to hear this year's menu!
Mini Golf Fun from Monster Mini Golf & Laser Tag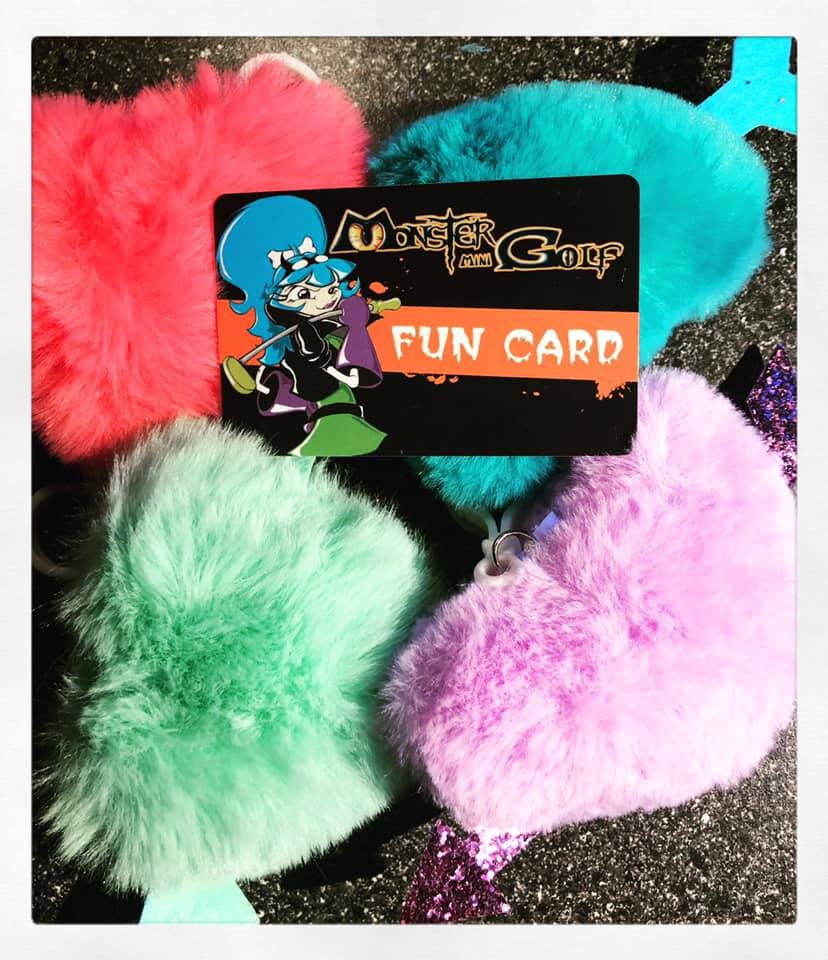 Monster Mini Golf & Laser Tag has the Gift of Fun! Their Valentine's Gift Package includes Two Rounds of Mini-Golf, a $10 Arcade Card, and a fuzzy cupid heart key chain – a $35 Value ALL for ONLY $20! What an amazing deal! Perfect for your little valentines too!
So there you go Round Rockers! Ten very easy but fun ideas for your sweetie (ladies, feel free to share this with your man….to give him a few ideas…..)
Don't miss these Round Rock Valentine Articles:
Valentine Events in Round Rock