Round Rock Summer Camp Guide 2019
It's time to start planning for summer fun!
Here is our 2019 Round Rock Summer Camp Guide for you: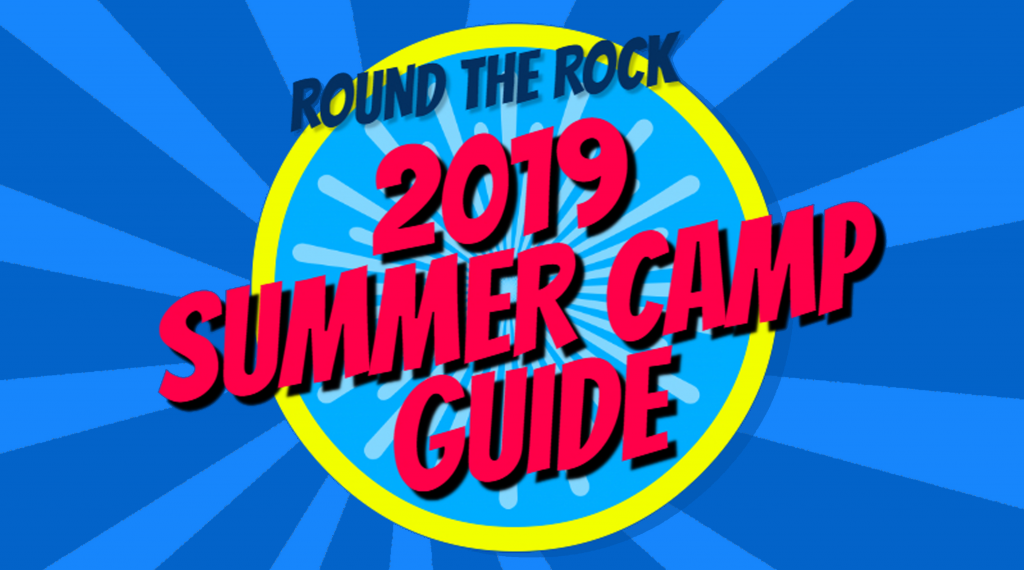 Round Rock Summer Camp Guide 
Click to the Camp Category:

ACADEMIC CAMPS
ARTS & PERFORMANCE CAMPS
DAY CAMPS
SLEEP AWAY CAMPS
SPORTS CAMPS
TECHNOLOGY CAMP


Round Rock Summer Camp Guide: ACADEMIC
SPANISH SCHOOLHOUSE
Description: Join us for summer fun, Latin style with exciting themes like Adventures in Time, Eco Kids, Fun, Friends Fiesta!, Rainforest Adventure, and 3,2,1…Blast Off! Each camp is an interactive way to explore the Spanish language. Campers will learn fun facts, delve into themed art projects, enjoy rotations like science, puppet shows, cooking, competitions, and be challenged by brain games! We'll even create a themed activity book to show parents what we've been learning, all in Spanish, of course! What better way to whet your child's appetite for learning a second language than Spanish Summer Camps?!
Date: June 3-August 2, 2019
Location: 4000 Sunrise, Bld. 2 Round Rock
Contact: 512-551-3111
Spanishschoolhouse.com
MATHNASIUM SUMMER PROGRAMS
Description: With school work at a standstill, summer is the perfect time to catch up or get ahead! Our summer programs are designed to prevent summer learning loss, and will give your child the math skills needed to succeed in their upcoming school year. Enroll now in our Mathnasium summer program, so you can put your best foot forward in math well before classes begin. We'll help you embark on your best school year yet! We have Unlimited 3 months attendance program, limited 22 hour package. Let your kids prepare for year ahead or do more practice of the grade level topics learnt. 
Dates: June 1 – August 30
Discount: Early registration discount of $50, expires May 31, 2019
Location: Round Rock, at Sprouts Shopping Center
Contact: 512-402-3207 or email: [email protected]
mathnasium.com/roundrock

MAD SCIENCE & IMAGINE ARTS ACADEMY
Description: Mad Science & Imagine Arts Academy camps are designed with exciting, fun and hands-on science or art activities. Your child will become a junior scientist or an artist for the week, having the opportunity to experience a variety of hands-on adventures. We use an inquiry-based technique that allows even the youngest camper to enjoy learning. Children will design, create, build and assemble a variety of interesting projects. 11 different camp themes are available including design, robots, rockets, spy academy, yuckology, camp eureka and more! Mad Science & Imagine Arts Academy has camp locations all over town. Register now: Pay Later!
Dates: May 28 – August 17, 2019
Locations: Locations all over the Greater Austin Area
Contact: 512-892-1143
Austin.madscience.org
SINGAPORE MATH SUMMER CAMPS
Description: Let's get excited about math this summer! Singapore Math summer camps endeavor to excite campers with math, offering a playful and enjoyable side of math that students are not exposed to at schools. We cover mental math strategies and tricks, play lots of math games, and solve countless challenging word problems. See website for all 5 stars reviews from campers. Beginner Camps are for 3rd graders and under. Advanced Camps are for advanced 3rd graders and up (campers must be fluent with the multiplication table). Half-day and full-day camps available.
Dates: June 10 -Aug 9, 2019
Location: TBD
Contact: 512-758-0125
http://www.singaporemathcamps.com
MATHNASIUM OF EAST ROUND ROCK & GEORGETOWN
Description: Join us again this summer for Math Reviews and Previews to avoid the summer slide! These programs run all summer as part of our year round customized math programs M-F. New this summer are morning Math Masters Summer Half-Day camps from 8:30am-12:30pm. Math in motion through games, puzzles, team challenges, and competitions. You will have a blast with math! Full day camp options are available; call for details. Early drop of is also available at 8am for and additional $25/week. Camp weeks also available at our Georgetown location.
Dates: May 28 – August 14, 2019
Two Locations: Mathnasium of East Round Rock – 4500 E. Palm Valley Blvd, Ste 130
Mathnasium of Georgetown (Teravista Community)- 1821 Westinghouse Rd., Ste 1140
Contact: 512-246-6284 or 512-763-7587 | [email protected] or [email protected]
mathnasium.com/eastroundrock or mathnasium.com/Georgetown
Round Rock Summer Camp Guide: ARTS & PERFORMANCE

CORDOVAN ART SCHOOL
Description: Cordovan Art School offers the BEST creative camps andart classes in Round Rock, Cedar Park, NW Austin (New) & Georgetown! Join us for camps such as Talk with the Animals, Yay Clay!, Realism Revolution, Just Doodle It, Anime & Pokemon, Theatre Camp, and More!  Cordovan Art School has also helped bring the Chalk Walk to Round Rock, which had over 40,000 visitors last year.  Learn watercolors, acrylics, colored pencils, graphite, oil pastels, pen & ink, etc.  Join us in 2019 and CREATE a masterpiece of your own! 
Date: May 28 – Aug 16, 2019
Locations: Round Rock, NW Austin, Cedar Park, Georgetown
Contact: (512) 275-4040
cordovanartschool.com

THE GEORGETOWN PALACE SUMMER THEATRE CAMPS
Description: Actors will experience a variety of enrichment classes lead by performing arts professionals in addition to rehearsing exciting, age-appropriate shows. All sessions culminate in a fully realized public performance! A variety of camps (Musical Theatre, Acting, Comedy, Dance, and Tech) are available to rising 1-2, 3-4, 5-6, 7-8, and 9-12 graders. All camps meet Monday through Friday from 9:00 am – 4:00 pm. Shows typically perform the Saturday following the final Friday of camp. Early drop-off is available starting at 7:30 am and late pick-up is available until 5:30 pm at no additional charge. Extended late pick-up is available until 6:30 pm for an additional $50 per session.
Dates: June 3 – August 9
Location: 810 S. Austin Ave., Georgetown, TX
Contact: 512-869-7469 ext 532
georgetownpalace.com/camps
SCHOOL OF ROCK, ROUND ROCK
Description: We are offering three different summer camps this year. The first is our Rock 101 Camp for the younger rockers in the area. The second is a Beatles tribute week; the Fab 4 in 5 Days! The campers will get the chance to learn some the greatest hits from one of the greatest bands in Rock history. The third camp we're offering this year is our Classic Rock Rewind Camp. If the name didn't already give it away, this camp will be focusing on everyone's favorite classic rock tunes. Our camps are a great way for your student to be surrounded by kids with the same interests. We have seen so many lasting friendships come out of these camps and we hope to share this unique experience with you this summer. 
Date: June 10th-14th, June 24th-28th, & July 8th-12th
Location: 4500 E Palm Valley Blvd Ste. 136, Round Rock, TX 78665
Contact: (512) 246-7625
KIDSACTING STUDIO
Description: When school is out, we are in with fun-filled camps happening all summer!  Sing, dance, act, play theatre games, and have a blast with crafts and the performing arts! Join a camp where you can be creative, feel confident, and develop new skills all while having fun and making new friends!  Summer 2019 camp themes include: Wizard of Oz, Sing, High School Musical, Pirates of the Caribbean, Tangled, Beauty & The Beast, Trolls, The Greatest Showman, and more! With seventeen locations in the Greater Austin Area, there's a camp for every kid!
Dates: June 3-August 16, 2019
Location:  Round Rock camps are located at The Dance Spot 900 Round Rock Ave, 78681. We also have 16 other locations throughout the Greater Austin Area including: Pflugerville, Hutto, Cedar Park, Leander, and more.
Contact: 512-836-5437
kidsActingStudio.com
4 REELZ SCHOOL OF FILM
Description: 4REELZ SCHOOL OF FILM is excited to offer a variety of exciting Summer Camps including LEGO MOVIE MAKING, U-TUBERS UNITE, COMIC BOOK CREATION, MAKEUP & COSTUME DESIGN, ACTING & IMPROV, TEEN FILMMAKING and MORE. NEW CAMPS this year include EXTREME LEGO MAKER STEM CAMP & SPORTS & CONDITIONING CAMPS (at our Round Rock location).  Each week Students ages 6-17 can explore, create, and enhance their Artistic, Creative, and Performing Skillz, while working with Industry Professionals. Half Day & Full Day Options available. Location, Time, and Cost vary by Camp Session.
Dates: All Summer
Location: Various locations
Contact: 512-640-3831 
http://4reelzschooloffilm.com
LONESTAR DANCE CENTER
Description: Come craft, dance and play at Lonestar this Summer! Half Day camps for ages 3-6, Full day camps for ages 6-11, and dance Intensives for experienced dancers ages 8-18. Dates for ages 3-6 will be 6/24-28 (Trolls), 7/22-26 (Princess), and 8/5-9 (Camp CoCo). For age 6-11 full day camps run 7/8-12 (Greatest Showman) and 7/29-8/2 (Camp CoCo). 3-day Technique, Ballet and Hip Hop Intensives are also available for older dancers. Call us at 512-670-0301 or visit our website at www.lonestardance.com for more information or to register online.
Dates: June 24- August 9, 2019
Location: Lonestar Dance Center 2606 Pecan St Ste 212 Pflugerville, TX 78660
Contact: 512-670-0301
lonestardance.com
Round Rock Summer Camp Guide: DAY CAMP
YMCA CAMP TWIN LAKES
Description: Experience Day Camp in the heart of Hill Country just minutes from Austin. Camp Twin Lakes is THE popular Camp in Cedar Park. Situated on 55 acres of park land featuring 2 lakes, the Wet Willie Water Slide, canoeing, kayaking, swim beach, Aqua Park, pools, archery range, paintball field, sports complex, covered pavilions and 3 indoor lodges. Our themed camps have the power to change the course of a summer and help kids develop in positive ways. We provide a safe, supportive and fun environment filled with new activities every day — all in the great outdoors.
Dates:  May 28-August 14 Day Camp
Location: YMCA Twin Lakes 2014 E. Little Elm Trl Cedar Park, TX
Contact: 512-257-0709
camptwinlakes.ymcagwc.org
AIS ADVENTURE SUMMER CAMPS
Description: Austin International School's 2019 Summer Adventure Campwill take explorers on an expedition! First campers will participate in Jungle Mania through our Welcome to the Jungle & Rainforest Safari camps. Then they will travel back to Medieval Times to Knights & Dragons and conjour and create during Wizards & Wands week. Finally, campers can Blast Off to become Space Cadets and fight off the Alien Invasion. Campers from age 3 and up are welcome to come to any 2 weeks of camp or the whole summer! Camps will also introduce language learning through French and Spanish throughout the adventures.
Date:  June 10-July 1, 2019
Location: Austin International School 4001 Adelphi Lane Austin, TX 78727
http://www.austinis.org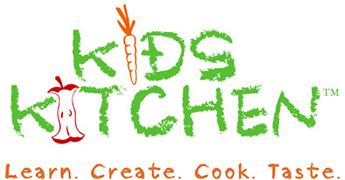 KIDS KITCHEN COOKING CAMPS
Description:Kids Kitchen offers different themed camps running weekly. Join us to learn new culinary techniques, nutrition awareness, lots of fun, and tasty creations! Themes include Cupcake Wars, Masterchef Junior, American Road Trip, Nailed It, Pasta Party, Artistic Foodie & many more. Some of our favorite recipes include Spring Rolls, Apple Pie, Purple Beet Pasta, Mac-N-Cheese, & More. Ages vary by week.
Date: All Summer, Weekly, Themes & Recipes Vary
Location: 1514 Dandridge, Cedar Park, TX 78613
txkidskitchen.com
NEURON GARAGE
Description: When your children can think creatively, work collaboratively,and respond resiliently, they can do anything. At the Neuron Garage, kids discover their potential and build foundational skills for a vibrant and expansive future through open-ended, hands-on building projects. Our campers repurpose everyday materials to solve fun, weekly construction challenges. Our carefully selected, thoughtfully trained staff empower them to find solutions in a fun, collaborative atmosphere.
Who: Ages 5 – 12
Date: Weekly Sessions, June 3rd – August 9th; 8am – 3pm with Extended Hours until 6pm
Locations: 9Locations throughout Austin including Round Rock (N. Mays St. and Fanin Ave.)
https://neurongarage.com

KIDDIE ACADEMY OF ROUND ROCK 
Description: At Kiddie Academy, we aim to make your child's summeras educational as it is fun. Our CampVenture program and curriculum do exactly that through themed events, activities and trips. From preschool through elementary school, your child will enjoy playing developmentally appropriate games. Throughout the summer we reinforce what your child has learned in school. With CampVentures, your child's ordinary summer vacation is transformed into a fun and strong foundation for the future. Join us for a summer of exploration and adventure, including: Fun STEM activities, Fields trips, Music and arts, Special visitors.
Dates: May 28 -Aug 14, 2019
Location: 5080 N A W Grimes Blvd, Round Rock, TX
Contact: 512-270-9988
https://kiddieacademy.com/academies/round-rock/
CAMP ADVENTURE 
Description: Camp Adventure is a summer camp program at Kingdom Heights Christian School in Round Rock, TX. Our program is structured to keep kids' brains in gear plus give them a fun-filled summer! At Camp Adventure, they engage in activities that challenge their math, creative writing, and reading skills. Plus, our Camp Adventure Kids enjoy arts and crafts, science and technology projects, Summer Musical, recreational sports, and field trips to museums, parks, and swimming pools! We have a professional Christian staff who plan theme-based activities, an air conditioned bus for field trip transportation and a clean, secure facility for your children.
Dates: May 28 -Aug 9
Location: 14 Chisholm Trl, Round Rock, TX
Contact: 512-255-7676
https://www.covenantcommunityschools.org
Round Rock Summer Camp Guide: SLEEP AWAY
YMCA CAMP TWIN LAKES
Description: Experience Overnight in the heart of Hill Country just minutes from Austin. Camp Twin Lakes is THE popular Camp in Cedar Park. Situated on 55 acres of park land featuring 2 lakes, the Wet Willie Water Slide, canoeing, kayaking, swim beach, Aqua Park, pools, archery range, paintball field, sports complex, covered pavilions and 3 indoor lodges. Our themed camps have the power to change the course of a summer and help kids develop in positive ways. We provide a safe, supportive and fun environment filled with new activities every day — all in the great outdoors.
Dates: June 5-July 27 Overnight
Location: YMCA Twin Lakes 2014 E. Little Elm Trl Cedar Park, TX
Contact: 512-257-0709
camptwinlakes.ymcagwc.org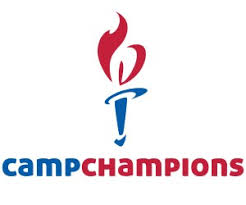 CAMP CHAMPIONS
Description: Nestled in the heart of the Texas Hill Country on Lake LBJ,the natural beauty of Camp Champions invokes wonder in all campers. Our waterfront property is the envy of Texas, making it the perfect place for swimming, sailing, kayaking, globbing, or learning to water ski behind one of our 5 Ski Nautiques. We offer 30+ activities on land and in the water. Campers are tech-free while at camp, and have tech-free adult role models, allowing them to create face to face relationships to last a lifetime. At the end of the day, there's nothing quite like a Camp Champions sunset.  Click here to download our brochure!
Date: June 3-August 4
Location: 775 Camp Rd, Marble Falls, TX
Contact: 830-598-2571
campchampions.com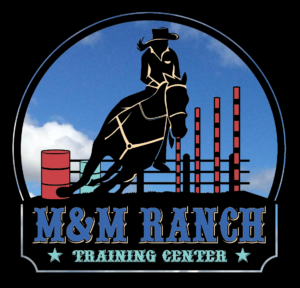 M&M RANCH
Description: M&M Ranch Horseback Riding, Camps: Barrels, Poles, Horsemanship & Much More! Individualized and taught by qualified instructors! We emphasize not just riding, but building a holistic relationship with each horse and hands-on barn/horse activities. All of our activities encourage self-confidence by learning practical skills and development of personal responsibility. We limit the number of campers to preserve this individualized approach.
Overnight Camp Girls Only: (Beginner, Intermediate, Advance) Girls will ride daily, spend lots of time with horses & will take care of them. We teach a lot of horsemanship, training from basic to more advance pending on level riders.  Girls will participate in field trips like going to vet and the water park. Several other fun activities included throughout the week!
Day Camp: See website for more details
CIT Program: (Teen program, see website for more details)
Date: Day & Overnight Camp (see websites for dates/times)
Location: We are located very close to North East Georgetown, Taylor, Hutto & Salado. We are not far from Round Rock. (Outside horses welcome-ask more details)
mmhorseranch.com
Round Rock Summer Camp Guide: SPORTS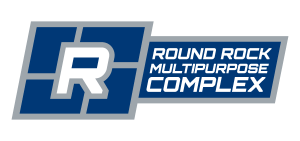 ROUND ROCK MULTIPURPOSE COMPLEX
Description: Looking for a fun and instructional sports camp this summer? Come see what we have to offer at the Round Rock Multipurpose Complex and the Round Rock Sports Center! Whether your athlete is looking to try out a new sport or hone their skills in their favorite sport, we have a camp for them!   Round Rock Multipurpose Complex – Football, Lacrosse, Rugby, Sports of All Sorts & Soccer. 
Dates: June 3- Aug 1, 2019
Location: 2001 N Kenney Fort Blvd, Round Rock, TX 78665
Contact: 512-516-5427
roundrockmpc.com

ROUND ROCK SPORTS CENTER
Description: Looking for a fun and instructional sports camp this summer? Come see what we have to offer at the Round Rock Multipurpose Complex and the Round Rock Sports Center! Whether your athlete is looking to try out a new sport or hone their skills in their favorite sport, we have a camp for them!  Round Rock Sports Center – Backyard Sports, Basketball, Futsal, Golf and Volleyball. 
Dates: June 3- Aug 1, 2019
Location: 2400 Chisholm Trail, Round Rock TX 78681
Contact: 512-218-7098
rrsportscenter.com
SWITCH WILLO STABLES
Description: Our camp runs in one week sessions, with 12 weeks of Summer Camp.Throughout each sessions, while we do have riding lessons each day, the campers also learn the proper way to groom, tack up, and care for the horses. We have farrier visits, arts and crafts,and swimming. Daily lessons are taught to the campers about various equine-related topics, such as nutrition and feed, polo and standing wraps, and horse medicine.Our beautiful 23 acre facility conveniently located in the heart of Northwest Austin is the perfect place for your child to find their passion for horses, and begin their riding career!
Dates: May 27-August 16, 2019
Locations: Switch Willo Stables
Contact: 512-920-0554
http://Switchwillostable.com
ROUND ROCK EXPRESS BASEBALL CAMPS
Description: Our Round Rock Express Camps offer big league quality instruction on the fundamentals of the games of baseball and softball. Express Camps range by age and offer opportunities for all skill levels.  We pride ourselves on providing high-level baseball and softball instruction from knowledgeable and experienced coaches. Express Camps aim to develop the complete ballplayer by not only focusing on the physical skill sets, but by encouraging growth in leadership as well as the mental side of the game.
Dates: June 10-July 25, 2019
Contact: [email protected] or 512.238.2250
Round Rock Express Camps website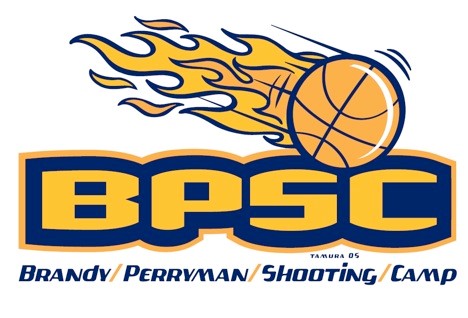 BRANDY PERRYMAN SHOOTING CAMP
Description: BPSC is a 4-day shooting intense basketball camp mirrored after all the camps Brandy Perryman attended and enjoyed the most as a kid. He has taken those camps with his combined playing experience at UT and created an upbeat, positive experience for Austin area youth.  All camps include 32 hours of instruction, which is approximately the same amount of time as a month of practice in Middle School or a full season of a youth league. Daily team competitions are the highlight of the week, allowing kids to be a part of a team with no pressure and to have fun.  To promote self-esteem and self-discipline, BPSC includes individualized drills and competitions throughout the camp that all campers have an opportunity to excel at and improve their shooting skills. An average camper shoots over 1,000 shots over 4 days at BPSC. The 10:1 camper to coach ratio allows campers to develop skills in a small group.  These coaches include head coaches, assistant coaches, collegiates, and former players that all share the knowledge and enthusiasm required to be a BPSC camp instructor. 
Dates: June 1- August 8
Locations: West Austin Youth Association, Anderson High School, Gorzycki Middle School, Clay Madsen Rec Center, Round Rock High School, St. Michael's Athletic Center, Cedar Park Rec Center, Brushy Creek Rec Center, Georgetown Rec Center
Contact: 512-799-8891
bperrymanshootingcamp.com

JOURNEY GYMNASTICS
Description: Make your life an adventure!  We offer all sorts of activities for all sorts of kids. Camp include activities like multiple weekly field trips, dodgeball, crafts, bowling, swimming and so much more! Also included are weekly gymnastics classes, and obstacle fun in our Ninja Zone. The goal of our camp is to send campers home having experiencing a fun-filled day. Free extended care, low counselor to campers ratio, and affordable rates, makes us the best solution to beat your kids summertime boredom blues!  Flexible scheduling options allow parents to enroll their children for one week, or for all summer long.
Dates: June 3- August 9, 2019
Locations: 2524 Shell Rd. Georgetown, TX 78628
Contact: (512) 864-1334
journeygymtx.com
EMERALD HILL FARM 
Description: Emerald Hill Farm's Summer Camp is for girls and boys ages 7 to 12 of all riding levels, including first timers! Camp is from 9am to 4pm Monday through Friday. Campers will learn about horses, riding, horsemanship and horse care. Riding lessons take place in our Covered Arena and are taught by Professional Riding Instructors. Our camps are small in size with a maximum of 8 campers per week to ensure optimum learning and safety. Campers will also participate in team building activities, and will have the opportunity to explore their creative side with an art class. We also offer swimming in our swimming pool in the afternoon!
Dates: June 3rd-August 9th
Locations: Emerald Hill Farm
Contact: 512-297-3409
www.emeraldhillfarmatx.com 
Round Rock Summer Camp Guide: TECHNOLOGY

CODE NINJAS ROUND ROCK SUMMER STEM CAMPS
Description: Transform your child's love for technology & video games into an exciting learning adventure. Our camps offer an immersive environment for kids ages 7-14 to develop new skills, gain confidence & have fun with friends.  As the largest kids coding school in the US with 340 locations opening, you can trust us to give the your ninja the best experience possible!  Camp topics include App Builders' Club, Drone Coding, Electrical Engineering with Snap Circuits, Game Builders' Club, Hack Attack, Beginning JavaScript, Minecraft Create, Roblox Create, Robotics (Beginner & Advanced) & Website Building.
Dates: July 2 – August 8, 2018
Location: 4500 E Palm Valley Blvd, Suite 104, Round Rock, TX 78665
Contact: 512-710-7864
https://www.codeninjas.com/locations/tx-round-rock-ryans-crossing/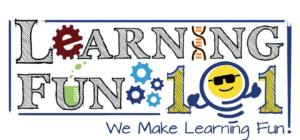 LEARNING FUN 101 – Robotics, Engineering & Programming with LEGO Kits
Description: Want your child to do something unique and absolutely cool? How about having them learn how to build and design Robots using the LEGO® bricks? Learning Fun 101's LEGO® Engineering and Robotics camps are designed for kids who love to create, build, and discover using LEGO® . Students use the LEGO® Education NXT and Ev3 Mindstorm and WeDo Robotics system,and LEGO® Education Simple Machines Kits.
Dates: All Summer
Locations: various locations
Contact:512-740-3024
learningfun101.com
FUTURE SET TECH CAMP
Description: Learn a new programming language. Develop a video game.Build a website. Produce a video project. Through exciting projects in computer programming and video game development, students learn forward-thinking computer science and problem-solving skills. Real-world tools, a 6 to 1 student to teacher ratio, integrated mathematics instruction and project-based learning come together to forge a technology education experience that is authentic, personal, creative and accessible.
Dates: June 3 thru August 9
Location: 3315 El Salido Pkwy Cedar Park, TX 78613
Contact: 361-360-1345
https://futuresetcamp.com

ANMOL TECHNOLOGIES
Description:  Offering summer camps including Humanoid Robotics, Coding, 3D printing & Modeling, Minecraft Modding, Roblox programming, and Game design. Camps are offered at many Round Rock locations.
Dates: Summer 2019
Location: 1311 Chisholm Trail, Ste. 102, Round Rock 78681
Contact: (512) 358 6142
anmol-technologies.com
iD TECH
Description: iD Tech is the world leader in summer STEM education, with 400,000 alumni since 1999, and 150 prestigious campus locations including St. Edward's University, University of Texas at San Antonio, Trinity, Rice, Stanford, and NYU. Students ages 7-19 learn to code, design video games and Fortnite-inspired levels, mod Minecraft, create with Roblox, engineer robots, model and print 3D characters, work with AI and machine learning, and more! Weeklong, day and overnight summer programs that instill in-demand skills and embolden students to shape the future. Just 5-10 students per instructor (maximum 10) so students can enjoy personalized learning at their pace.
Dates: June 3 to August 2
Locations: Held at St. Edwards
Phone: 888-709-8324
Website: https://www.idtech.com/locations/texas-summer-camps/st-edwards-university
LAUNCH CODE AFTER SCHOOL


Description: At Launch Code After School, we make coding fun for kids ages 7-14. Our students learn basic to advanced coding and technology skills, giving them 21st-century tools for creative expression. Our in-person classes and camps provide a collaborative and inclusive environment to launch your child ahead with the skills and habits of mind needed in the age of technology.


Courses offered include: Coding & Programming, Robotics & Internet of Things, Mobile App Development, Game Development, Graphic & Web Design.
Round Rock locations: Concordia High School – 1500 Royston Ln, Round Rock, TX 78664
Upward Bound Montessori – 101 Fannin Ave, Round Rock, TX 78664
We have 5 locations total throughout Austin.
If you would like your camp listed in the 2019 Round Rock Summer Camp Guide, please email [email protected]
Disclosure: This was a sponsored post. All opinions are my own.