Round Rock Summer Camp Guide 2020
It's time to start planning for summer fun!
Here is our 2020 Round Rock Summer Camp Guide for you: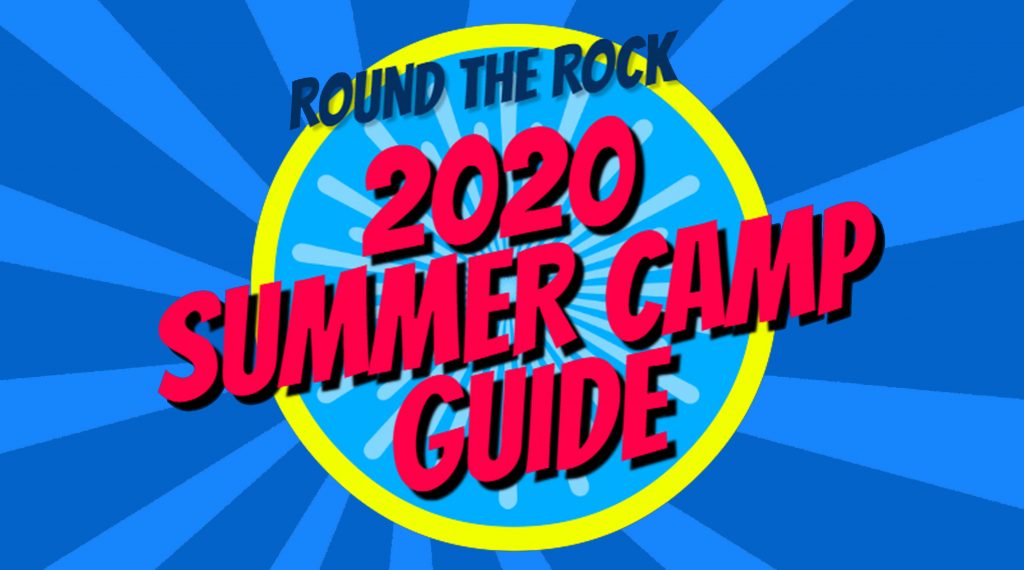 Round Rock Summer Camp Guide
Click to the Camp Category:

ACADEMIC CAMPS
ARTS & PERFORMANCE CAMPS
DAY CAMPS
SLEEP AWAY CAMPS
SPORTS CAMPS
TECHNOLOGY CAMP


Round Rock Summer Camp Guide: ACADEMIC
MATHNASIUM SUMMER PROGRAMS
Description: The average child loses three months of the previous school year's math knowledge during summer. 2-3 hours per week of Mathnasium attendance during the summer is a fantastic way to halt the "summer slide", enjoy a FUN math experience & get ready to face the school year in full swing! Just like physical exercise, you can't stay in "math shape" after taking two months off.
We are offering:
1. Unlimited 3 months attendance program
2. 22 hour package
3. One Week STEM camps on select weeks
Dates: June 1 – August 30
Discount: Early registration discount of $50, expires May 31, 2020
Location: Round Rock, at Sprouts Shopping Center
Contact: 512-402-3207 or email: [email protected]
mathnasium.com/roundrock
---

MAD SCIENCE & IMAGINE ARTS ACADEMY OF AUSTIN & SAN ANTONIO
Description: Mad Science & Imagine Arts Academy camps are designed with exciting, fun and hands-on science or art activities. Your child will become a junior scientist or an artist for the week, having the opportunity to experience a variety of hands-on adventures. We use an inquiry-based technique that allows even the youngest camper to enjoy learning. Children will design, create, build and assemble a variety of interesting projects. 14 different camp themes are available including design, robots, rockets, spy academy, yuckology, camp eureka and more! Mad Science & Imagine Arts Academy has camp locations all over town. Register now: Pay Later!
Dates: May 26 – August 14, 2020
Locations: Multiple Locations all over Austin & Round Rock Area
Contact: 512-892-1143
Austin.madscience.org
---

ESTEAM LEARNING LABS
Description: ESTEAM Learning Labs has so much to choose from: Board Game Creators, Drones, Costume & Make up, Filmmaking, LEGO Animation, LEGO Robotics, Comic Book Creation and so much more! Join us for a summer of fun and learning!
Dates: All Summer
Locations: 12 Lake Drive, Round Rock, TX 78665
Contact:512-740-3024
esteamlearninglabs.com
---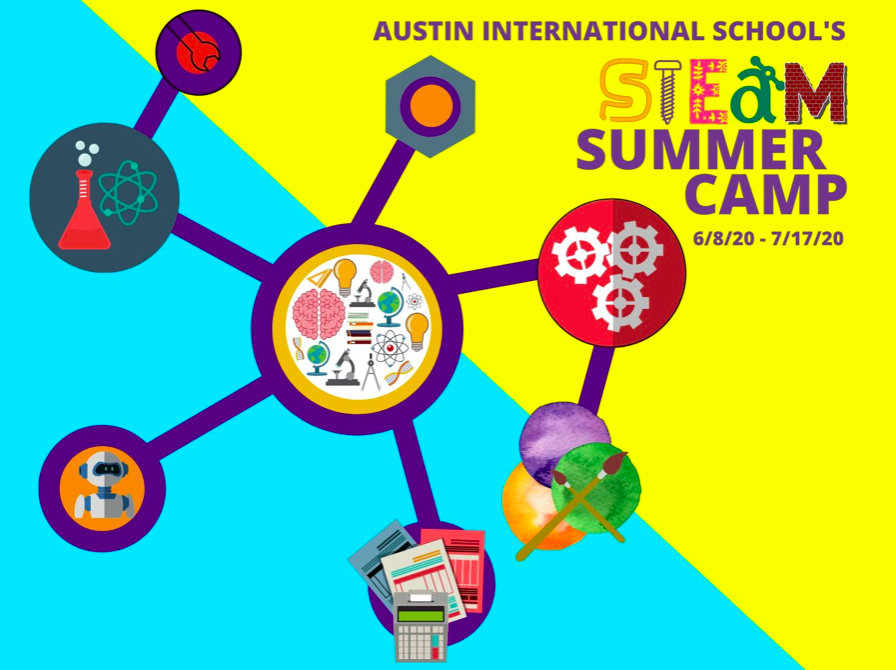 S.T.E.A.M. ADVENTURE CAMPS
Description: Austin International School's 2020 Summer Adventure Camp will explore S.T.E.A.M: Science, Technology, Engineering, and Math! Come experiment how science can seem like magic; how to discover, build, and invent; get the artistic energy flowing, and learn new skills like coding, stop animation, and much, much more! Age 3 and up, from 9-3 with complimentary morning dropoff beginning at 7:30 and optional after camp care until 6:00 pm.
Date: June 8-July 19, 2020
Location: Austin International School 4001 Adelphi Lane Austin, TX 78727
http://www.austinis.org
---

SNAPOLOGY SUMMER CAMPS
Description:Educational, Fun and Affordable STEM Camps!
Date: May 25-August 14, 2020
Location: 1100 Gattis School Rd Ste. 240, Round Rock, TX 78664
snapology.com/location/roundrock
---
SPANISH SCHOOLHOUSE
Description: Join us for summer fun, Latin style with exciting themes like Adventures in Time, Eco Kids, Fun, Friends Fiesta!, Exploring Latin America, and Summer Games! Each camp is an interactive way to explore the Spanish language. Campers will learn fun facts, delve into themed art projects, enjoy rotations like science, puppet shows, cooking, competitions, and be challenged by brain games! We'll even create a themed activity book to show parents what we've been learning, all in Spanish, of course! What better way to whet your child's appetite for learning a second language than Spanish Summer Camps?!
Date: June 1-July 31, 2020
Location: 4000 Sunrise, Bld. 2 Round Rock
Contact: 512-551-3111
Spanishschoolhouse.com
---
SINGAPORE MATH SUMMER CAMPS
Description: Let's get excited about math this summer! Singapore Math summer camps endeavor to excite campers with math, offering a playful and enjoyable side of math that students are not exposed to at schools. We cover mental math strategies and tricks, play lots of math games, and solve countless challenging word problems. See website for all 5 stars reviews from campers. Beginner Camps are for 3rd graders and under. Advanced Camps are for advanced 3rd graders and up (campers must be fluent with the multiplication table). Half-day and full-day camps available.
Dates: June 15 -August 7, 2020
Location: 22 Chalice Way, Round Rock, TX 78665
Contact: 512-758-0125
http://www.singaporemathcamps.com
---
STEM MORNINGS WITH MATHNASIUM OF EAST ROUND ROCK AND GEORGETOWN
Description: Join us again this summer for Math Reviews and Previews to avoid the summer slide! These programs run all summer as part of our year round customized math programs M-F. New this summer are morning Math Masters Summer Half-Day camps from 8:30am-12:30pm. Math in motion through games, puzzles, team challenges, and competitions. You will have a blast with math! Full day camp options are available; call for details. Early drop of is also available at 8am for and additional $25/week. Camp weeks also available at our Georgetown location.
Dates: All Summer Long
Two Locations: Mathnasium of East Round Rock – 4500 E. Palm Valley Blvd, Ste 130
Mathnasium of Georgetown (Teravista Community)- 1821 Westinghouse Rd., Ste 1140
Contact: 512-246-6284 or 512-763-7587 | [email protected] or [email protected]
mathnasium.com/eastroundrock or mathnasium.com/Georgetown
---
Round Rock Summer Camp Guide: ARTS & PERFORMANCE

CORDOVAN ART SCHOOL SUMMER CAMP
Description: Cordovan Art School is celebrating its 10-year anniversary with the BEST creative camps in the greater Austin area! This year's theme says it all: Party in Your Right Brain! Blockbuster camps include Talk with the Animals (a camp with LIVE animals), Anime Unleashed, The Art of Hogwarts, Yay Clay, PokÃmon, Take an ART-Selfie, and more! A variety of mediums will be used, including watercolors, acrylics, colored pencils, graphite, pastels, and pen & ink. There are multiple locations and over 35 camps to choose from for your summer fun! Before and after care is available.
Date: May 26 – Aug 19, 2020
Locations: Round Rock, NW Austin, Cedar Park, Georgetown
Contact: (512) 275-4040
cordovanartschool.com
---

MINI MASTERS ART STUDIO + CREATIVITY LAB
Description: Mini Masters Art Studio + Creativity Lab offers a variety of art + creativity camps! This summer we will also be including STEAM options to combine art and technology for an even more enriching experience. Popular choices include Magical Art for Muggles, Color Explorations, Art Masters, Into the Wild, Fashion Frenzy, SPACEd OUT, Drone Zone, Snapology + more! Explore a variety of mediums and styles including gouache, acrylic, watercolor, printmaking, pencil + marker, pastel, and pen + ink. With 26 camps to choose from you're sure to find inspiration this summer! Half-day + Full-day camps offered. Extended care available. NO registration fee + ask about our sibling discount!
Date: May 25 – August 19, 2020
Location: 302 West Main Street, Suite 201, Round Rock, TX 78664
Contact: (512) 456-8672
minimastersstudio.com
---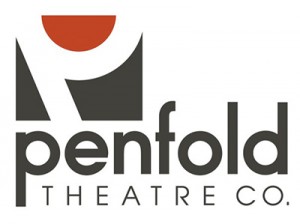 PENFOLD THEATRE CAMP CREATIVE: ART & THEATRE
Description: In this interdisciplinary experience, campers will stretch their creativity in art and theatre! During mornings, campers will learn what it takes to produce a short play, including acting, technical theatre skills and vocabulary. They will create costumes, props, and learn fun warm-up exercises to get their voices, minds, and bodies ready for performing. A performance on the last morning of the camp will be open to family and friends. Afternoon sessions will explore creative enrichment activities for set design and backdrops, which campers will showcase in their performance. Activities will involve group painting projects as well as individual art expression.
Date: Session #1 July 6th – July 9th Session #2 July 20th – July 23rd
Locations: Session # 1 Teravista Elementary School, 4419 Teravista Club Dr, Round Rock, TX 78665
Session #2 Pearson Ranch Middle School, 8901 Pearson Ranch Rd, Austin, TX 78717
Contact: 512.850.4849
penfoldtheatre.org
---
KIDSACTING STUDIO
Description: CHOOSE YOUR OWN ADVENTURE THIS SUMMER AT KIDSACTING! Come sing, dance, act, and laugh in one of our award-winning summer camps. Full-scale musical/play productions and weekly camps available beginning in June. With over ten themes and sixteen locations, your summer story has endless possibilities.
Dates: June 1-August 28, 2020
Location: various
Contact: 512-836-5437
kidsActingStudio.com
---

THE GEORGETOWN PALACE SUMMER THEATRE CAMPS
Description: Actors will experience a variety of enrichment classes lead by performing arts professionals in addition to rehearsing exciting, age-appropriate shows. All sessions culminate in a fully produced public performance! A variety of camps (Musical Theatre, Acting, Comedy, Dance, and Tech) are available to rising 1-2, 3-4, 5-6, 7-8, and 9-12 graders. All camps meet Monday through Friday from 9:00 am – 4:00 pm. Shows typically perform the Saturday following the final Friday of camp. Early Drop Off (7:30) and Late Pick Up (5:30) available for a small fee. Extended Late Pick Up (6:30) also available. Camps this summer will take place in the new Doug Smith Performance Center!
Dates: June 1 – August 19
Location: 810 S. Austin Ave., Georgetown, TX
Contact: 512-869-7469 ext 532
georgetownpalace.com/camps
---
SCHOOL OF ROCK, ROUND ROCK
Description: We are offering four different summer camps this year. Best of the 90's Camp! Come celebrate bands like Nirvana, Pearl Jam, Green Day, Weezer and many more in our BEST OF THE 90's Summer Camp.
Classic Rock Rewind Camp! Come learn the music of the 60's and 70's rock icons such as The Beatles, Led Zeppelin, and the Rolling Stones in our Classic Rock Summer Camp designed for ages 7-18.
Classic Metal Camp! For all of you guitarists who want to work out some down-picking endurance; drummers who are ready to play some double bass; bassists ready to build up some major callouses; and vocalists ready to reach new volumes: this camp is for you!
Grunge Camp. Our theme for this camp – GRUNGE – will cover some of the music from one of our most popular regular season shows and include bands such as Nirvana, Soundgarden, Pearl Jam, Alice In Chains, Mudhoney, etc.
Date: June 1st-5th, June 15th-19th, July 6th-10th, & August 3rd-7th
Location: 4500 E Palm Valley Blvd Ste. 136, Round Rock, TX 78665
Contact: (512) 246-7625
schoolofrock/roundrock.com
---
LONESTAR DANCE CAMP
Description: Lonestar Dance Center invites you to one of our week-long camps! From princess themed, Half-Day Camps to hard core training intensives, we have something for everyone. Campers ages 3-11 will dance, sing, dress up, make colorful crafts, and participate in games and obstacle courses with characters from Trolls, Disney Princesses, and Jojo Siwa!
Half Day camps from 9AM-12:30PM are available for ages 3-6. Full Day camps from 9AM-4:30PM are available for ages 6-11. Dance experience is not necessary.
Dates: June 15-August 7
Location: 2606 W. Pecan St. BLDG 2, STE 212, Pflugerville, TX 78660
http://www.lonestardance.com/camps
---
AUSTIN FILM FESTIVAL'S SUMMER FILM CAMP
Description: Austin Film Festival's Summer Film Camp returns for its 18th year of screenwriting, filmmaking, and claymation classes. At Summer Film Camp, young filmmakers (ages 9-18) are surrounded by like-minded collaborators and guided by professional instructors who help ignite their creativity, inspiration, and skill sets. Led by professional filmmakers, AFF's Summer Film Camp provides campers with the venue, equipment, and team they need to create their very own short films. Furthermore, campers have the unique opportunity to see their films on the big screen (and walk the red carpet!) at the annual Summer Film Camp showcase.
Dates: June 8-July 31
Location: 901 Trinity St., Austin, TX 78701
https://austinfilmfestival.com/yfp/summercamp/
---
ORPHEUS ACADEMY OF MUSIC SUMMER CAMP
Description: Join us for musical summer fun at Orpheus Academy of Music! Our camps provide an enriching musical experience for children of all ages and abilities in Austin and Cedar Park. Each half-day camp is led by experienced, degreed teachers, and includes a variety of activities to keep students moving and learning! Camps include an end-of-week performance so that students can impress their parents with everything they've learned. Check out the full camp schedule at OrpheusAcademy.com/summercamps or call (512) 231-8999.
Dates: June 1-August 10
Location: 3109 Kenai Drive, Cedar Park, TX
https://www.orpheusacademy.com/summercamps.html
---
Round Rock Summer Camp Guide: DAY CAMP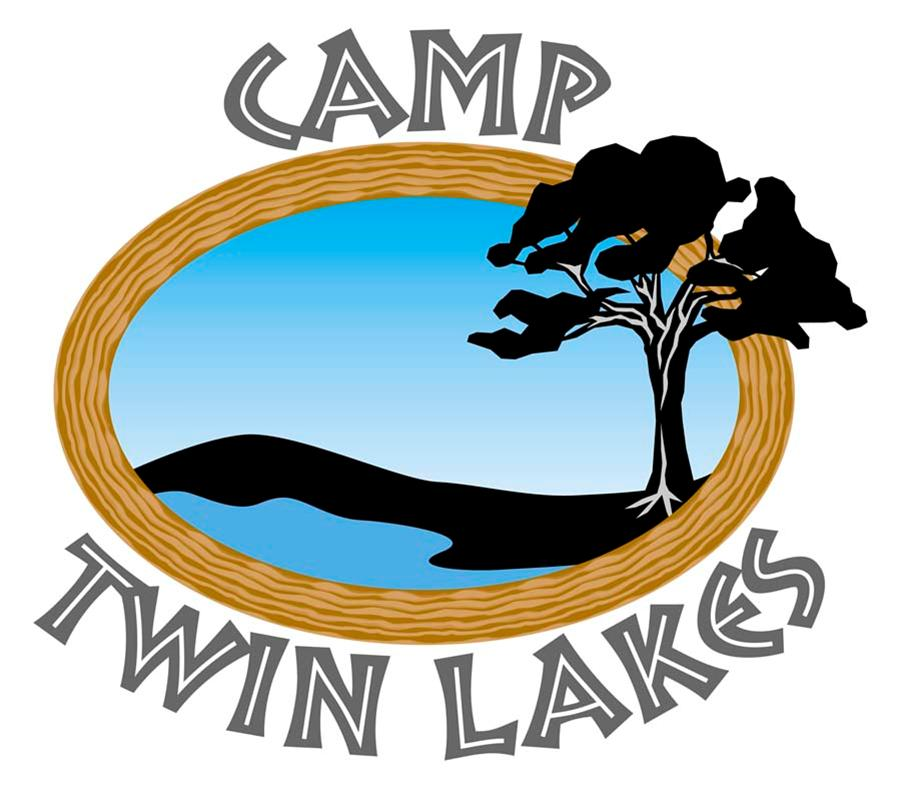 YMCA CAMP TWIN LAKES
Description: Experience Day Camp in the heart of Hill Country just minutes from Austin. Camp Twin Lakes is THE popular Camp in Cedar Park. Situated on 55 acres of park land featuring 2 lakes, the Wet Willie Water Slide, canoeing, kayaking, swim beach, Aqua Park, pools, archery range, paintball field, sports complex, covered pavilions and 3 indoor lodges. Our themed camps have the power to change the course of a summer and help kids develop in positive ways. We provide a safe, supportive and fun environment filled with new activities every day — all in the great outdoors.
Dates: May 26-August 14 Day Camp
Location: YMCA Twin Lakes 2014 E. Little Elm Trl Cedar Park, TX
Contact: 512-257-0709
camptwinlakes.ymcagwc.org
---
CAMP DOUBLECREEK
Description: Camp Doublecreek has been the Austin area's premier day camp for children aged 4-14 since 1971. Campers thrive as they engage in a variety of activities including: horseback riding, swimming, sports, high and low ropes courses, arts and crafts, innovative outdoor games, rock wall climbing and much more! With free transportation from 12 different pick up points around the greater Austin area, we make getting to and from camp easy for parents and fun for campers! Our highly trained and caring staff fulfill Doublecreek's mission that every camper leaves at the end of the day knowing someone believes in them.
Dates: May 26-August 7
Locations: 800 Double Creek Drive, Round Rock, TX 78664
campdoublecreek.com
---
CAMP ADVENTURE
Description: Camp Adventure activities include Bible Club|Literature-based learning| Independent reading|Social studies|Science|Technology|Engineering|Arts and Crafts|Mathematics|Summer Musical|Field Trips to water parks, zoos, museums, and so much more|Hiking|Obstacle Course|Swimming|Team competitions|Certified adult staff|Clean and safe campus. Camp Adventure does not discriminate against applicants, students, and others on the basis of race, color, or national or ethnic origin.
Dates: June 1 – August 14, 2020
Location: 14 Chisholm Trl, Round Rock, TX
Contact: 512-255-7676
https://www.covenantcommunityschools.org
---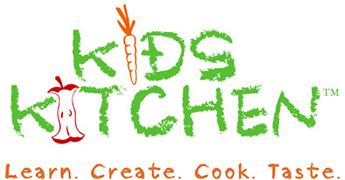 COOKING CAMPS FOR KIDS
Description: Get cooking with us this summer at Kitchen House, home of Kids Kitchen! We'll be running a different, amazing Cooking Camp every week! From, "Food Truck Adventures," and "Baked!" to "Artistic Foodie", and "Favorite Food TV Shows", you're sure to find the perfect camp for your kiddo! We offer morning or afternoon sessions, and we'll even have some Art Camps sprinkled in. Your child is sure to love it!
Dates: June 1-August 13
Location: 1514 Dandridge, Cedar Park, TX 78613
txkidskitchen.com
---
AYC SUMMER SAILING CAMP
Description: Come learn to sail on Lake Travis! Ages 8-16. One week sessions 9:00am -5:00pm, FREE early drop off 8:00am and late pick up 6:00pm. Not open week prior to July 04. Maximum 25 per class so do not wait these courses fill up fast. Go to our website and click on the 2020 Summer Camp link on the right column for weeks and registration. We are offering a 10% discount, coupon code is: summerfun2020 and will expire April 06th.
Dates: June 8-July 27
Location: 5906 Beacon Dr, Austin, TX 78734
http://www.austinyachtclub.net
---

Round Rock Summer Camp Guide: SLEEP AWAY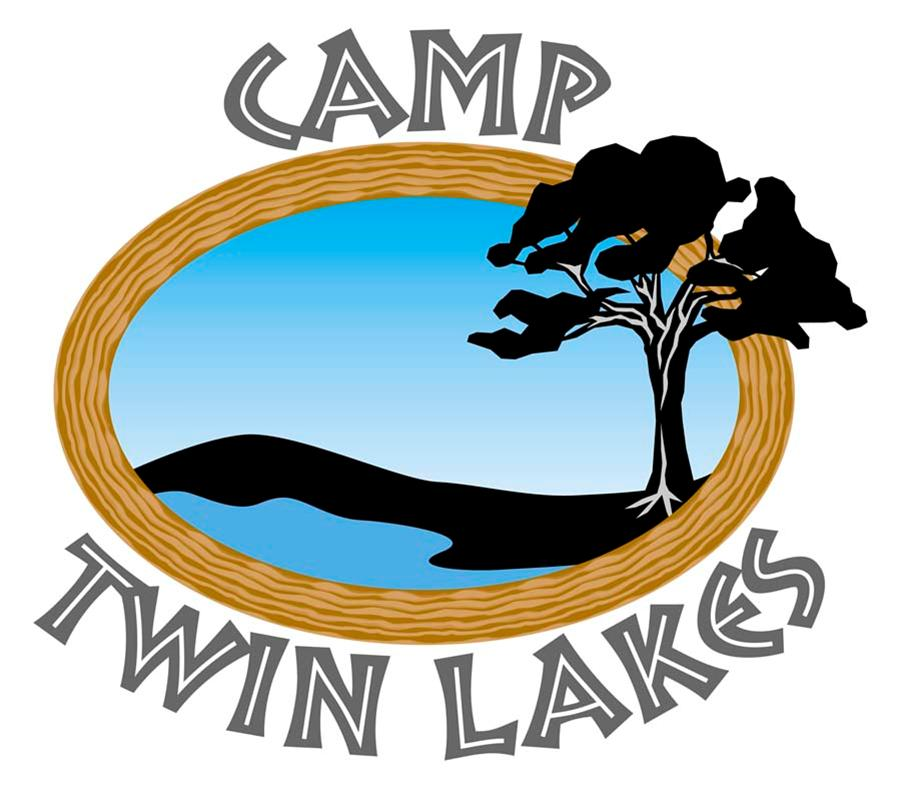 YMCA CAMP TWIN LAKES
Description: Experience Overnight in the heart of Hill Country just minutes from Austin. Camp Twin Lakes is THE popular Camp in Cedar Park. Situated on 55 acres of park land featuring 2 lakes, the Wet Willie Water Slide, canoeing, kayaking, swim beach, Aqua Park, pools, archery range, paintball field, sports complex, covered pavilions and 3 indoor lodges. Our themed camps have the power to change the course of a summer and help kids develop in positive ways. We provide a safe, supportive and fun environment filled with new activities every day — all in the great outdoors.
Dates: May 26 – August 14
Location: YMCA Twin Lakes 2014 E. Little Elm Trl Cedar Park, TX
Contact: 512-257-0709
camptwinlakes.ymcagwc.org
---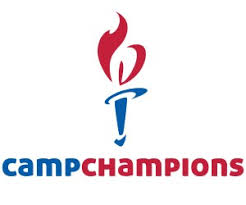 CAMP CHAMPIONS
Description: Camp Champions has created a tradition of excellence since 1967. This beautiful camp on Lake LBJ offers the fantastic activities and best-trained counselors that you expect from a top overnight summer camp. However, it is our developmental focus on building strong kids that most differentiates Camp Champions from other top camps in Texas. Camp Champions specializes in two and three-week sessions where we create a loving community and encourage every camper to discover the best versions of themselves.
Date: May 31-August 2
Location: 775 Camp Rd, Marble Falls, TX
Contact: 830-598-2571
campchampions.com
---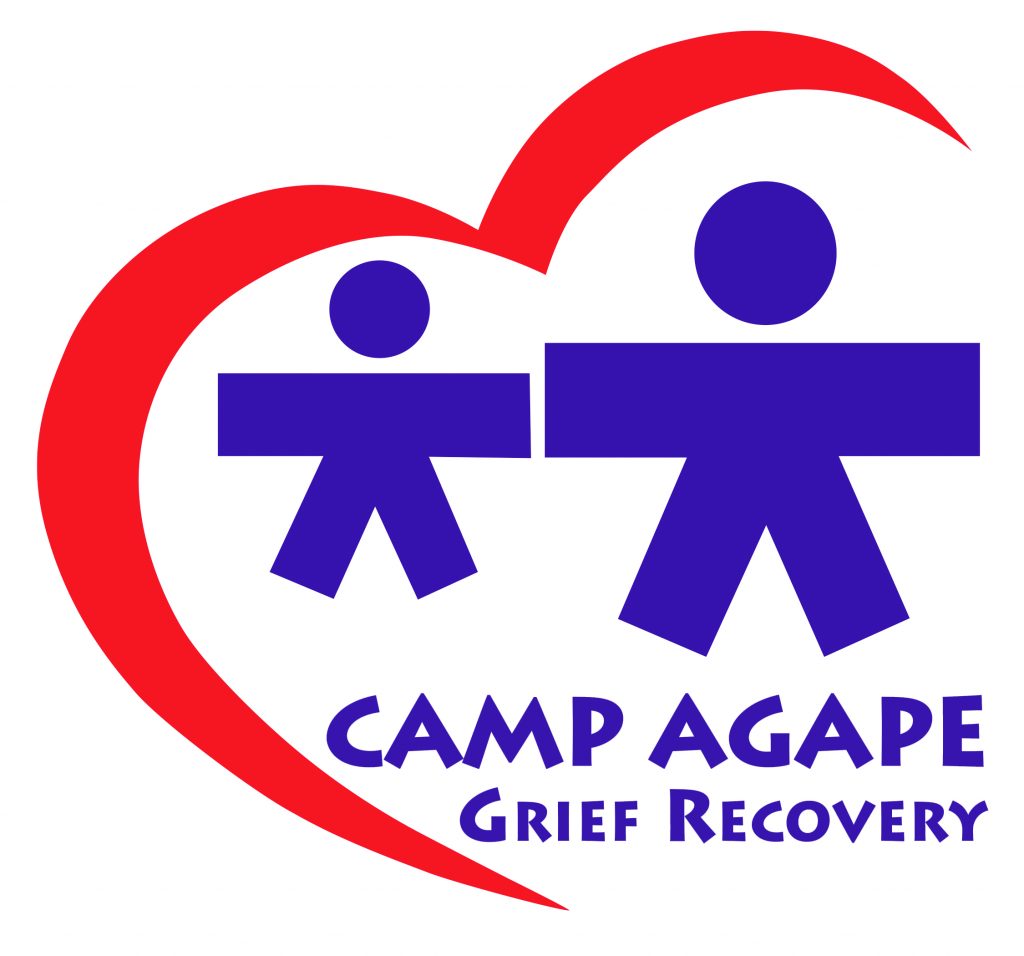 CAMP AGAPE
Description: Camp Agape is a free, grief support summer camp for children. Group sessions incorporate the use of art, music, equine therapy, and play therapy in a fun and nurturing summer camp setting. Our holistic approach addresses the emotional, physical and spiritual aspects of the healing process. Camp Agape's faith-based therapeutic program provides hope and healing to children in their time of sorrow due to the loss of a loved one. Space is limited.
Dates: June 29-July 2
Location: 418 FM 1621 Waring, Texas 78704
Contact: 512-762-5139
campagapetexas.org
---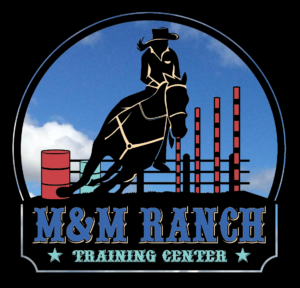 M&M RANCH
Description: M&M Ranch Horseback Riding, Camps:Barrels, Poles, Horsemanship & Much More! Individualized and taught by qualified instructors! We emphasize not just riding, but building a holistic relationship with each horse and hands-on barn/horse activities. All of our activities encourage self-confidence by learning practical skills and development of personal responsibility. We limit the number of campers to preserve this individualized approach.
Overnight Camp Girls Only: (Beginner, Intermediate, Advance) Girls will ride daily, spend lots of time with horses & will take care of them. We teach a lot of horsemanship, training from basic to more advance pending on level riders. Girls will participate in field trips like going to vet and the water park. Several other fun activities included throughout the week!
Day Camp: See website for more details
CIT Program: (Teen program, see website for more details)
Date: Day & Overnight Camp (see websites for dates/times)
Location: We are located very close to North East Georgetown, Taylor, Hutto & Salado. We are not far from Round Rock. (Outside horses welcome-ask more details)
mmhorseranch.com
---

CAMP LANTERN CREEK
Description: Tucked away on 100 acres in the Texas piney woods, Camp Lantern Creek is a unique girls sleep away camp created so girls can find their voices, try new things, take risks, be cheered on, push boundaries and so much more. Some of our camp activities include our one-of-a-kind Rosie Riveters, where girls learn to change a tire, build a fire, use a drill and much more; Singers, Spot Light and Stage Crew, Steppers, our Studio 1 Art studio, doll-making and knitting classes, plus canoeing, archery, swimming, ropes course and more! We hope to see your daughter here soon!
Dates: June 14 – July 19
Location: 4045 North FM 1486, Montgomery, Texas 77356
http://www.camplanterncreek.com
---
CHARIS HILLS CAMP
Description: Charis Hills is a co-ed educational and recreational camp for kids 7-18 with Learning Differences. We welcome campers with ADHD, Aspergers & HF Autism. Campers 'play with a purpose' and can choose from 25 different activities. Our well-trained staff work on social skills with campers throughout the program, but focus on specific selected social/emotional goals that parents choose. We have eight, week-long sessions.
Dates: June 7 – August 1
Location: 498 Faulkner Road Sunset, Texas 76270
Contact: 940-964-2145
charishills.org

Round Rock Summer Camp Guide: SPORTS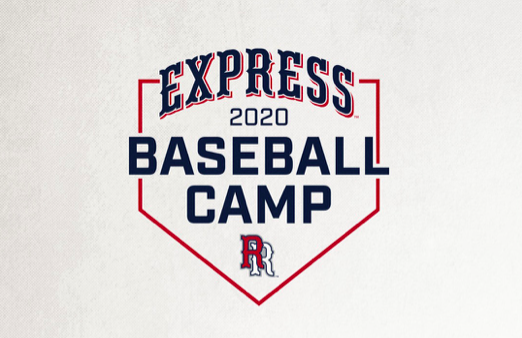 ROUND ROCK EXPRESS BASEBALL CAMPS
Description: Our Round Rock Express Camps offer big league quality instruction on the fundamentals of the games of baseball and softball. Express Camps range by age and offer opportunities for all skill levels. We pride ourselves on providing high-level baseball and softball instruction from knowledgeable and experienced coaches. Express Camps aim to develop the complete ballplayer by not only focusing on the physical skill sets, but by encouraging growth in leadership as well as the mental side of the game.
Dates: June 15-July 30, 2020
Contact: [email protected] or 512.238.2250
Round Rock Express Camps website
---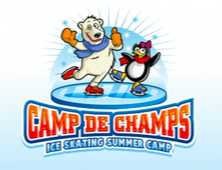 CHAPPARAL ICE SKATING CAMPS
Description: Camp Avalanche (Ages 6-13): Offers a varied range of activities both on and off the ice. Field trips, swimming, outdoor recreation, and ice skating. Camp de Champs (Ages 5-13): is a skating camp for all skating levels. This camp focuses on building skating skills through twice-daily skating lessons. Camp SubZero (Ages 4-6): is a half-day camp for kids. Camp includes one 30-min. skating class, free skating and practice time, and off-ice activities. Check our website for announcements of the grand opening of our new Cedar Park location where we'll offer multi-sport summer camps, including options on the ice, floor, and field!
Dates: Spring Break dates for Camp de Champs and Camp Avalanche: 3/16-3/20. Summer Camp dates for Camp de Champs, Camp Avalanche, and Camp SubZero: June 1-August 14th.
Location:2525 West Anderson Lane, Austin, TX 78757
Contact: 512-252-8500
https://www.chaparralice.com/camps
---
EMLER SWIM SCHOOL DAILIES
Description: Learn to swim at Emler Swim School! We offer daily swim lessons during the summertime. Our pools are heated year-round for your child's comfort. We have lessons for children as young as two months old all the way to adulthood! Our Round Rock location is in the La Frontera Shopping Center near Barnes & Noble, Old Navy, and Sam's Club.
Dates: Every 2 weeks from May 25th to Sep 4th
Location: 2800 S Interstate 35 #190, Round Rock TX 78681
Contact: 239-404-2808
http://www.emlerswimschool.com
---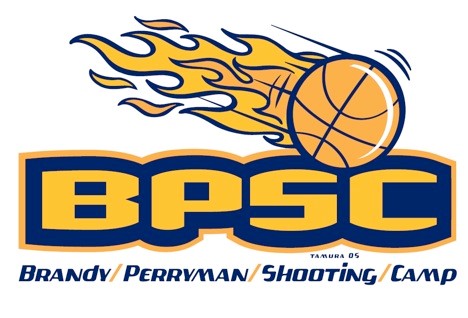 BRANDY PERRYMAN SHOOTING CAMP
Description: BPSC is a 4-day shooting intense basketball camp mirrored after all the camps Brandy Perryman attended and enjoyed the most as a kid. He has taken those camps with his combined playing experience at UT and created an upbeat, positive experience for Austin area youth. All camps include 32 hours of instruction, which is approximately the same amount of time as a month of practice in Middle School or a full season of a youth league. Daily team competitions are the highlight of the week, allowing kids to be a part of a team with no pressure and to have fun. To promote self-esteem and self-discipline, BPSC includes individualized drills and competitions throughout the camp that all campers have an opportunity to excel at and improve their shooting skills. An average camper shoots over 1,000 shots over 4 days at BPSC. The 10:1 camper to coach ratio allows campers to develop skills in a small group. These coaches include head coaches, assistant coaches, collegiates, and former players that all share the knowledge and enthusiasm required to be a BPSC camp instructor.
Dates: June 8- August 6
Locations: West Austin Youth Association, Anderson High School, Gorzycki Middle School, Clay Madsen Rec Center, Round Rock High School, St. Michael's Athletic Center, Cedar Park Rec Center, Brushy Creek Rec Center, Georgetown Rec Center, Central Texas Fieldhouse
Contact: 512-799-8891
bperrymanshootingcamp.com
---

FOREST CREEK JUNIOR GOLF CAMP
Description: This 4 day camp will run from 9:00 am to 1:00 pm Mon-Thur. We will cover all aspects of the golf game, including rules and etiquette. Price includes professional instruction, range balls, lunch each day, and prizes. This camp is open for boys and girls ages 7-17. Golf equipment is available for any one who does not have clubs.
Dates: June 1-4, June 22-25, July 20-23, Aug 3-6
Locations: 99 Twin Ridge Parkway Round Rock, TX 78664
Contact: 512-388-2873
http://www.forestcreek.com
---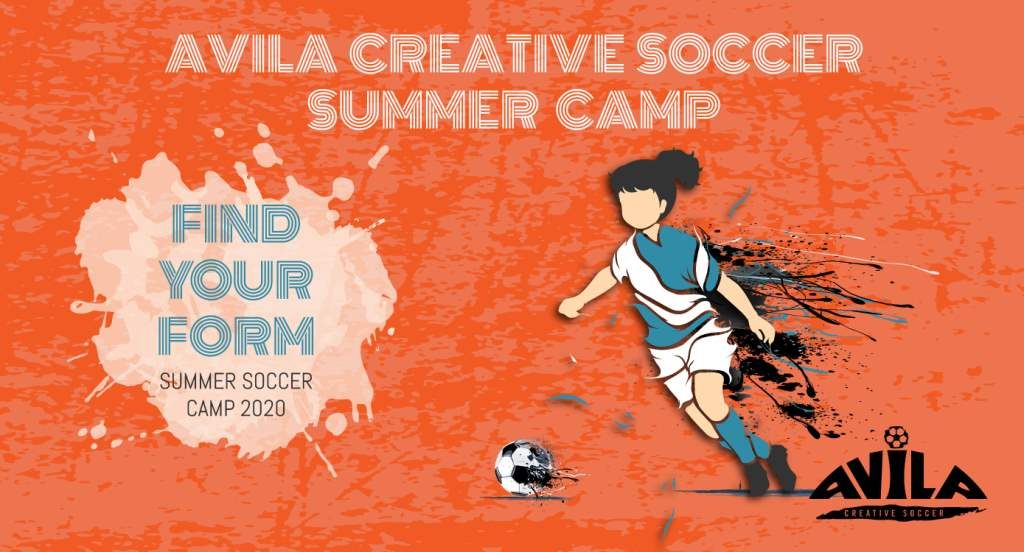 AVILA SOCCER SUMMER CAMP
Description: Avila Creative Soccer offers indoor, air-conditioned soccer training to help players, ages 4-18 play brilliantly. Kids and teens will have the opportunity to learn or enhance their soccer skills through an assortment of specialized soccer classes. The camp focuses on technical soccer skills training with over 30+ soccer skills from beginner topics like shooting mechanics, dribbling, juggling and passing to more advanced soccer topics like penalty kicks, speed dribbling, possession play and more. Players of all levels welcome! Attend up to 1.5 hours each day, throughout the summer from 9:30a-2:45p, 4:15p-7:15p.
Dates: June 1-August 14
Location: 16501 Bratton Lane, Austin, TX 78728
http://avilasoccer.com
---
TOPGOLF SUMMER ACADEMY
Description: Topgolf Summer Academy is a five-day academy full of non-stop entertainment and learning for kids ages 6-12. They will learn everything they need to know to improve their golf game – from chipping and putting, to rules and etiquette, and much more!
Dates: Multiple weeks offered
Locations: 2700 Esperanza Crossing, Austin, TX 78758
http://Topgolf.com/summeracademy
Round Rock Summer Camp Guide: TECHNOLOGY
CODE NINJAS ROUND ROCK SUMMER CAMPS
Description: Transform your child's love for technology & video games into an exciting learning adventure. Our week-long camps offer an immersive environment for kids, ages 5-14, to develop new skills, gain confidence & have fun with friends. As the largest kids coding school in the US with over 500 locations opening, you can trust us to give your ninja the best experience possible! Camp topics includeStorytelling in Scratch, Roblox Royale, Minecraft Modding, Program & Play in Python, Game Builder's Club, Minecraft Create, Code Drones, Roblox Create, RoboPro, Browse & Build (website design), and Junior STEM Camp (for kids 5 – 7 yrs old).
Dates: June 1 – August 19, 2020
Location: 4500 E Palm Valley Blvd, Suite 104, Round Rock, TX 78665
Contact: 512-710-7864
For more Information: https://www.codeninjas.com/campscalendar/tx-round-rock-ryans-crossing
To sign-up: http://bit.ly/CNRRscregform
---

FUTURE SET TECH CAMP
Description: Learn a new programming language. Develop a video game.Build a website. Produce a video project. Through exciting projects in computer programming and video game development, students learn forward-thinking computer science and problem-solving skills. Real-world tools, a 6 to 1 student to teacher ratio, integrated mathematics instruction and project-based learning come together to forge a technology education experience that is authentic, personal, creative and accessible.
Dates: June 1 thru August 7
Location: 3315 El Salido Pkwy Cedar Park, TX 78613
Contact: 361-360-1345
https://futuresetcamp.com
---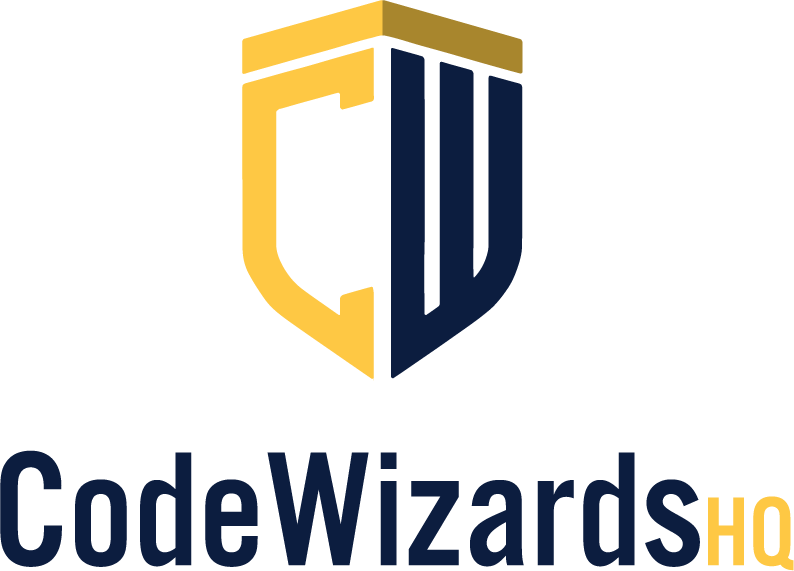 CODEWIZARDSHQ – Live Online Summer Coding Program for Kids and Teens
Description: CodeWizardsHQ is the leading online coding academy for kids and teens ages 8-18. We deliver the most fun and effective live, online coding classes which are designed to give our students the programming knowledge, skills, and confidence to thrive in a digital world.
Dates: Summer 2020
Location: Live Online Coding Classes – Attend from Home!
Contact: (512) 358 6142
codewizardshq.com/summer
---
If you would like your camp listed in the 2020 Round Rock Summer Camp Guide, please email [email protected]
Disclosure: This was a sponsored post. All opinions are my own.