It's time to start planning for summer fun!
Here is our 2022 Round Rock Summer Camp Guide for you:
Round Rock Summer Camp Guide 
ACADEMIC CAMPS
ARTS & PERFORMANCE CAMPS
SPORTS CAMPS
TECHNOLOGY CAMP



MAD SCIENCE OF AUSTIN & SAN ANTONIO
Description: Mad Science camps are designed with exciting, fun and hands-on science activities. Your child will become a junior scientist for the week, having the opportunity to experience a variety of hands-on adventures. We use an inquiry-based technique that allows even the youngest camper to enjoy learning. Children will design, create, build and assemble a variety of interesting projects. Many different camp themes are available including design, robots, rockets, secret agent lab, yuckology, camp eureka and more! Mad Science has camp locations all over town and virtual options. Register now: Pay Later!
Dates: Now – August 2022
Locations: Multiple Locations all over Austin & Round Rock Area including Virtual with Supplies delivered to your door!
Contact: 512-892-1143
Austin.MadScience.org
---

ESTEAM LEARNING LABS
Description: ESTEAM Learning Labs has so much to choose from: Board Game Creators, Drones, Costume & Make up, Filmmaking, LEGO Animation, LEGO Robotics, Comic Book Creation and so much more! Join us for a summer of fun and learning!
Dates: All Summer
Locations: 12 Lake Drive, Round Rock, TX 78665
Contact: 512-740-3024
esteamlearninglabs.com
---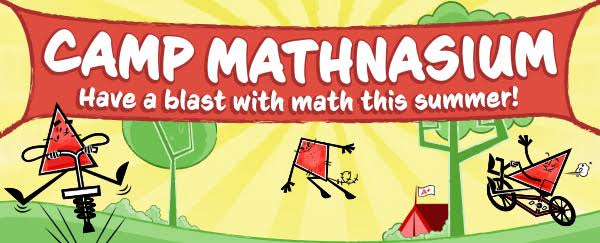 STEM MORNINGS WITH MATHNASIUM OF EAST ROUND ROCK AND GEORGETOWN
Description: Join us this summer for enrichment programs and camps. Thrive this summer with Summer Previews by preparing your skills for your next course K-Calculus. Summer Reviews help to avoid the double dip of COVID and summer slides! These programs run all summer as part of our year round customized math programs M-F. Mornings with Mathnasium Summer Half-Day camps will also be offered in-center and virtually from 8:30am-12pm. Databots, math in motion through games, puzzles, team challenges, and competitions. You will have a blast with math! Early drop off is also available at 8am for an additional $25/week. Early bird promotion through April 30.
Dates: All Summer Long
Two Locations: Mathnasium of East Round Rock – 4500 E. Palm Valley Blvd, Ste 130
Mathnasium of Georgetown (Teravista Community)- 1821 Westinghouse Rd., Ste 1140
Contact: 512-246-6284 or 512-763-7587 | [email protected] or [email protected]
mathnasium.com/eastroundrock or mathnasium.com/GeorgetownSummer Camp Registration: Summer Camp
---
Welcome to Camp Adventure 2022
We hope that your camper has a great summer with us!
Registration: $55.00
Tuition (9:00-4:00): $143.00 per week (one week deposit required)
Extended Day (6:30-6:00): $185.00 per week (one week deposit required)
Food Program (optional): $25.00 per week
Dates: May 31 – August 12, 2022
           Weekdays, 9:00am – 4:00pm
Location: 14 Chisholm Trail Road
Contact: Covenant Community Schools – Summer Camp
---
BADGERDOG CREATIVE WRITING CAMPS
Camp name: Badgerdog Creative Writing Summer Camp
Dates: Six sessions running June 6 through August 12

Cost: In Person Camp Registration: $525 for 3 weeks, $375 for 2 weeks
Virtual Camp Registration: $275 for 2 weeks, $150 for 1 week
Description: Each spring break and summer, Badgerdog hosts writing workshops for current 3rd- through 12th-graders. These fun and challenging writing workshops allow students to work closely with a professional writer as they explore the arts of poetry, fiction, nonfiction, and playwriting. All campers experience the joy of reading, writing, and sharing their original work. This year's workshops will include one-week, two-week and three-week camp options, both in person and virtual. Visit our website to view the full summer camp schedule. 
Locations: Multiple campuses across Austin and Round Rock, including:
Meridian School (2555 N Interstate Hwy 35, Round Rock, TX 78664)

Griffin School (5001 Evans Ave, Austin, TX 78751)

Headwaters School (807 Rio Grande St, Austin, TX 78701)

Ann Richards School (2309 Panther Trail, Austin, TX 78704)

Austin International School (4001 Adelphi Ln, Austin, TX 78727)

Trinity Episcopal School (

3901 Bee Cave Rd, Austin, TX 78746)

Virtual Camp (Zoom)
Phone Number: (512) 542-0076
                                                           ____________________________
Singapore Math Classes & Camps
Math Camps: Summer Math Fun!, Think Like A Mathematician, Logic/Critical Thinking/Puzzles
English Camps: Beginner Writing Camp, Advanced Writing Camp
Financial Camps: Rich Dad Poor Dad, Entrepreneurship Camp (How to start a business)
Productivity Camps: 7 Habits of Highly Effective Teens, Getting Things Done
Join us for a summer of fun and learning!
Dates: All Summer
Locations: Virtual Camps
Contact: 512-758-0126
https://singaporemathcamps.com/singmath-summer-2022-virtual-camps/
---

ART CAMPS AT CORDOVAN ART SCHOOL
Description:Get in the ART ZONE this summer at Cordovan Art School! Select from over 40 exciting themes like our most popular camp featuring LIVE Animals, Video Game Art, Pets, Fantasy, Pokemon, Super Heros, Jedi, Space Art, Sea Life, and more! Enjoy working with chalk, pencil, pastel, acrylic, paper mache, technology, clay, watercolor, pottery, and mixed media!
Cordovan has served our local community for over 12 years, and has been voted "The Best Creative Art Camps in Austin", year after year! 1/2 or full-day camps ; 5 locations., Ages 5-16; ALL skill levels, Extended childcare. Let this be the summer you get your kids in the ART ZONE!
Date: May 31-August 19th and whenever school is out…Camps are IN at Cordovan!
Locations: Round Rock, NW Austin, Cedar Park, Georgetown, Southwest Austin
Contact: (512) 275-4040
cordovanartschool.com
---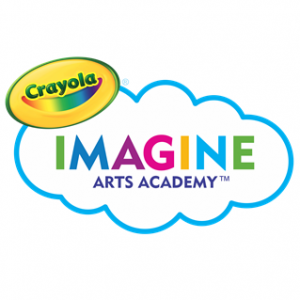 IMAGINE ARTS ACADEMY OF AUSTIN & SAN ANTONIO
Description:Imagine Arts Academy programs are designed with exciting, fun art activities. Your child will become an artist, having the opportunity to experience a variety of hands-on adventures. Children will design, create, build and assemble a variety of interesting projects based on many different themes, including Wild World, World of Design, Artist's Passport and Artblazers!
Dates: Now – August 2022
Locations: Multiple Locations all over Austin & Round Rock Area including Virtual with Supplies delivered to your door!
Contact: 512-892-1143
Austin.ImagineArtsAcademy.com
---
THE GEORGETOWN PALACE SUMMER THEATRE CAMPS

Description: When school is out, our curtain goes up! From June 6th through August 12th, young performers in every camp will experience the rush of rehearsing and performing a fully produced show! Incoming 1st-12th graders can come to the Georgetown Palace Theatre to participate in camps focusing on musical theatre, dance, acting, improv and more, all led by performing arts professionals. No previous experience needed! Camps run Monday through Friday @ 9:00am – 4:00pm. Early drop-off and late pick-up available for small fees. Performances are scheduled for the weekend following each two-week session, and campers receive a limited number of tickets to invite family or friends to come see their show!
Dates: June 6 – August 12
Location: Doug Smith Performance Center- 206 W. 2nd St., Georgetown, TX

---

THE DANCE SPOT
Make dance the highlight of your child's summer at The Dance Spot! We are excited to offer summer half-day & full-day camps, workshops, intensives and a full schedule of classes during the Summer 2022 season. Join in the fun and reserve your spot today!
Half Day Camps: Tiny dancers will explore dance each week with an action-packed fun theme! Each day will include; dance, arts and crafts and activities with a performance at the end of the week! Our camps are taught by our professional, experienced teacher, and we offer a low student to teacher ratio, with help from our assistants. Specific dance attire and shoes are not required, just come comfortable and ready to move. Students will need to bring a packed lunch, water bottle, and snack (Please note, we are a nut-free studio). Space is limited, and camps will fill up quickly, so reserve your spot today!
Full Day Camps:
The Dance Spot's full-day camps are designed for 6-10 year olds who are ready to explore, play and make new friends in a safe, nurturing and stimulating environment. Under the supervision of our experienced teachers, day campers have fun, develop new skills, try new things, gain confidence and grow in ways that will benefit them long after the program is over. These are our most popular camps and they fill up quickly! Sign up today to reserve your spot.
Dates/Times Summer programming is offered from 6/6 to 8/5. Camps specifically are offered weekly from 6/6-7/29 excluding the week of July 4th:
| | | |
| --- | --- | --- |
| Week of | Half Day Camp (M-F 9a-1p) | Full Day Camp (M-F 8:30a-3:30p) |
| 6/6/2022 | Moana | Surfs up |
| 6/13/2022 | Princess Academy | Pop Stars |
| 6/20/2022 | Unicorn and Mermaids | Cupcakes and Cartwheels |
| 6/27/2022 | Under the big top | Circus (inc acro) |
| 7/11/2022 | Under the Sea | Beats and Brushes |
| 7/18/2022 | Frozen Friends | Pop Diva |
| 7/25/2022 | Fairytale enchantment camp | Pizza and Plies |
Contact info:
---
kidsActing

 Studio
Austin's favorite and longest-running theater camp for kids is ready to see you in person or virtually this summer. Imagination takes the stage at one of our 15+ location this summer and you are the STAR! 
Each camp ends with a fabulous show for family and friends. One-week camps including Encanto, Spider-Verse, Moana, and Pirates of the Caribbean end with a fabulous mini revue for family and friends.  Multi-week camp Frankenstein and Legally Blonde end with 4 performances of the Full Production at our 160 theatre.
Dates: May 30-August 12
Locations:
Center Stage Theatre/Mueller-2826 Real Street, 78722
Allandale/Shoal Creek-24716 Bull Creek Road, 78731
Balcones Woods-11150 Research Blvd, 78759
Cedar Park/Leander-200 Buttercup Creek Blvd., 78613
Cedar Park/620-3315 El Salido Pkwy., 78613
Downtown-804 Rio Grande, 78701
Dripping Springs-28900 Ranch Road 12, 78620
Hutto-2351 Limmer Loop, 78634
Lakeway-15500 Stroup Circle, 78734
Northcross-2525 W. Anderson Ln, 78757
Northwest Hills-7938 Great Northern Blvd., 78757
Oak Hill-7815 Hwy 290 W, 78736
Pflugerville-1010 Old Austin-Hutto Rd, 78660
Round Rock-1135 Satellite View, 78665
Westgate/Lamar-4544 S. Lamar, 78745
Westlake A-414 St. Stephen's School Rd, 78746
Westlake B-3425 Bee Caves Rd., 78746
---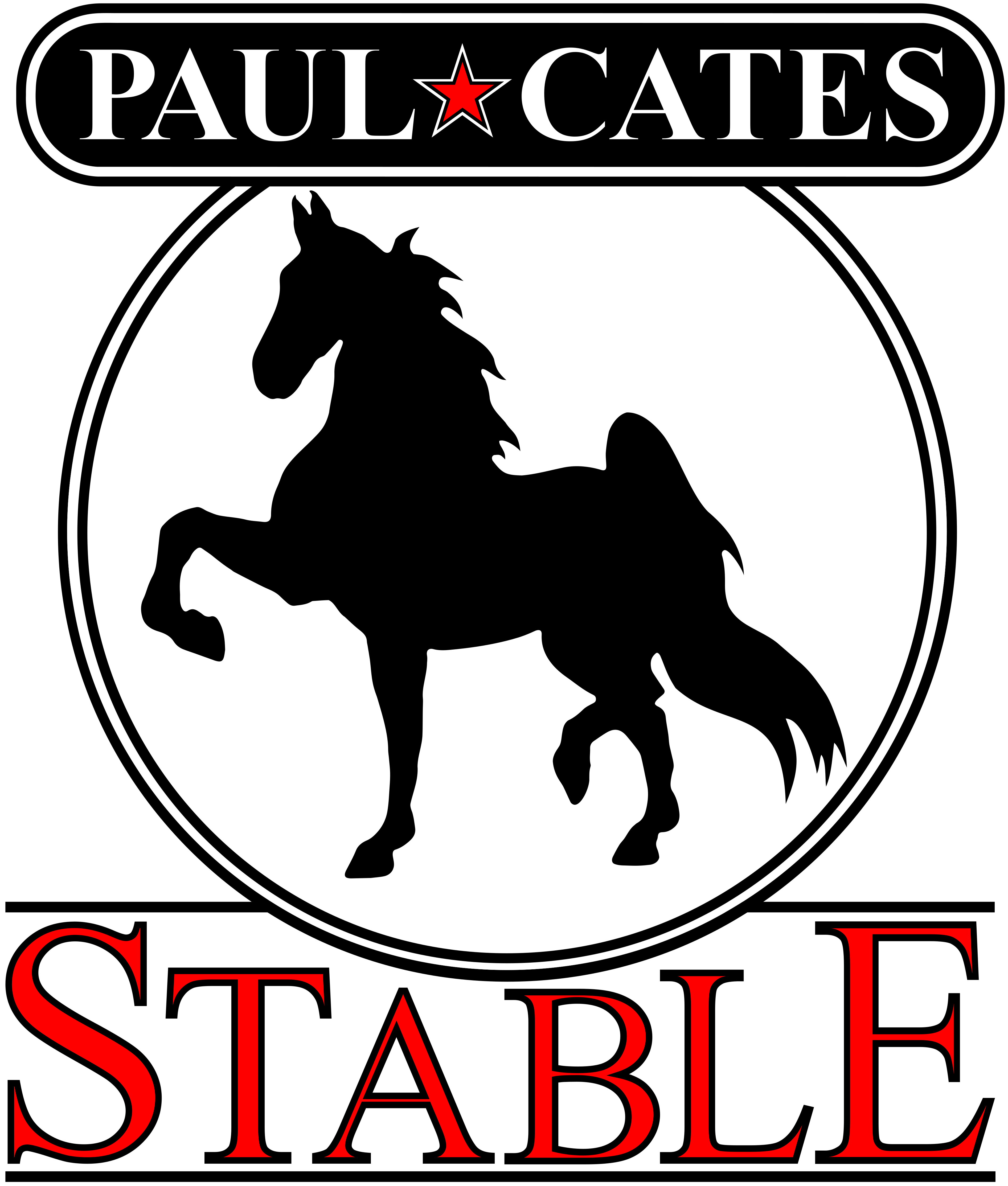 Paul Cates Stable
Paul Cates Stable offers day camps during the summer break. Our campers spend the day in a variety of activities focused on learning the basics of horseback riding & caring for the horses.
Grooming the horses
Tacking up the horses
Equine Terminology
Basic Care & Feeding
Two horseback riding lessons daily
Post-ride care
Arts & Crafts
… & much, much more!
As part of the routine operation of the stable, the children are often treated by a visit from a veterinarian or farrier. Our camp attendee's are supervised by at least two riding instructors during the riding lessons & adult supervision is constantly provided.
Location: 2900 Gattis School Road Round Rock
Info: https://paulcatesstable.com/
---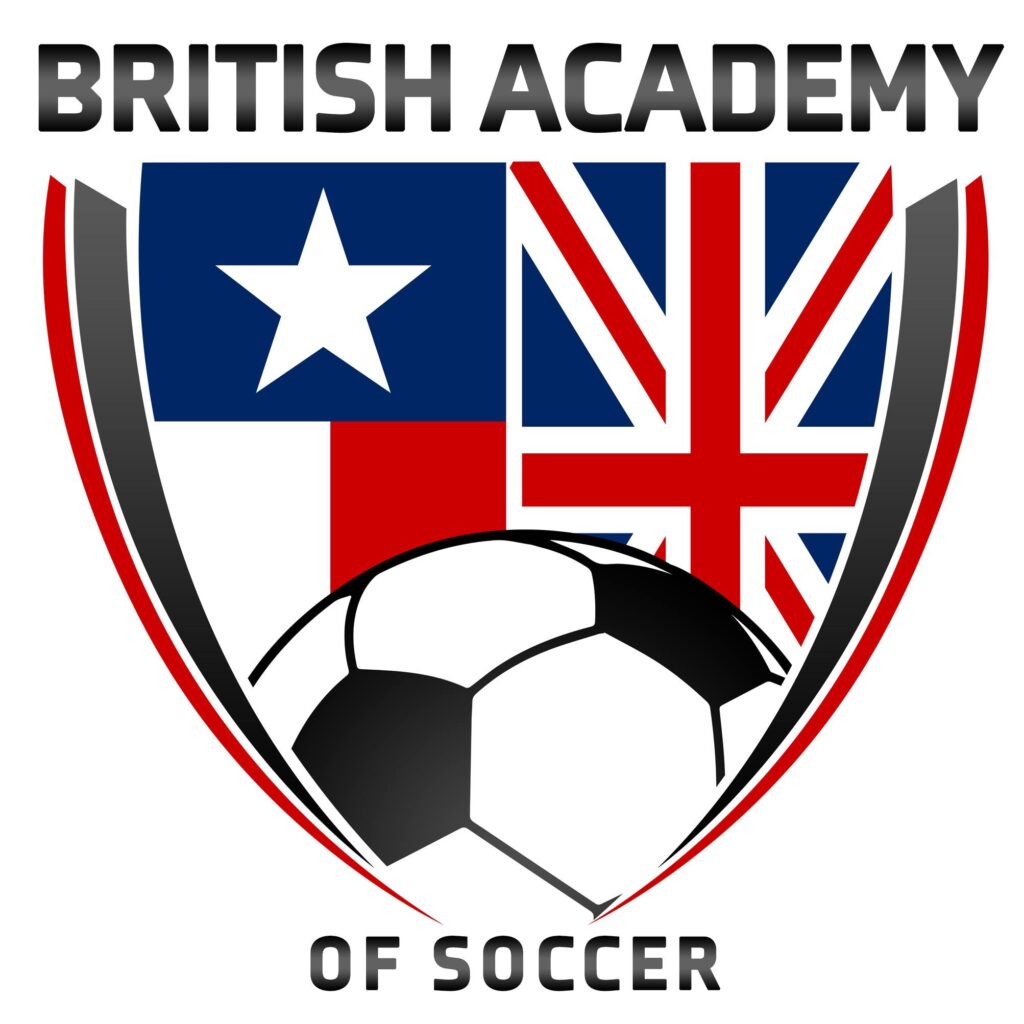 British Academy of Soccer
Whether you are a beginner looking to learn the game, or an experienced player looking to take your game to the next level, our camps offer a fun, exciting environment to help youth soccer players develop their skills and have fun.
Ages:  4 to 14
Dates: June 6-10, June 20-24, June 27-July 1, July 18-22, August 1-5
Locations:  Round Rock and Pflugerville
Contact: 512 903 5290
Information: https://britishacademyofsoccer.org/campoverview
---

FOREST CREEK JUNIOR GOLF CAMP
Description: Forest Creek will offer several 4 day camps throughout the Summer. These camps build golf skills, social engagement (distantly this year) and core values of the game and life.
Dates: June 6-9, June 27-30, July 11-14, July 18-21, August 1-4
Locations: 99 Twin Ridge Parkway Round Rock, TX 78664
Contact: 512-388-2873
http://www.forestcreek.com
---

Soccer Shots Summer Camps
Join Soccer Shots for a fun-filled week playing the world's greatest game! Soccer Shots is an engaging children's soccer program with a focus on character development. Nationally-recognized and named 5-time Best Youth Sports Program in the Austin Chronicle's Readers poll, Soccer Shots offers a safe, fun, and age-appropriate introduction to soccer. Our half-day camps consist of soccer-skill building, daily crafts, team-building activities, and more.  Campers must be 100% bathroom independent and bring their own snack and water bottle. Each camper will also receive a camp t-shirt and daily prize.
Schedule:
2400 Chisholm Trl, 78681
Children ages 4-8
Session I: June 27-30, 9:00-12:00 p.m.
Cost: $200
Session II: July 25-29, 9:00-12:00 p.m.
Cost: $250
*Explore our other half- and full-day Summer Camp options offered in the greater Austin area!
---
M&M RANCH
M&M Ranch Horseback Riding Youth: Barrels, Poles
Outside Horses Welcome (Haul in for training)
Barrels, Pole Bending, Horse Training, Basic sorting drills & much more!
Beginners to Advance summer and lesson programs
Individualized and taught by qualified instructors! We emphasize not just riding but building a holistic relationship with each horse and hands-on barn/horse activities. We limit the number of students to preserve this individualized approach.
Horse Camp/Clinic-Girls Only Overnight: (Intermediate to Advance) Girls will ride daily, spend lots of time with horses & will take care of them. Girls will participate in field trips like going to vet and the water park. Several other fun activities included throughout the week!
Youth Intermediate-Advance Horse Camp/Clinic- Includes
Advance proper riding skills, safety, balance, softness
Advance horsemanship and riding, training
Advance Riding: Correct leads, side-passes, problem
Safety, proper handling with the horses, haltering, safety tying
Intensive groundwork training
Horse care- grooming, hoof care, feeding, basic first aid
Lodging and Meals included
Prizes awarded
Water-park activity and field trips – example: local vet, horse chiropractor come on site 
Day Camp- & Year-Round Lesson Program: See website for more details
Youth Summer lesson Program- June.  
Western lessons for youth and adults. 
Horse training, and groundwork training available. 
Outside horses are welcome– contact us more details
Lessons available year round
CIT Program: Summer Teen program
Date: see websites for dates/times
Location: We are located very close to Northeast Georgetown, Taylor, Hutto & Salado. We are not far from Round Rock.
mmhorseranch.com
For more details go to: https://mmhorseranch.com/
---

FUTURE SET TECH CAMP
Description: Learn a new programming language. Develop a video game. Build a website. Produce a video project. Through exciting projects in computer programming and video game development, students learn forward-thinking computer science and problem-solving skills. Real-world tools, a 6 to 1 student to teacher ratio, integrated mathematics instruction and project-based learning come together to forge a technology education experience that is authentic, personal, creative and accessible.
Dates: June 6 thru August 4
Location: 3315 El Salido Pkwy, Cedar Park, TX 78613
Contact: 361-360-1345
https://futuresetcamp.com
---
If you would like your camp listed in the 2022 Round Rock Summer Camp Guide, please email [email protected]
Disclosure: This is a sponsored post.