It's time to start planning for summer fun!
Here is our 2023 Round Rock Summer Camp Guide for you:
Round Rock Summer Camp Guide 
ACADEMIC CAMPS
ARTS & PERFORMANCE CAMPS
SPORTS CAMPS



CodeWizardsHQ
Description: Learn a new skill this summer – Coding! CodeWizardsHQ offers classes and camps including Roblox, Minecraft, Scratch, Python & More and with our Accelerated Summer Pacing, you can learn an entire year of coding in just ONE summer! CodeWizardsHQ is the leading online coding school for kids and teens ages 8-18. We deliver the most fun and effective live, online coding classes which are designed to give our students the programming knowledge, skills, and confidence to thrive in a digital world.  If you're not satisfied with your student's experience in their first course, call us within the first four sessions* for a full refund.  
*See website for details
Website:
Roblox and Minecraft Camp Dates: June 5-9; June 26-30; July 31 – Aug 4
Accelerated Class Dates: June 12-30; July 10 – 28; August 7- 25
Contact: 1-800-213-2417
Locations: Your House! 100% Virtual
---
Neuron Garage
Description: Neuron Garage offers weekly summer camps where children use a variety of recycled materials to build solutions to engineering challenges. Campers cultivate a growth mindset through hands-on building, collaboration, and meaningful discussions. Our program is designed to teach children that their talents and abilities can be developed through good strategies, hard work, and feedback so that they take on bigger challenges in life and stick with those challenges longer, unlocking their full potential.
Location: Inside of the Leaf Spring School at Cedar Park 11651 W. Parmer Lane Cedar Park, TX 78613
Info: www.neurongarage.com
Contact: 512-593-5393
---

Mad Science & Crayola Imagine Arts Academy
Description: Mad Science & Crayola Imagine Arts Academy programs are designed with exciting, fun and hands-on science and art activities for children. Your child will become a junior scientist or artist, having the opportunity to experience a variety of hands-on adventures. Locations all over the Austin area!
Locations: Locations All Over Austin & Round Rock Area!
Contact: 512-892-1143 [email protected]
Austin.MadScience.org
---

ESTEAM LEARNING LABS

Description: ESTEAM Learning Labs camps provided children with hands-on, minds-on opportunities to learn about STEAM. Our programs include LEGO Robotics, Coding, Engineering, Technology, LEGO Movie Making, Teen Filmmaking, Comic Book Creation, Animation, Video Production, Drones, Forensic Science, and more.
Ages: 5-17
Dates: May 30 – Jun. 2, Jun. 5-9, Jun 6-16, Jun. 19-23, Jun. 26-30, Jul. 3-7, Jul. 10-14, Jul. 17-21, Jul. 24-28, Jul. 31-Aug. 4, and Aug 7 – 11.
Cost: $195 – $450
Various Locations throughout Central Texas
Round Rock: Round Rock Parks and Rec (Baca Center)
Round Rock: 12 Lake Drive, Round Rock, Texas, 78665, United States
Other Locations: Hutto, Cedar Park, North Austin, Taylor, & Lakeway
512-740-3024
www.esteamlearninglabs.com/camps

Dates: All Summer
Locations: 12 Lake Drive, Round Rock, TX 78665
Contact: 512-740-3024
esteamlearninglabs.com
---
Covenant Community Schools Camp Adventure 2023
Camp Adventure is a Christian day camp that provides a fun-filled week complete with swimming, field trips, arts & crafts, Bible activities, sports, and so much more! Keeping your child's brain in gear through activities integrated with math, science, reading, and writing all led by certified teachers makes Camp Adventure a top choice in Central Texas. Situated on the Chisholm Trail in Round Rock, we are conveniently located with easy access to I-35. Sign up by April 15 and save $20 per week!  Click Here to sign up or go to  https://covenantcommunityschools.org/summer-camp-in-central-texas/
---
BADGERDOG CREATIVE WRITING CAMPS
Camp name: Badgerdog Creative Writing Summer Camp
Description: Each spring break and summer, Badgerdog hosts writing workshops for rising 3rd- through 12th-graders. These fun and challenging writing workshops allow students to work closely with a professional writer as they explore the arts of poetry, fiction, nonfiction, and playwriting. All campers experience the joy of reading, writing, and sharing their original work. For more than 10 years, Badgerdog's Creative Writing Summer Camp has given Austin youth a space to fall in love with writing, discover authentic self-expression, learn from a professional writer, and publish original work.
Locations: Multiple campuses across Austin and Round Rock
Phone Number: 5125420076
                                                           ____________________________
Singapore Math Classes & Camps
We teach Singapore Math, the internationally proven top math curriculum in the world, to mostly advanced high achieving students in classes. Our mission is to elevate our students to reach their highest potential and join the ranks of the top math students in the world. Math Camps: Summer Math Fun!, Think Like A Mathematician, Logic/Critical Thinking/Puzzles English Camps: Beginner Writing Camp, Advanced Writing Camp Financial Camps: Rich Dad Poor Dad, Entrepreneurship Camp (How to start a business) Productivity Camps: 7 Habits of Highly Effective Teens, Getting Things Done Join us for a summer of fun and learning!
Join us for a summer of fun and learning!
Dates: All Summer
Locations: Virtual Camps
Contact: 512-758-0126 [email protected]
---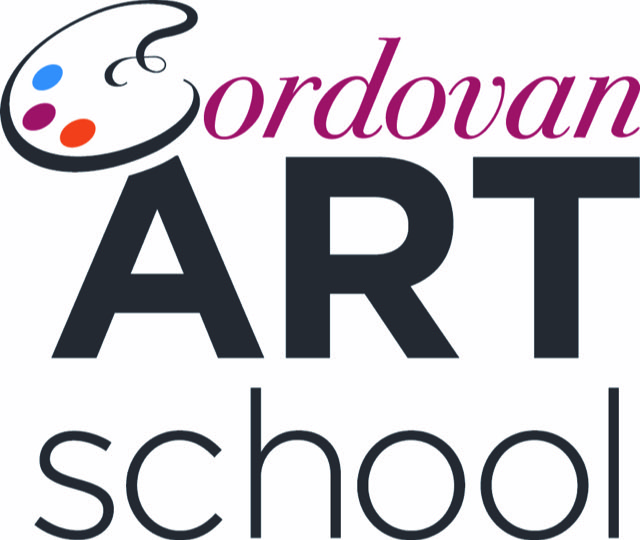 ART CAMPS AT CORDOVAN ART SCHOOL
Description: Cordovan is a locally owned and operated Art School dedicated to "creating artists" at all skill levels of children, teens, homeschoolers and adults. We provide year-round art classes in all mediums: Oils, watercolor, charcoal, drawing, sketching, personal portfolio, and clay. When school is out, art camps are IN! We have won many local awards for having the "BEST ART CAMPS" year after year. Many of our locations also offer Paint Your Own Pottery ceramics for walk in painting. We offer Art Camps to kids from 5-12 at 5 locations in the Austin Area: Round Rock, Georgetown, Cedar Park, Southwest Austin, and NW Austin.
Locations: Round Rock, NW Austin, Cedar Park, Georgetown, Southwest Austin
Contact: (512) 275-4040
cordovanartschool.com
---
THE GEORGETOWN PALACE SUMMER THEATRE CAMPS

Description: At the Georgetown Palace Theatre, from June 5 – August 13, incoming 1st-12th graders can experience the rush of rehearsing and performing a fully produced show in just TWO WEEKS! There are FIVE sessions to choose from over the summer, with different shows for separate age groups each session — all led by performing arts professionals. No previous experience needed! Camps run Monday – Friday @ 9:00am – 4:00pm. Early drop-off & late pick-up available for small fees. Performances are scheduled for the weekend following each two-week session & campers receive a limited number of tickets to invite family or friends to see their show! 
kidsActing

 Studio
Austin's favorite theater camp for kids is ready for you to be the STAR of our summer camps! Our one-week full and half-day camps for ages 3-18 include musicals like Encanto, Annie, Tangled, Sing, Matilda, and many many more plus plays like Addams Family, Star Wars and Spider-Verse and this years Show Choir camp theme is Swiftly Taylor! Each camp ends with a fabulous show for family and friends. Multi-week Full Scale Play and Musical Productions offer the chance for students to perform on stage in a professional theatre! 18+ locations throughout Austin, Cedar Park, Round Rock, Leander, Hutto, Lakeway, Dripping Springs, Oak Hill and Westlake! Special discounts when you sign up with friends and siblings!
Dates: May 30-August 12
Location: 18 locations in Central Texas
---

Camp Champions
Camp Champions has created a tradition of excellence since 1967. This beautiful camp on Lake LBJ offers the fantastic activities and best-trained counselors that you expect from a top overnight summer camp. However, it is our developmental focus on building strong kids that most differentiates Camp Champions from other top camps in Texas. Camp Champions specializes in two and three-week sessions where we create a loving community in a tech-free environment. See www.campchampions.com for details.
Location: 775 Camp Road
Contact: Erec Hillis 5126326843
Info: https://campchampions.com/
---
YMCA Camp Round Rock
YMCA Camp Round Rock offers a high quality outdoor Day Camp program located just one mile north of downtown Round Rock. Summer campers will have the opportunity to participate in a wide range of activities, including rock climbing, swimming, archery, creative arts, sports and much more. YMCA Camp Round Rock also offers STEAM, Sports, Gymnastics and eSports Specialty Camps throughout the summer. Our Day Camp program is designed to be more than just fun. It is intentionally designed to be an inclusive community where campers can grow, learn, play and build friendships.
Contact: 512-250-9622 Ext. 6
Information: https://ymcactx.org/programs/youth-camps/
---
---

Soccer Shots Summer Camps
Soccer Shots is an engaging children's soccer program with a focus on character development. Nationally-recognized and named 6-time Best Youth Sports Program in the Austin Chronicle's Readers poll, Soccer Shots offers a fun, engaging, and age-appropriate introduction to youth sports. Our half- and full-day camps consist of soccer skill-building, daily crafts, team-building, and more. Campers must be 100% bathroom independent and bring their own snack and water bottle. Each camper will also receive a camp t-shirt and daily prize. *Explore our other Summer Camp options offered in the greater Austin area!
---
M&M RANCH
M&M Ranch Horseback Riding Youth: Horse Training, Barrels, Poles, Sorting
Outside Horses Welcome (Haul in for training)
• Barrels, Pole Bending, Horse Training, Basic sorting drills & much more!
• Beginners to Advance summer and lesson programs.
Individualized and taught by qualified instructors! We emphasize not just riding but building a
holistic relationship with each horse and hands-on barn/horse activities. We limit the number of
students to preserve this individualized approach.
Horse Camp/Clinic-Girls Only Overnight: (Intermediate to Advance) Girls will ride daily,
spend lots of time with horses & will take care of them. Girls will participate in field trips like
going to vet and the water park. Several other fun activities included throughout the week!
Youth Beginner-Intermediate- See website more details.
Youth Intermediate-Advance Horse Camp/Clinic- Activities may vary some.
• Advance proper riding skills, safety, balance, softness
• Advance horsemanship and riding, training
• Advance Riding: Correct leads, side-passes, problem
• Safety, proper handling with the horses, haltering, safety tying
• Intensive groundwork training
• Horse care- grooming, hoof care, feeding, basic first aid.
• Lodging and Meals included
• Prizes
• Water-park activity and field trips – example: local vet, horse chiropractor come on site.
Day Summer Lesson Program- & Year-Round Lessons: See website for more details.
• Youth Summer lesson Program- June.
• Western lessons for youth and adults.
• Horse training, and groundwork training available.
• Outside horses are welcome- contact us more details
• Lessons available year round
Teen Intern Program: Summer Teen program
Date: see websites for dates/times
Location: We are located very close to Northeast Georgetown, Taylor, Hutto & Salado. We are
not far from Round Rock.
mmhorseranch.com
For more details go to: https://mmhorseranch.com/
---
Brady Perriman Shooting Camp
BPSC Summer Camp is a 4 day camp for boys and girls ages 7-16 years old. We focus on all aspects of basketball: shooting, ball handling, offense, defense and position break down drills.
Info: Registration – Brandy Perryman Shooting CampBrandy Perryman Shooting Camp (bperrymanshootingcamp.com)
---
If you would like your camp listed in the 2023 Round Rock Summer Camp Guide, please email [email protected]
Disclosure: This is a sponsored post.