Cedar Ridge High School takes 3rd, Round Rock High School takes 10th at State Marching Band Contest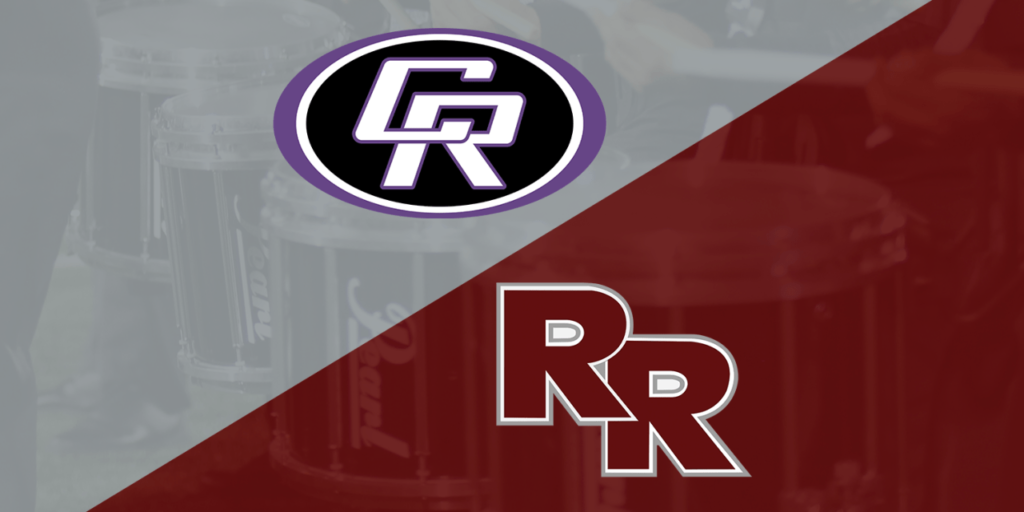 Competing against the best high schools in Texas, the Cedar Ridge High School and Round Rock High School Marching Bands hit high notes at the University Interscholastic League (UIL) State Marching Band Contest held from Nov. 8-10 at the Alamodome in San Antonio.
Cedar Ridge placed 3rd, the best in the campus' history, and Round Rock High School placed 10th in the 6A division. The placements mark the highest Round Rock ISD marching bands have collectively earned at the state level since 1985 and the highest individual placement since 1979.
It was a difficult journey to get to the state band contest. The bands had to place in the UIL regional competition to earn a slot in the area contest and then compete in area contests, bringing together bands from five different regions to compete for a spot in the state contest. During the state competition and preliminary rounds, bands are scored by five judges, with three grading the musical performance and the remaining two scoring the choreographed marches.
At this year's competition, the Raider band performed their show entitled In The Midnight Hour. The Raider Band Director is Dan Musacchio and Assistant Directors are Gregory Horner, Arminda Velasquez, Rick Rodriguez, and Heather Stone.
The Dragon band performed the show titled The Living Earth under the direction of Band Director David Mobley and Assistant Director Steve Roeder.
Copy and image courtesy of Round Rock ISD