Chicago Musical Sing-along at Wine Sensation | September 22, 2018
Come sing-along to the fabulous Academy Award winning musical Chicago at Wine Sensation on Saturday, September 15, 2018 from 8 PM – 10 PM. Advance purchase is required.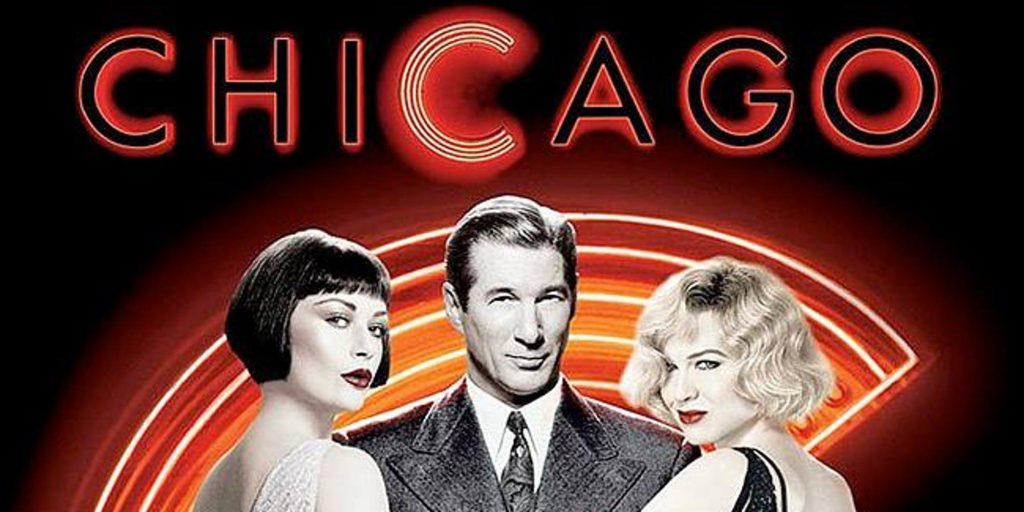 We will screen the movie on our fabulous patio with our 100″ movie screen!
This movie has an all-star cast, featuring Renée Zellweger, Catherine Zeta-Jones, Richard Gere & Taye Diggs.
Nightclub sensation Velma (Catherine Zeta-Jones) murders her philandering husband, and Chicago's slickest lawyer, Billy Flynn (Richard Gere), is set to defend her. But when Roxie (Renée Zellweger) also winds up in prison, Billy takes on her case as well — turning her into a media circus of headlines. Neither woman will be outdone in their fight against each other and the public for fame and celebrity.
Your ticket price includes popcorn and candy to enjoy with the movie. Seating is limited and this is a reservation only event!