FREE Bootcamp at Anytime Fitness – April 11, 2015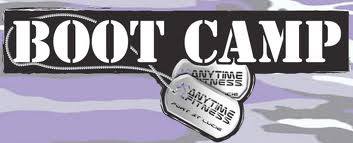 Anytime Fitness offers a weekly Bootcamp every Saturday morning at 8:30am that is FREE and OPEN TO THE PUBLIC.
Our weekly bootcamps are put on EVERY Saturday morning at 8:30am in the parking lot of our club. The workout is 60 minutes long. The coaches focus on everything from strength training, cardio training, functional training, agility and HIIT training, core training, and ending with challenges and games! The workout is FREE, open to the public, and designed for all fitness levels. The workouts are timed based which allows people of all fitness levels to complete the entire workout at their own pace. It is up beat, fun, challenging, and a great way to kick off your weekend! Please make sure that you bring hand weights, a mat, towel, and water to each workout. Any questions you can contact Rocky Galindo at 512-813-2380.
Anytime Fitness Round Rock
1150 Satellite View
Round Rock, Texas 78665