FREE DIY Home Depot Workshop | January 23, 2016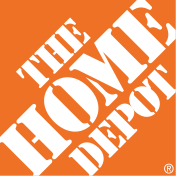 Home Depot in Round Rock is offering a FREE Do-It-Yourself Workshop next weekend. Take a look:
Saturday, January 23, 2016 from 10:00 am – 11:30 am
Build a Storage Bench
Learn the skills to build a basic wood bench that has seating and storage all in one. We teach you to properly measure and cut, pre-drill, and offer ideas on how to complete your project with paint, patterns and hardware.
The Home Depot Workshops are designed to provide a mix of associate led instruction, demonstration, and some hands-on learning. Materials can be purchased to make your own project. For more information, contact your local Home Depot store.
Click here to register for classes – add in your zip code to select the Round Rock store.
Home Depot
2551 S. IH-35
Round Rock
512-238-0820
http://workshops.homedepot.com/workshops/home