FREE DIY Home Depot Workshops |January 9 & 10, 2016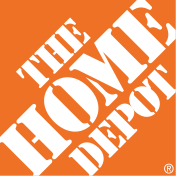 Home Depot in Round Rock is offering a FREE Do-It-Yourself Workshop next weekend. Take a look:
Saturday, January 9, 2016 from 10:00 am – 11:30 am
Interior Paint & Drywall Repair
Painting is an easy way to update a room. This workshop teaches how to repair damaged drywall, how to use painters tape to mask off trim, and the best techniques for brush and roller painting.
Sunday, January 10, 2016 from 1:00 pm – 2:30 pm
Installing Tile Backsplash
Join this workshop and learn the skills you need to properly install a tile backsplash. The lesson will cover selecting tiles, prepping the work area and wall space, cutting tile to size and mounting tiles using mat adhesive or grout.
Click here to register for classes – add in your zip code to select the Round Rock store.
Home Depot
2551 S. IH-35
Round Rock
512-238-0820
http://workshops.homedepot.com/workshops/home