Grandparents Day Celebration at the Baca Center
Come enjoy a Grand Afternoon! The Baca Center will be celebrating Grandparents Day on Sunday, September 10th, from 2-4pm!
Grandparents and grand-friends are very special and important in the lives of children, so here's a day to celebrate you! Bring your grandchildren for an afternoon of crafting, entertainment, refreshments, and plenty of fun!
The Allen R. Baca Center is located at 301 W Bagdad Ave. Bldg 2, Round Rock, TX 78664.
To learn more about the Baca Center, visit https://www.roundrocktexas.gov/…/allen-r-baca-center/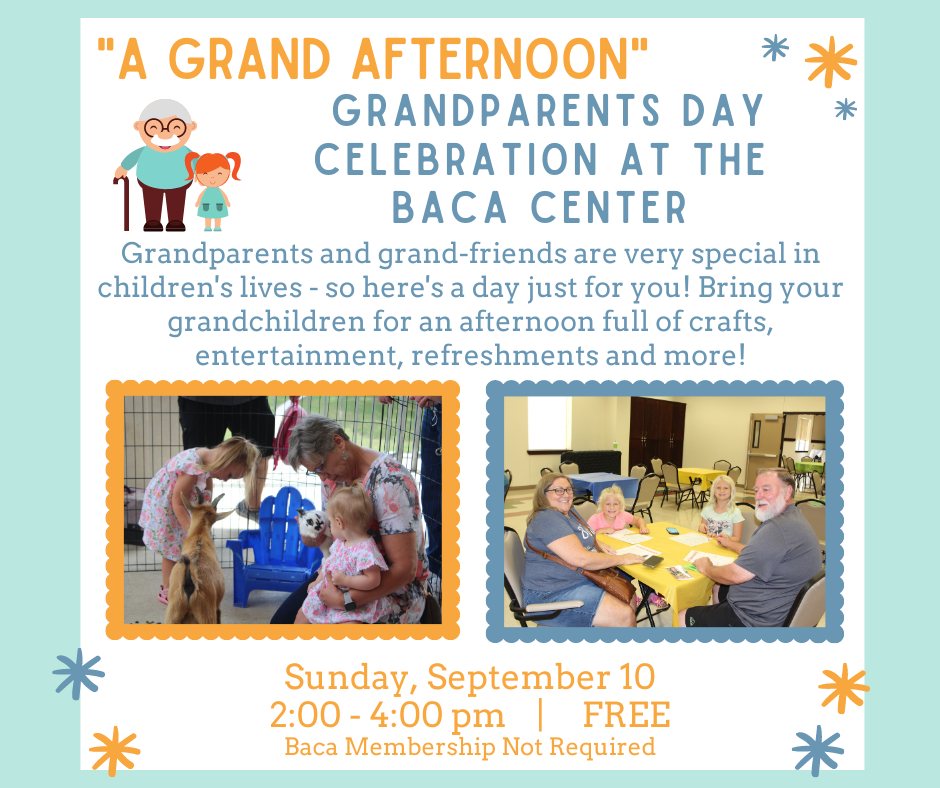 Copy and image courtesy of the Round Rock Parks and Recreation Department