Handwashing Seminar for Kids | January 14, 2017
Nurses from Baylor Scott & White Healthcare visits the Library from 11:00 am – noon on Saturday, January 17, 2017 for a free, interactive come-and-go event to help kids discover the best ways to wash their hands.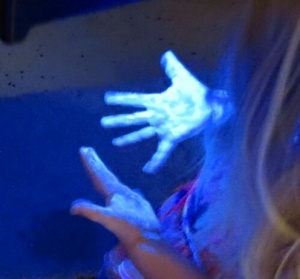 Germs make us sick! Join us to learn handwashing techniques that knock germs down the drain with the help of nurses from Baylor Scott & White.
This activity is perfect for all people who are old enough to wash their own hands. Give your hands your regular scrub and use special lights to see how many germs stuck around–and then learn how to make them go away!
Come and go, 11 a.m. – noon in Round Rock Public Library's Room A. This is a free event.
Family Storytime will continue as scheduled in Room A, so participants can enjoy a story before and after their turn with the healthcare professionals.