Independence Day Celebration at Dell Diamond
Presented by United Heritage Credit Union, the Independence Day Celebration during the 6:05 p.m. Round Rock Express game on Monday, July 4 against the Albuquerque Isotopes (Colorado Rockies affiliate) at Dell Diamond is sure to be a fun night! In preparation for this exciting event, we wanted to give you a few tips to help make your time at the ballpark as enjoyable as possible.
---
Details:
VIP gate opens at 4:15 p.m. for Full and Fireworks Season Members
Gates open at 4:30 p.m. for all fans
First pitch is at 6:05 p.m.
Postgame:
Largest postgame fireworks show of the season set to patriotic music
All fans are invited to run the bases after the postgame fireworks show
Extras:
Mini-American flag giveaway (first 7,000 fans)
Sons of the American Revolution will greet fans at the Home Plate Gate before presenting the colors on the field during the National Anthem
National Anthem performed on bugle by SSG Chris Koenig, USA and SFC Lyndon Poole, USA
Wait out the postgame traffic in the air-conditioned Bullpen Bar along the concourse in right center field with entertainment from DJ Just Drew
For more information and to purchase tickets Round Rock Express Independence Day Celebration | Express (milb.com)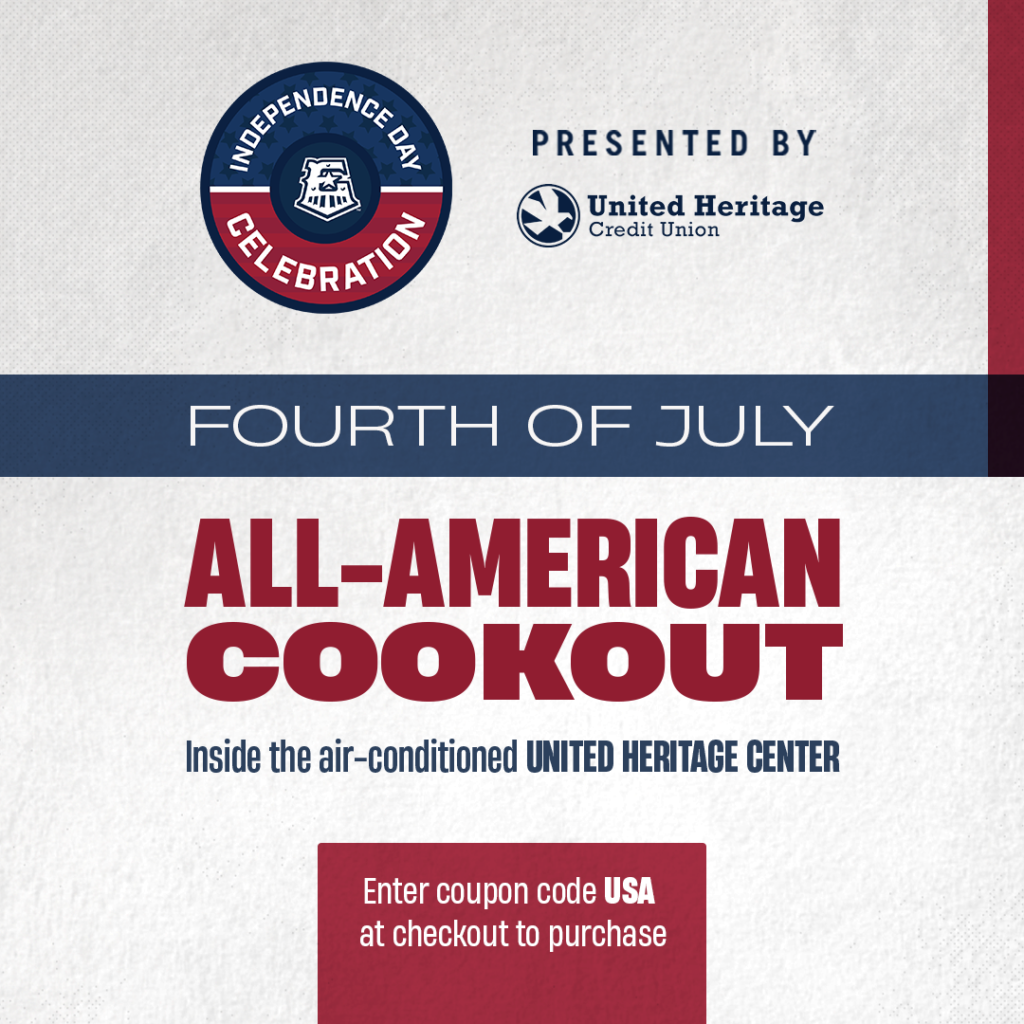 Add a classic Fourth of July meal in the air-conditioned United Heritage Center to your ticket purchase! Enter coupon code USA at checkout to unlock access to our All-American Cookout for an additional $20 per person pre-sale price, available with select ticket types only. Chow down on hamburgers and hot dogs with all the fixings, chips, cookies plus water, tea and lemonade. Space is limited, so purchase now and be sure to check-in before 6:30 p.m. at the blue Round Rock Express tent outside the air-conditioned United Heritage Center.