Ladies Night at Sweet Love & Sugar Britches | October 22, 2016
Sweet Love and Sugar Britches is hosting a Ladies Night Out on October 22, 2016 from 5:00 – 8:00 pm.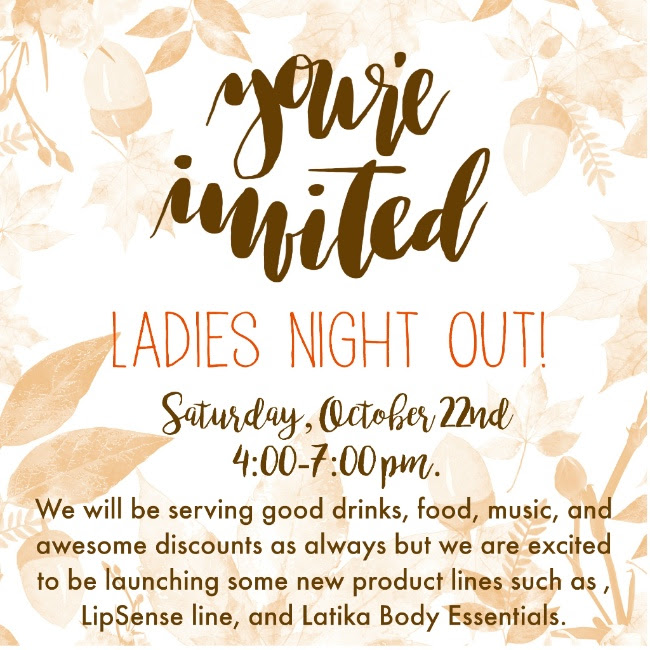 Come join us Saturday, October 22nd from 4:00-7:00 p.m. for some good drinks, appetizers, music, specials and the launching of some very special and exclusive new product lines such as LipSense and Latika Body Essentials!
If you haven't heard about LipSense by now, don't worry, we will give the down low on all the hype. Prepare yourselves to be amazed and quickly obsessed with the liquid lipstick that literally lasts forever! It's amazing!! Did we mention it's amazing?!?
SO many fabulous colors to choose from, there's a perfect shade for everyone — AND it doesn't come off! From eating, drinking, to brushing your teeth, it lasts through it all!
Click here for more information.