Mamma Mia! presented by McNeil High School | January 16-18, 2020
McNeil High School presents Mamma Mia! from January 16-18, 2020 at the Raymond E. Hartfield Performing Arts Center.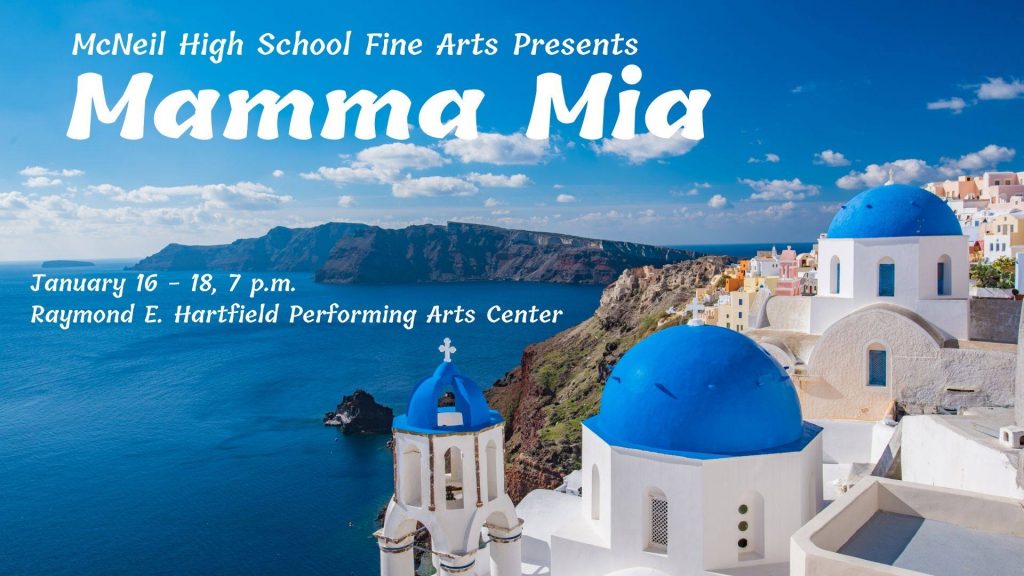 Say "I Do, I Do, I Do, I Do, I Do" to seeing Mamma Mia! Tickets go on sale, Thursday, Dec. 19.
Featuring favorite ABBA songs and set in Greece, Mamma Mia! tells the story of Donna as she prepares for the wedding of her daughter, Sophie. The fun starts when Donna's best friends reunite for the wedding. Unbeknownst to Donna, however, Sophie has also invited Donna's old flames in an attempt to discover her father's identity! Happy chaos, rediscovered love, and a few minor inconveniences all lead to a celebration only ABBA can inspire.
Admission: Adults $15, Students & over 65 $10
Publisher rating: PG-13.
Find out more.