Monstrous Spring Break at Monster Mini Golf!
In addition to being the new owner and editor of Round the Rock, I am the proud owner of Monster Mini Golf and Laser Tag, right here in Round Rock. In September we will be celebrating our 5 year anniversary and it's been a complete joy to be a part of this community and have so much fun with y'all!
My family opened Monster Mini Golf Round Rock, inspired in part by our oldest son. Nate has autism and so new places have always been a bit tough at first. But the kid loves Mini-Golf. So every new place we go to we look for a Mini-Golf place to break the ice. When we moved to Round Rock, we didn't find a Mini-Golf place in town. Since Round Rock is so family-focused, we thought adding a Mini-Golf place would be a great fit, in addition to being a place where our son could learn job skills and have a safe future workplace to call his own.
Since our opening, y'all have voted us Best New Business in 2017 and Best Birthday Party Venue every year since. We absolutely love helping make your family smile and creating lasting memories!
We hope you join us this Spring Break, we would love to see y'all!
Come Spend Spring Break Monster Style!
With extended hours and awesome specials, the FUN runs all week long!
Enjoy our Spring Break Combo Deal!
1 Round of Mini-Golf, 1 Play of Laser Tag, 1 Play of Laser Maze and a $10 Arcade Card for only $25 per person!
In addition to the Spring Break Combo, on 3/14, in celebration of Pi Day, every Combo Purchase receives 314 tickets!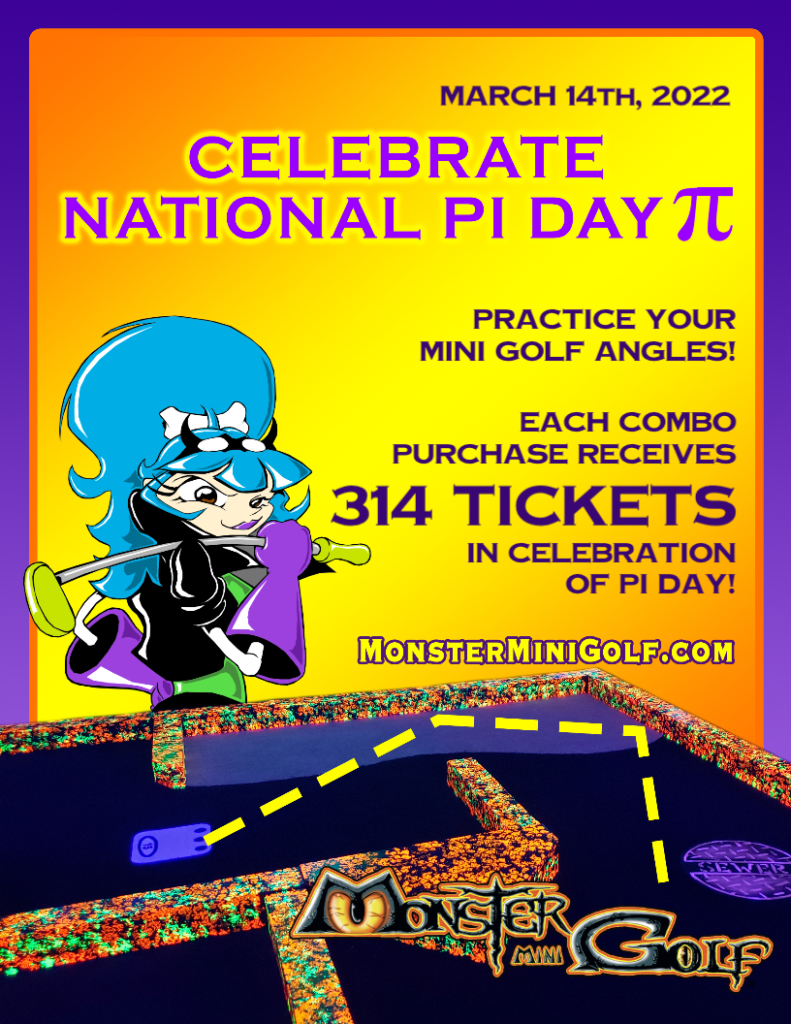 On 3/17 wear Green and play Mini-Golf for Only $10!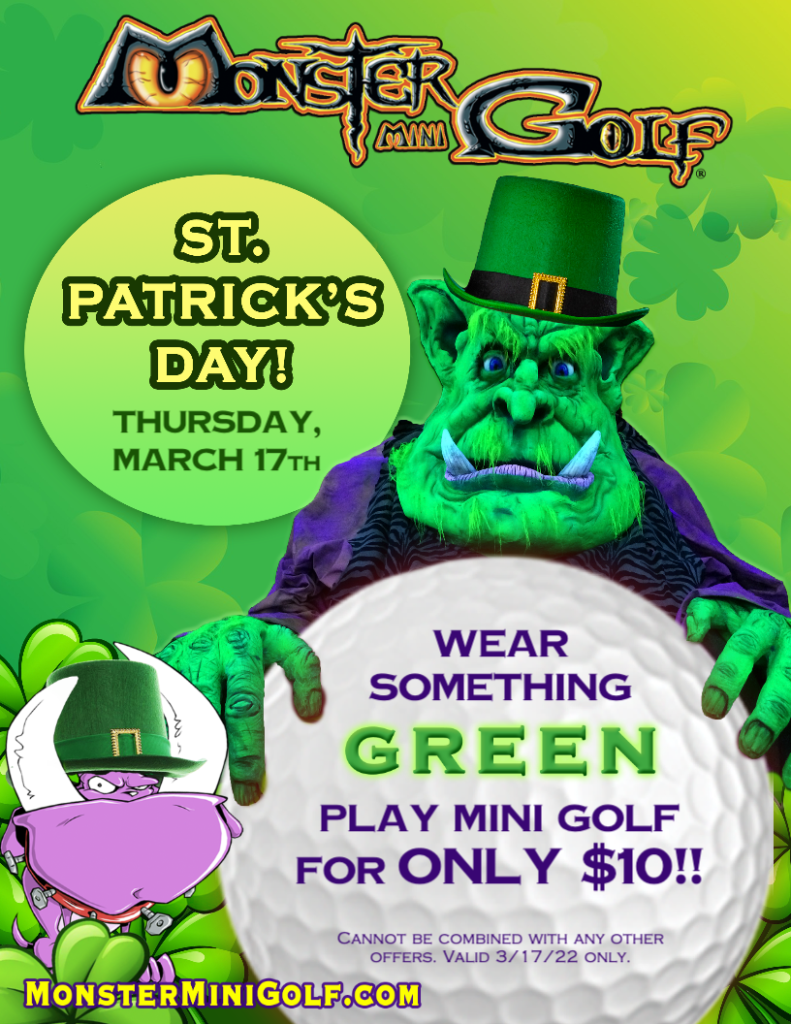 We hope to see y'all soon! Have an AMAZING Spring Break, everyone!
For more information on Monster Mini Golf Round Rock, check out our website!