Pinthouse Pizza Opens in Round Rock
The much anticipated Pinthouse Pizza Round Rock opens it's doors to the public on Tuesday, February 5, 2019.  Located at 2800 Hoppe Trail in North Round Rock, this location will serve pizza and over 40+ Craft Beers, including several of their own.
According to their website:
Pinthouse Pizza was founded by six guys who share a passion for craft beer and good food. We love Austin, and we are excited to help contribute to the energy and originality that make Austin a vibrant community. Our goal is to serve award-winning beer and hand-crafted pizza in a warm and casual setting.
We can't wait to try this pizza – check out this one – their "Off the Map Pie" of the month: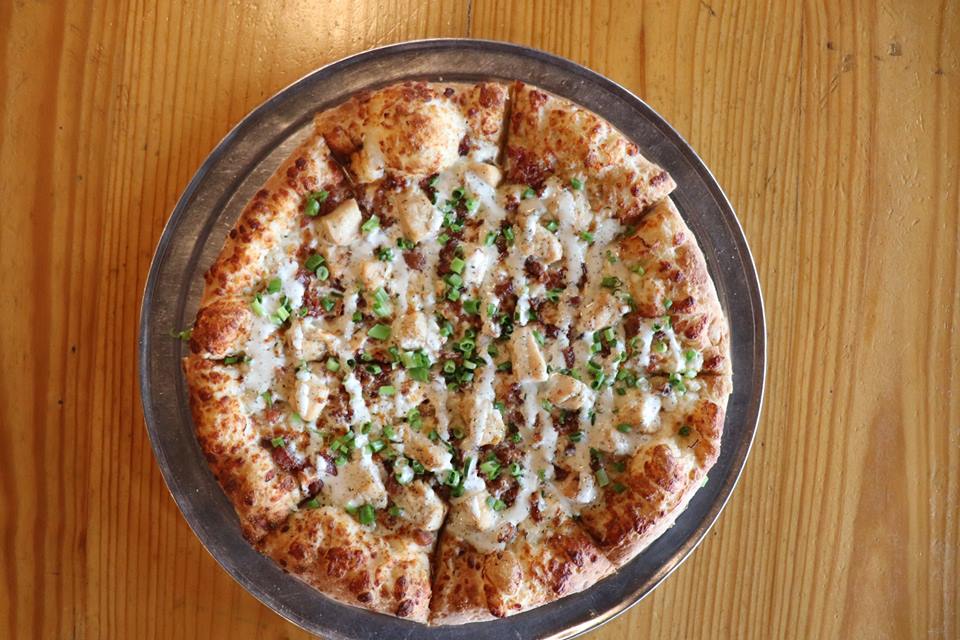 Our "Off The Map Pie" for February is the Texas Chicken Ranch pizza! This pie starts with a crème fraîche base and is topped with our special house cheese blend, savory chicken, crispy bacon, green onions, herbs, and it's finished with a ranch dressing swirl!
And check out this amazing photo that Rock Studios did:
Watch their Facebook Page for more details on Beer Release parties and more info about the new location.
Pinthouse Pizza – Round Rock
2800 Hoppe Trail
512-717-0869
www.pinthousepizza.com/round-rock