Round Rock After School Activities Guide
Looking for Round Rock After School Activities? Our Directory has many great options for after school including Dance, Sports, Music, Academic, & more! Take a look:
Round Rock After School Activities Guide: ACADEMIC
---
Begin your Path to A+ Math this school year with our two Mathnasium centers. We enrich K-Calculus math learning through customized learning programs both in-center and virtually. Programs and private tutoring options are available. Homework and test prep are supported. Our A+ teams look forward to meeting your family soon!
Locations: Round Rock – 4500 E. Palm Valley Blvd, Ste 130, Round Rock, TX 78665
Georgetown – 1821 Westinghouse Rd, Ste 1140, Georgetown, TX 78626
Contact: 512.246.6284 (East Round Rock) | 512.763.7587 (Georgetown)
Web: mathnasium.com/eastroundrock | mathnasium.com/georgetown
---
We offer Camps, Classes, Workshops, Training, After School, Weekend, Private Tutoring, Kid Events, Adult Vocals, Editing, Music Composition, Intro to Drones, Robotics, and sooooo much more. Feel free to explore the website and looking forward to seeing you or your child in one of our many programs!

Location: 12 Lake Dr, Round Rock TX 78665
Contact: 512-740-3024
Web: www.esteamlearninglabs.com
---
Round Rock After School Activities Guide: ARTS & PERFORMANCE

Mini Masters Art Studio focuses on teaching Process Art through a variety of subjects and media. We utilize the benefits of creativity in order to enhance the complete development of each student. We believe that everyone, regardless of age, has creative ability and that it's never too late to unlock it! Our curricula meet the Common Core and National Core Arts Standards making us the ideal choice in supplementing your child's Arts education.
Location: 302 W. Main Street, Suite 201, Round Rock, TX 78664
Contact: 512-456-8672
Web: www.minimastersstudio.com
---
The Dance Gallery is a family friendly dance studio that provides a comprehensive dance education for all ages. We offer classes in ballet, tap, jazz, hip hop, lyrical and contemporary. For our younger dancers, we offer children's combination classes, creative movement and "Boogie Babies", a "parent and me" class.
The Dance Gallery is also home to our Kinetic Arts Dance Company, a pre-professional/competitive dance company for students looking for a higher level of training.
Location: 1135 Satellite View, Round Rock, TX 78665
Contact: 512-218-0084
Web: www.dancegalleryonline.com
---

Cordovan Art School, founded in 2009 by award-winning artist, John Howell, and has grown to include 5 local studios. Our motto is "We Create Artists". Our studios are filled with art classes for kids, teens and adults, including many first time artists. Teachers are professional artists who are passionate about art, care about their students. Cordovan Pottery Parlors are walk-in pottery painting studios, where families and friends can enjoy creating together.
Locations: Round Rock: 3810 Gattis School Road #108, Round Rock, TX 78664
Cedar Park: 200 Buttercup Creek, Suite #122, Cedar Park, TX 78613
NW Austin: 8108 Mesa Drive, Suite B-102, Austin, TX 78759
Georgetown: 816 S Main St, Georgetown, TX 78626
Lago Vista: 20308 Dawn Drive , Lago Vista, TX 78645
Taylor: 120 West 2nd Street Suite D, Taylor, Texas 76574
Contact: 512-275-4040
Web: https://cordovanartschool.com/
---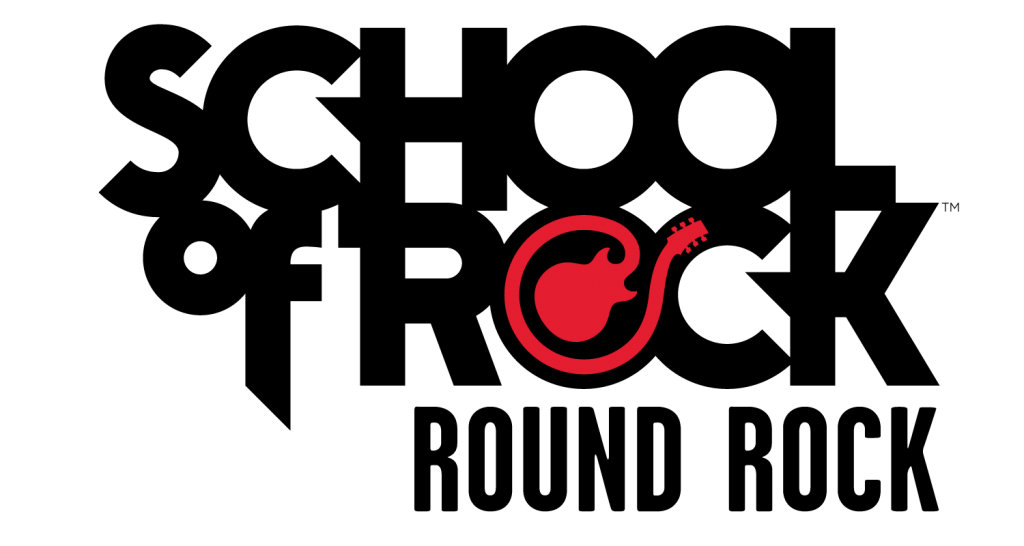 Twenty years of experience and hundreds of thousands of students have taught us that playing music with others results in stronger proficiency compared to conventional music education. Working toward and experiencing live performance is the core of our curriculum. Our students grow as individuals by taking the stage with others. While our students work with bandmates, they learn broader life skills like collaboration, compromise and courage.
Location: 4500 E. Palm Valley, Ste 136 Round Rock, Texas 78665
Contact: 512-246-7625 [email protected]
Web:www.schoolofrock.com/roundrock
---
The Childbloom® Guitar Program, for kids age 5 and up, provides students with a comprehensive introduction into the world of music though the guitar. Our affordable program offers both online teaching and studio teaching in three Round Rock & Austin locations. The Childbloom Program provides national contests, exclusive online practice resources, a proven curriculum & a monthly parent newsletter. All students learn a high-skill technique and music literacy with our innovative curriculum. Childbloom will bring out the best in your child!
Location: 200 A Northwest Dr. Round Rock 78664
Contact: 5124528765
Web: www.austin.childbloom.com
---
Round Rock After School Activities Guide: SPORTS

Forest Creek is an 18 hole golf club, complete with a state of the art LED lit practice facility and full service food and beverage service. We specialize in Player Development and Junior Golf programming.
Location: 99 Twin Ridge Parkway, Round Rock, TX 78664
Contact: 512-388-2874
Web: www.forestcreek.com
---
We have been providing professional coaching to players of all ages and skill levels for over 20 years through Select Teams, Train & Play, Shot Doc and Hall of Fame Training Camps, and private training. Players from all over the Hill Country unite through Magic Basketball. We strive to build a positive basketball community for everyone in our club and attending our tournaments and leagues. We provide the safest experience possible during this time.
Location: Grisham MS and Austin Sports Center North
Contact: 512-791-9464
Web: Magicbasketballclub.com
---
Round Rock After School Activities Guide: TECHNOLOGY

Learn a new programming language. Develop a video game. Build a website. Produce a video project. Through exciting projects in computer programming and video game development, students learn forward-thinking computer science and problem-solving skills.
Location: Live Oak Unitarian Universalist Church
3315 El Salido Pkwy, Cedar Park, TX 78613
Contact: (361)360-1345
Web: https://futuresetcamp.com
---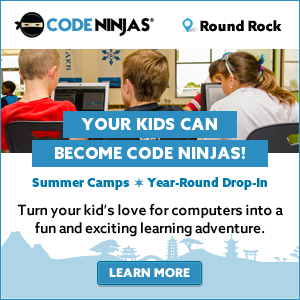 Code Ninjas Round Rock is a coding center for kids ages 7-14. With over 280 locations opening in 32 states, we are the largest coding school in the US. Build video games, learn to code, have a blast! In our year-round Drop-In program, kids go from white to black belt & learn to build & publish games in the app store! Our engaging Summer Camps include Game Builder's Club, Beginning JavaScript, Minecraft Create, Code Drones & Roblox Create. We also offer Parent's Night Out & Birthday Parties. Contact us today to book a Free 30 minute Game-Building Session & Tour!

Location: 4500 E Palm Valley Blvd, Suite 104, Round Rock, TX 78665
Contact: 512-710-7864 | [email protected]
Web: https://www.codeninjas.com/locations/tx-round-rock-ryans-crossing/
---
Disclosure: This is a sponsored directory. If you would like to be a part of the Round Rock After School Activities Directory, please email [email protected]
Check out our other directories:
Preschool & After School Care Directory