STEM Seminar at Mathnasium Round Rock | March 18, 2016
Mathnasium at Round Rock is hosting a STEM Seminar in Electrical Engineering (An Introduction to Boolean Logic) on Friday, March 18, 2016 from 12:00 – 2:30 pm.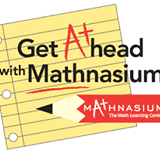 We at Mathnasium are excited about math, but broadly STEM fields , want to share with students in a free seminar , a peek into future.  We will present Science, Technology , Engineering and Math seminars, periodically, during holidays and other times when kids get break from school.
This month, we have chosen to do a seminar in Electrical engineering , introduction to Boolean logic., this is very closely connected to Math. Students in grades 6th to 12 may attend. if your child is deeply in Love with Math and engineering and can't wait to learn, please register, we will consider for 4th and 5th graders too.
We have water fountains, you may send drink, but no food allowed.
The seminar is going to be conducted by a practicing Electrical engineer with 20+ years of experience and Masters degree in Electrical engineering. So, expect quality.
Students need not bring anything, except their curious and receptive minds. The seminar is mainly lecture, but some hands on practice may be included.
Get your students excited about engineering or technology, where there are bright careers waiting.
Attendance is limited to 10 students, This event is hosted at Mathnasium of Round Rock, but Mathnasium does not take any responsibility nor obliged in anyway. This is an enrichment lecture, can not be used for credit.
Web Registration is mandatory to attend. Phone calls are discouraged.
Friday, March 18
at 12 PM – 2:30 PM
Mathnasium of Round Rock
1401 S I-35, Ste 200
Round Rock, Texas 78664