Tet Festival Austin 2015 – February 7, 2015
The Vietnamese American Community of Austin presents the Tet Festival Austin 2015 from 10 a.m. to 5 p.m. Saturday, February 7, 2015 at Cedar Ridge High School.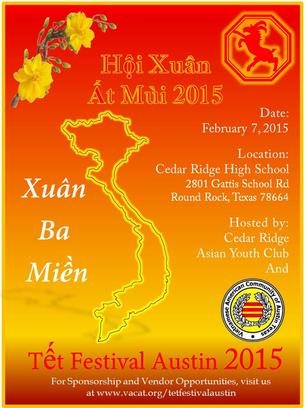 The festival welcomes the New Year with a celebration of Vietnamese culture that includes food and entertainment. The event features many local artists.
For information, call 512-481-2548 or click here.