Unique Ways To Get Chocolate Chip Cookies in Round Rock
National Chocolate Chip Cookie Day is May 15. Now this is a made-up holiday I can get behind! We went on a mini chocolate chip cookies tour of Round Rock and this is what we found.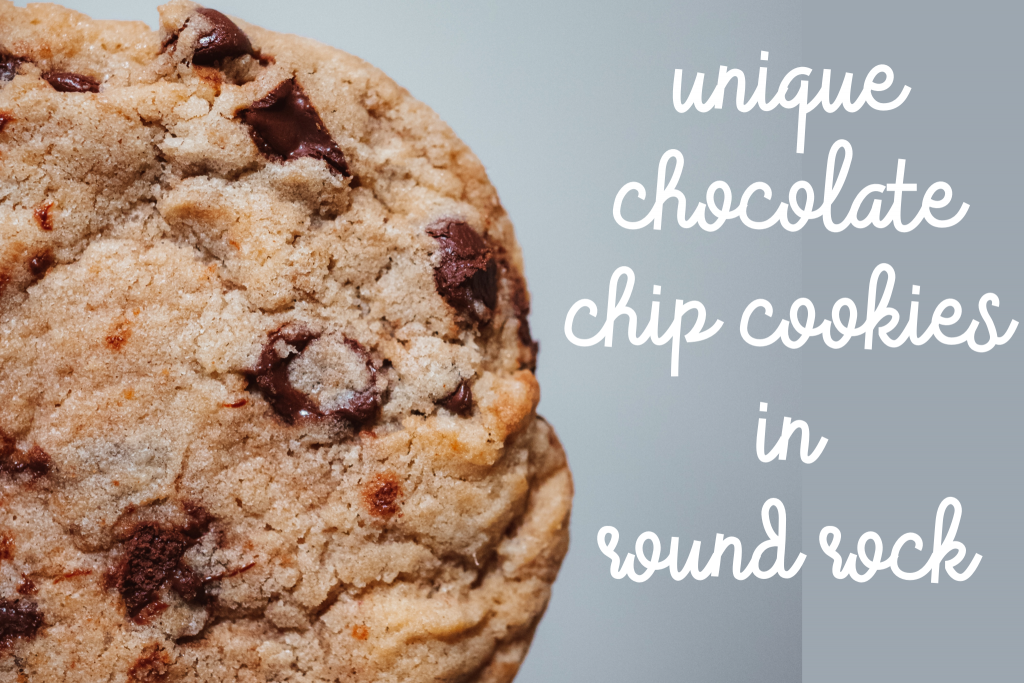 Where to find chocolate chip cookies in Round Rock
Best Cookie Delivery/ Cookie Gifts: Tiff's Treats
When you think cookies, Tiff's Treats is most likely the first place that comes to mind. They are reliably delicious and make a great gift (end of the school year teacher's presents for example)! They will even warm up the cookie for you if you go in store to buy one. 117 Louis Henna Blvd #130a, Round Rock.
Best Cookie Cakes: Great American Cookies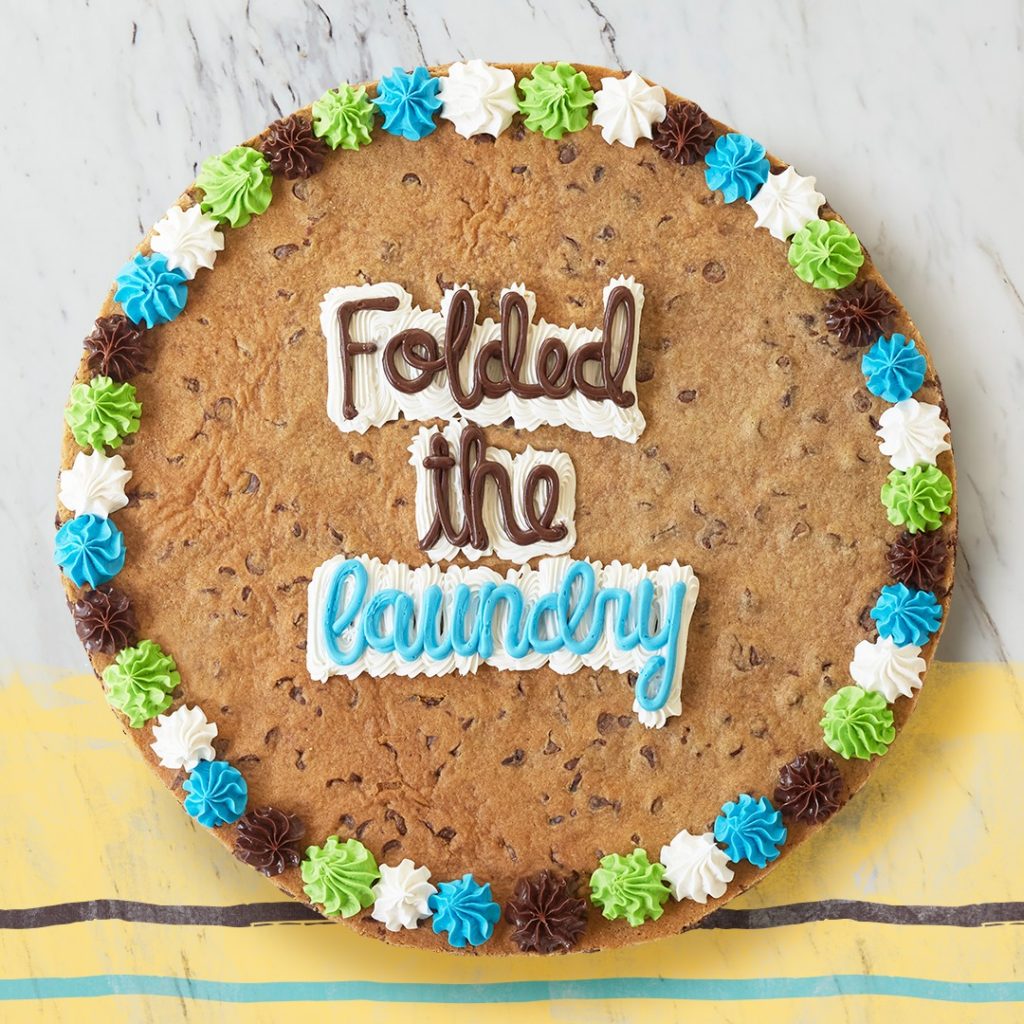 Who hasn't walked by a Great American Cookies store-front and not wished for one of their giant cookie cakes at some point? Whether you're celebrating a birthday, Father's Day, a graduation, or even, you know, just finishing the laundry, these giant cookie cakes will brighten anyone's day. Located up at the Round Rock Premium Outlets, you can find these classic chocolate chip cookies. 4401 N Interstate Hwy 35 Space 877, Round Rock.
Best Pizookie: Bj's Restaurant
Cookies, but cooked like pizza. That's what BJ's Restaurant's "pizookies" are all about. They come out warm and gooey and are topped with ice cream. No better cookie dessert exists! 4201 S IH 35 Frontage Rd, Round Rock.
Best Gluten Free: Pie Jacked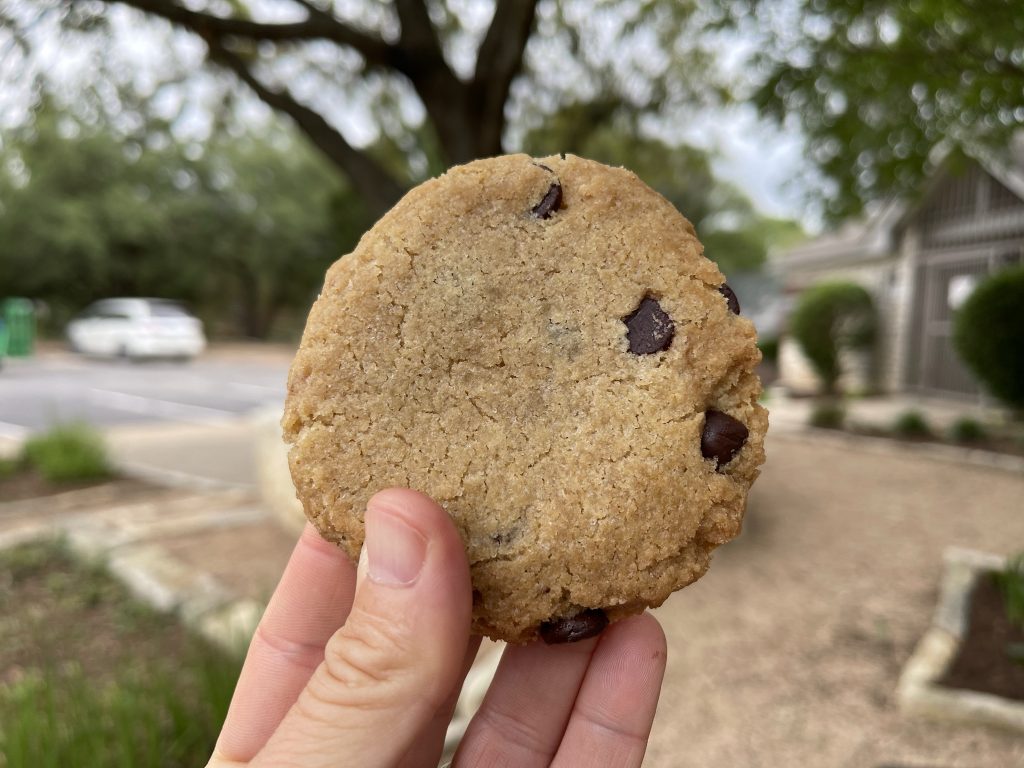 Pie Jacked is the one of the only gluten-free options we found in Round Rock (BJ's also has a gluten-free pizookie). You have to order their chocolate chip cookies ahead of time on their website, as they bake them fresh and made to order. You also have to order a minimum of 6 cookies, so find a gluten-free buddy to share these with. Or don't and eat them all yourself. We won't judge. 1105 S Mays St, Round Rock.
Best Ice Cream Sandwich: Greenhouse Craft Food
Vanilla ice cream sandwiched between two homemade chocolate chip cookies is the best way to end your meal at Greenhouse Craft Food! 1400 E Old Settlers Blvd #110, Round Rock.
Best plain old chocolate chip cookie: Corner Bakery Cafe
We really loved the chocolate chip cookie from Corner Bakery Cafe. It was the winner for my 3 year old out of all the cookies we tried! Their chocolate chip cookie is soft, full of chips, and not greasy like some can be. It was also huge and held together well (not too crumbly). 110 N Interstate Hwy 35 Suite 180, Round Rock.
More chocolate chip cookies in Round Rock
Lamppost Coffee
Pj's Coffee
Sanford Sourdough Bakery
Paige's Bakehouse
Don't miss these other sweet articles: