Williamson County Symphony Orchestra Outdoor Concert
War is horrible.  Yet heroic deeds and actions occur in war.  Composers, years after a war, create music that paints the scenes and action in the tragedy and triumph.  The Orchestra for this concert will be playing great music that has arisen out of the many conflicts America and the world has gone through.
"GREAT MUSIC ARISING OUT OF WAR"
The Planets – Mars by Gustaf Holst – war in antiquity.
The Last of the Mohicans by Trevor Jones & Randy Edelman – French & Indian War – 1756-1763
Victory at Sea by Richard Rogers & Robert Russell Bennett – World War II – 1937-1945
Gettysburg by Conor Brace – American Civil War – 1861-1865
Lawrence of Arabia by Maurice Jarre – World War I – 1914-1918
1812 Overture by Pjotr IljistchTschaikowsky – Napoleonic Wars – 1800-1814
DAY/TIME
May 21st 7:30 pm – 8:50 pm
LOCATION
Old Settler's Park Lake Pavilion
1001 Harrell Pkwy, Round Rock, TX 78665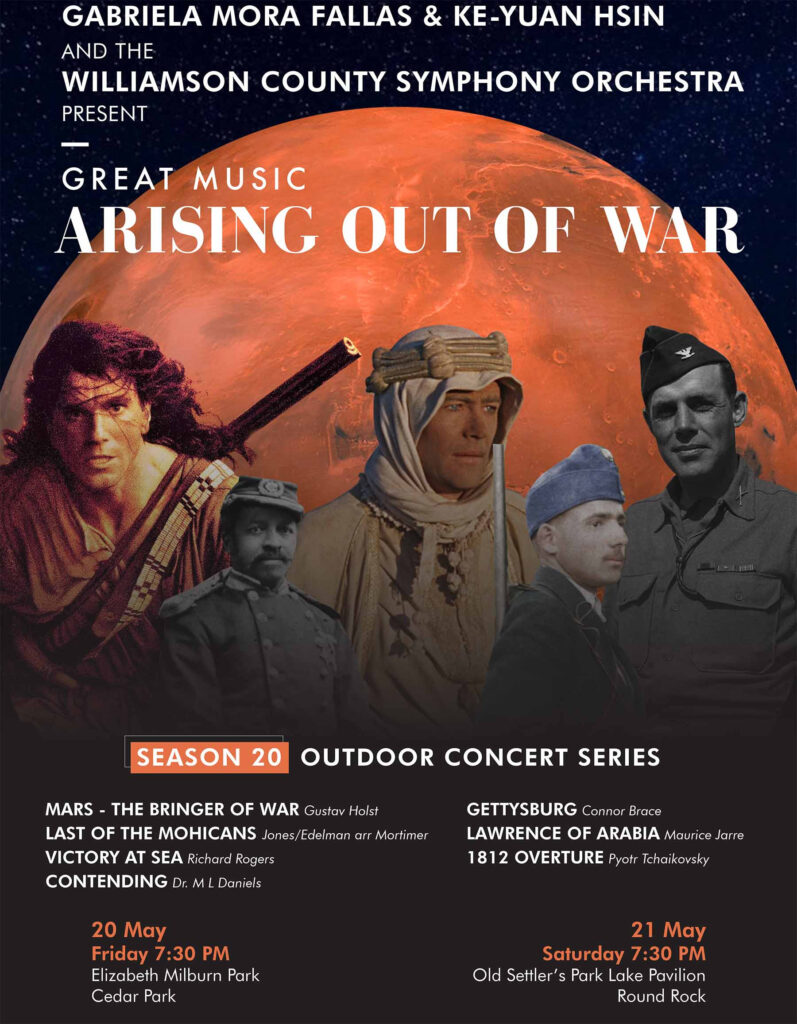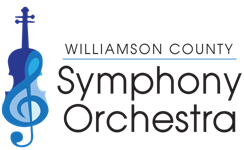 Copy and image courtesy of the Williamson County Symphony Orchestra