Round Rock Express Concert Series | 2017 Season
The Round Rock Express Concert Series has been announced for the 2017 season and it's awesome!! Get ready for some fun concerts to hit the stage at the end of select ball games!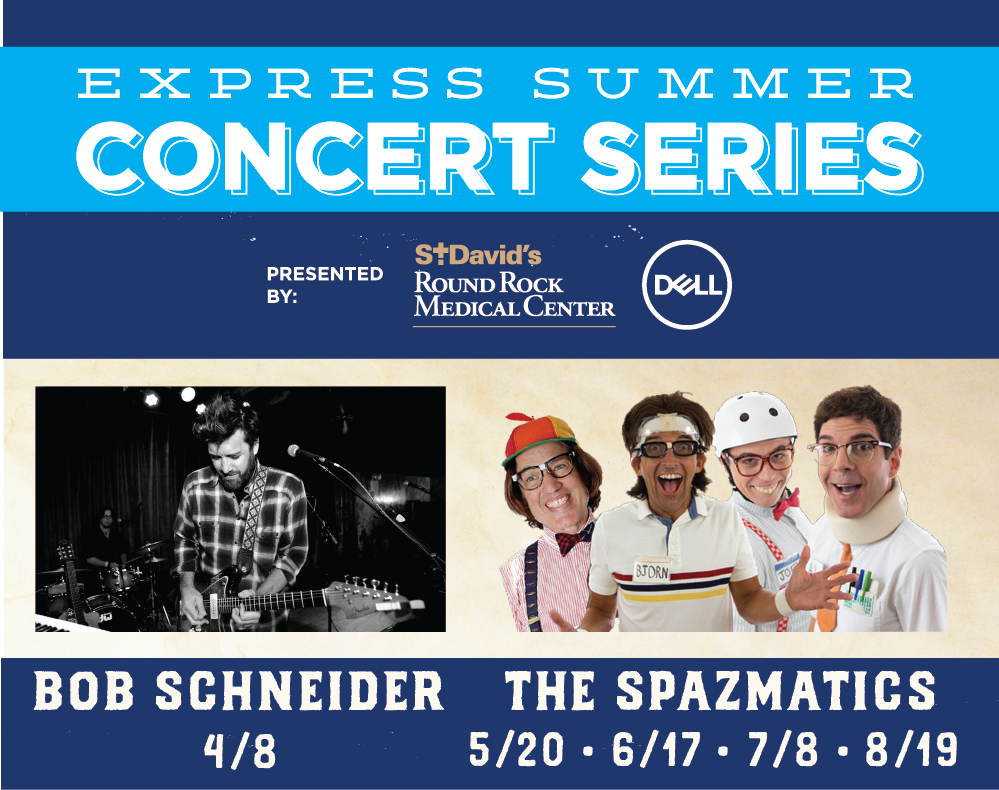 The St. David's Postgame Concert Series presented by Dell brings another loaded lineup to the ballpark for a fun year of live music as the full concert schedule was announced.
Bob Schneider
Austin legend Bob Schneider leads things off on Saturday, April 8 after the Express host the Nashville Sounds (Oakland Athletics affiliate) as part of Opening Weekend. 2017 marks Schneider's seventh annual appearance in the St. David's Postgame Concert Series presented by Dell. The local musician has written over 2,000 songs during a prolific 25-year music career. The six-time Austin Music Award winner for Musician of the Year has released 30 albums, including three that have appeared on the Billboard 200 list.
The Spazmatics
Also back in 2017 are The Spazmatics and their ultimate new wave 80s show. After blowing away crowds last season, The Spazmatics will headline four different shows at the ballpark this summer. The group will first take the stage on Saturday, May 20 before returning on Saturday, June 17. The Spazmatics will take the stage once again on Saturday, July 8 before a series finale after 80s Night on Saturday, August 19.
Each concert will be held on the centerfield stage immediately following the game and fans will be invited down on the field to enjoy the show. The concerts are included with the price of a game ticket.
Here's More Round Rock Express Articles You May Enjoy:
Round Rock Express Theme Nights
Round Rock Express Concert Series
9 Reasons to Join the Round Rock Express Kids Club
Round Rock Express Kids Activities
Round Rock Express 2017 Giveaways