Adulting 101 Series For Teens: Writing a Winning College Essay (ages 12-18) | April 9, 2019
The Round Rock Public Library is hosting a new series designed to help teens develop life skills and knowledge to survive adulthood.  They will have presenters on many topics the first Tuesday of every month from 6:30 – 7:30 pm from September-December.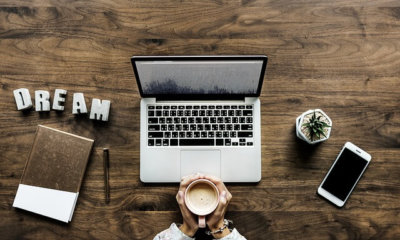 Welcome to Adulting 101 for Teens, a series of programs to help teens develop life skills to transition to adulthood. Our final presentation in the Winter/Spring series will teach teens how to approach college essays and is on Tuesday April 9th at 6:30 pm in meeting room A.
Ever wonder what it takes to write a compelling, effective college essay that will make you stand out in the college admissions process? Many great kids write average (even bad) college essays–essays about "Volunteering changed my life" or "how my trip to Europe broadened my cultural horizons." Better tales are there for the writing.
In this seminar, Collegewise Counselor, Liz Pack, will address what admissions officers really look for in great college essays and offer suggestions for finding and sharing your best stories. You won't want to miss it!
Liz Pack's Bio:
After graduating from the University of North Carolina at Chapel Hill, Liz worked in the UNC Office of Undergraduate Admissions as an admissions counselor and fell in love with information sessions and providing advice about the college process. Looking for more experience in higher education, she traveled to UT Austin to complete her master's degree in education and spent time as an admissions counselor in UT's Office of Admissions.
Though she's located in Austin, Liz is not just a UT Austin expert. While Collegewise Austin students are accepted at UT at five times the national admit rate, they also receive acceptances from universities all over the country! Our students have recently been admitted to the University of Virginia, Barnard, NYU, Rice, and Texas A&M.
For more information please contact Jane Dance, 512.218.7012.
See you in meeting room A!