Round Rock Express Opening Weekend Events | April 9-15, 2019
The Round Rock Express have an exciting Opening Weekend planned. Opening Day is Tuesday, April 9 – game starts at 6:00 pm and ends with fireworks! The Express have fun events planned all week – check them out!
Winning Wednesday is back on April 10, 2019. Games starts at 7:05 pm!
Thirsty Thursday returns on April 11, 2019. Games starts at 7:05 pm!
We love our Friday Fireworks shows!! They're back on April 12th. Game starts at 7:05 pm!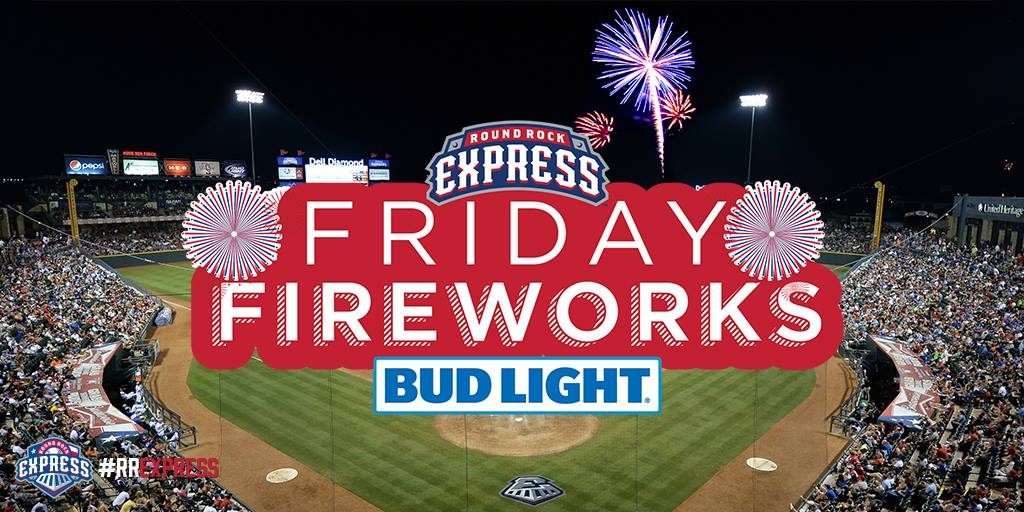 On Saturday, April 13th stick around after the game for the Shinyribs concert on April 13th. Games starts at 6:05 pm!
Sunday, April 14th is Kid's Club Day starting at 1:05 pm! All members get to swim in the pool! Learn more about joining the Round Rock Express Kids Club here!
Monday, April 15th is Education Day at Dell Diamond on April 15th. Game starts at 11:35 am.