Anchor Bar Honors Round Rock First Responders Tonight
Join us at Anchor Bar for Monday Night Football on Sept 11th to honor First Responders from Round Rock.
The Austin Area Anchor Bar Bills Backers group will be hosting an event to honor Round Rock First Responders. There will be a member of the Round Rock Police Department and Round Rock Fire Department in the building with us. The Bills Backers group will be hosting a raffle to benefit the Police and Fire associations. This is a great way to give back to those to help protect us.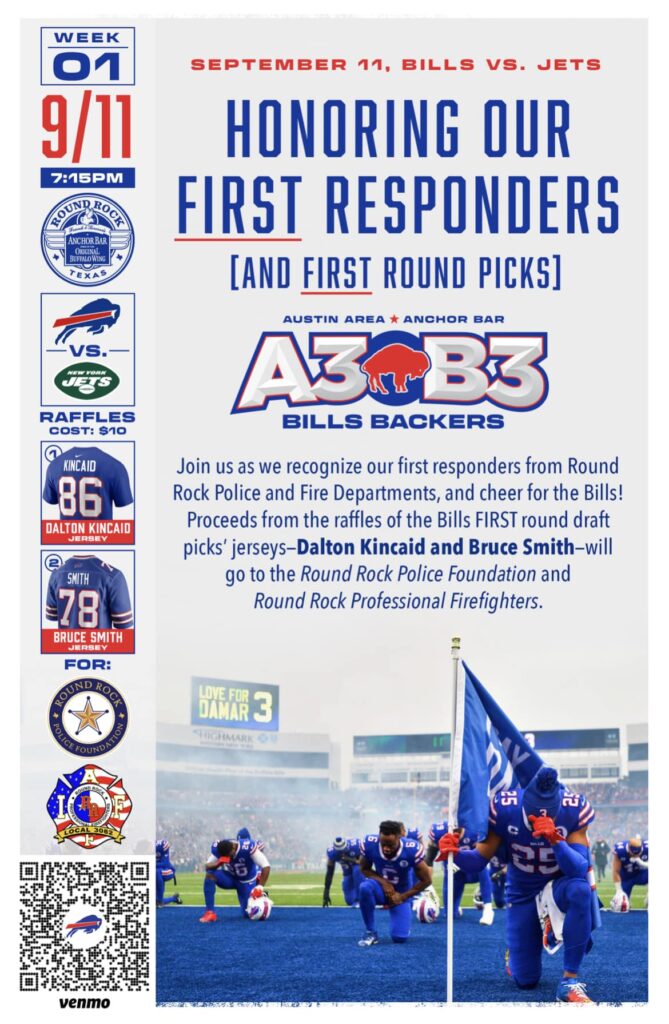 Copy and image courtesy of Anchor Bar – Round Rock