Saint Arnold Beer Dinner at Greenhouse Craft Food | July 22, 2018
Join Greenhouse Craft Food for the return of their monthly Texas craft beer pairing dinner series featuring Saint Arnold Beer and a multi-course dinner prepared by chefs Rob Snow and Todd Engel on Sunday, July 22, 2018 from 6:30 – 9:00 pm. Tickets are $76.95 per person including tax and tip.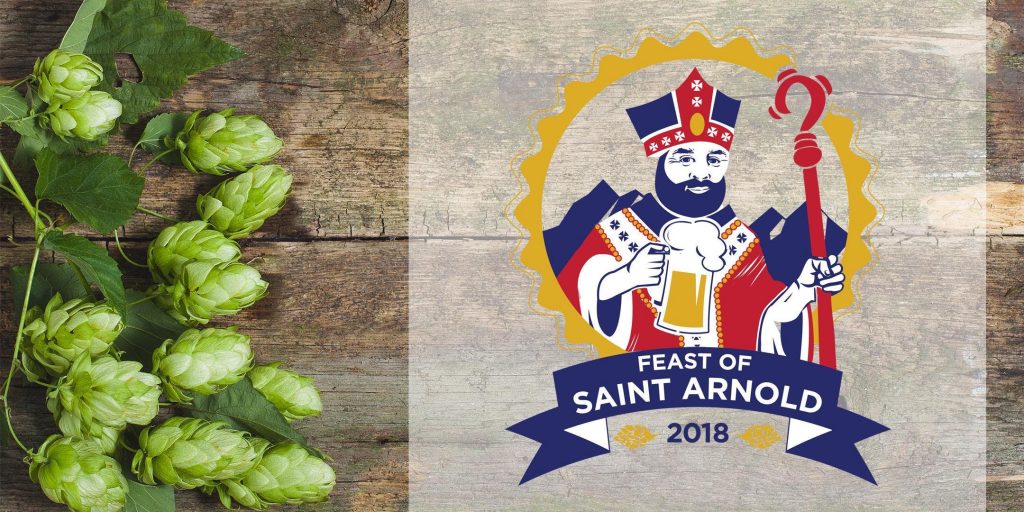 Join us for another epic multi-course beer pairing dinner prepared by chefs Rob Snow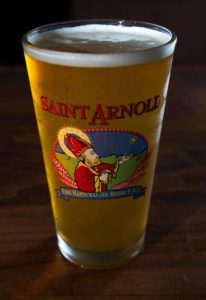 and Todd Engel at Greenhouse Craft Food on Sunday, July 22, 2018.
Greenhouse Craft Food will host a special five-course beer pairing dinner on Sunday, July 22 that will showcase limited edition selections from Texas' award-winning Saint Arnold Brewing Company. Dubbed, 'The Feast of Saint Arnold', the event will feature an expertly crafted and curated menu created by Greenhouse Craft Food executive chef Rob Snow and chef de cuisine Todd Engel alongside special selections from Saint Arnold's coveted Bishop's Barrel and Divine Reserve series. The just-revealed menu is as follows:
Course One:
Orange Show
(American Blonde Ale) paired with
Shrimp
| cellophane noodle, honey-orange soy dressing, ginger candied sesame seeds, whipped avocado, chile
Course Two:
Divine Reserve #18
(Russian Imperial Stout) paired with
Beef Tenderloin Au Poivre
| blueberry-chile compote, blue cheese, arugula, crispy red onion, smoked paprika-pecan oil
Course Three: Amber Ale paired with Farmer's Cheese Plate | smoked marinated brussels sprouts, grilled heirloom carrots, watermelon, raw radish, pickled okra, malted apricot mustard, goat feta, pistachio goat roll
Course Four:
Pub Crawl

 
(Pale Ale) paired with
Nashville Hot Quail Slider
| baby iceberg, pickled carrots and jalapeno, tarragon buttermilk dressing
Course Five: Bishop's Barrel #21 (Belgian Quadrupel Aged in Bourbon Barrels with Cherries) paired with Chocolate Fig Moon Pie | honey-bourbon mascarpone, tart cherry coulis, spiced rice puffs

Tickets
for the
Feast of Saint Arnold 
beer dinner are $76.95 ($60 plus tax + tip)
per person and seating is limited. For additional details, please visit the Facebook 
event page
. To purchase tickets, please visit 
this location
.