10 Places for Brunch in Round Rock
We found 10 great spots for Brunch in Round Rock….
If you made a New Year's resolution to try new things, check off trying new brunch restaurants in 2018 as one of your big accomplishments! There's something special about this mashup of breakfast and lunch – it's a rare treat so indulgent and relaxing that you don't feel guilty about enjoying a mimosa or bloody mary. The culinary scene in the Round Rock area has really heated up recently. Try something new in 2018 by visiting each of these fantastic restaurants at least once for a relaxing family brunch.
Brunch in Round Rock
Brunch in Round Rock: URBAN: eat.drink
110 South Harris Street | Round Rock, TX 78664 | 512-520-5570
Brunch served Saturday and Sunday 9:00 am-3:00 pm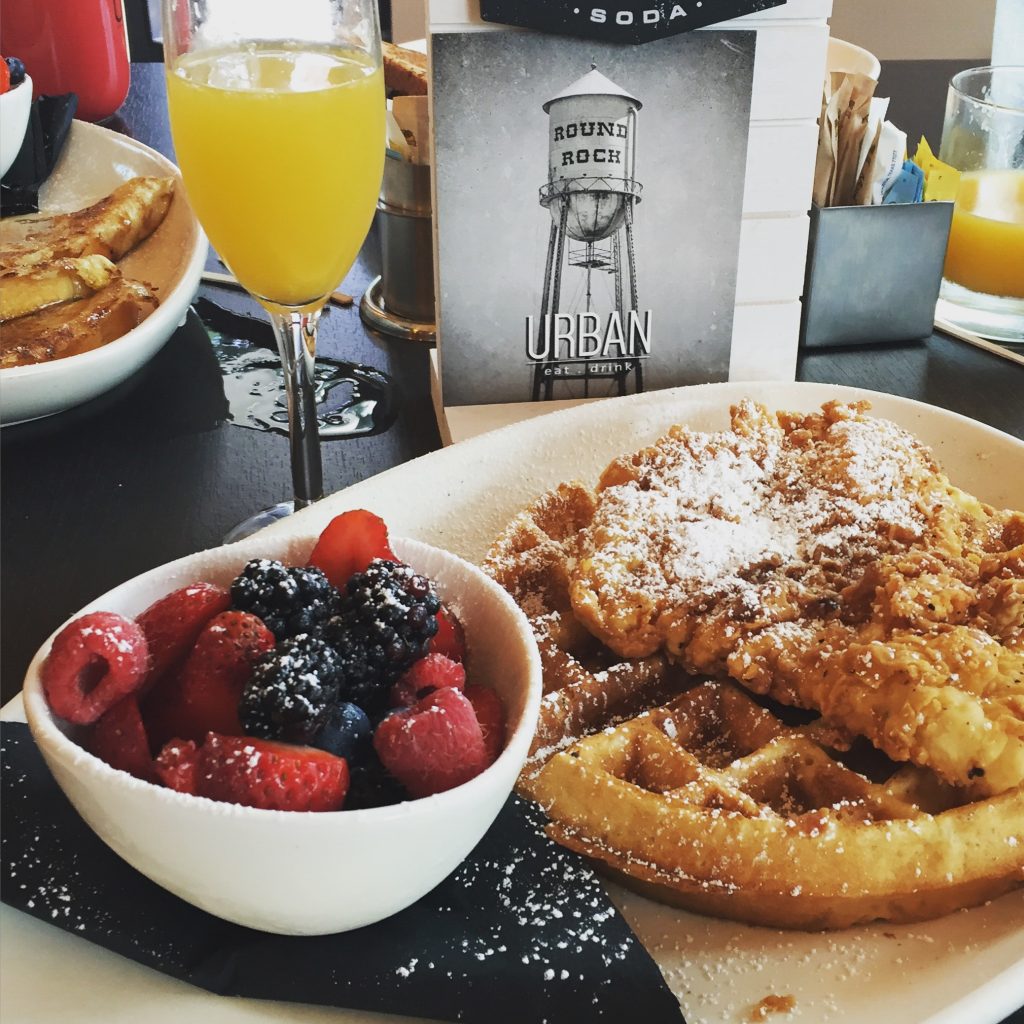 Owner Allison Notgrass renovated a downtown bungalow to bring this gem of a restaurant to the downtown Round Rock area, which has a party space across the street. You'll find local favorites like chicken & waffles, migas, shrimp & grits and more on the brunch menu. Mimosas are available, but the crowd favorite is the bloody mary bar. The younger crowd really likes the selection of uniquely flavored Stubborn Craft Sodas. BRUNCH MENU
Brunch in Round Rock: Greenhouse Local Craft Food
1400 East Old Settlers Boulevard #110 | Round Rock, TX 78664 | 512-366-5567
Brunch served Saturday & Sunday 9:00am-3:00pm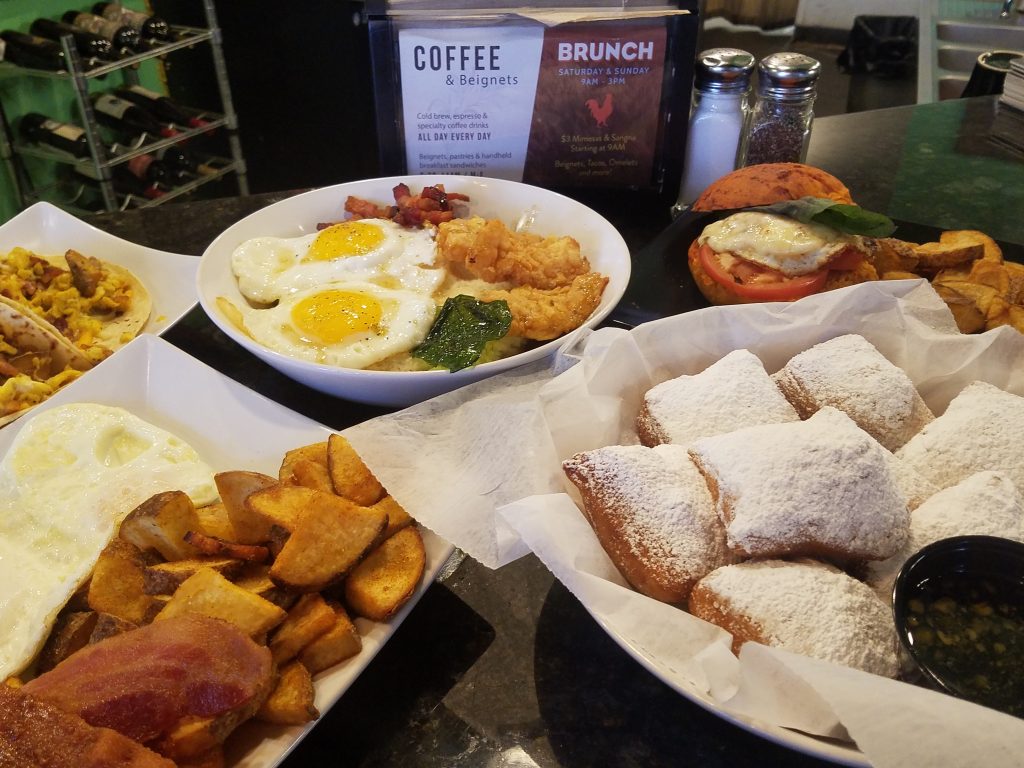 Greenhouse Craft Food is a casual counter-service eatery serving comfort food. Chef and Owner Rob Snow makes fresh, healthy food with local, seasonal ingredients from Texas farmers and ranchers brimming with bold Texas flavors. Favorites on the weekend brunch menu include Rob's Breakfast Sandwich and the Biscuits & Gravy & Eggs. Round it out with a side of Soon To Be Famous Greenhouse Beignets and coffee for the perfect family-friendly relaxing meal. BRUNCH MENU
Brunch in Round Rock: Ajo
121 East Main Street | Round Rock, TX 78664 | 512-992-2335
Brunch served Saturday and Sunday 11:00 am-3:00 pm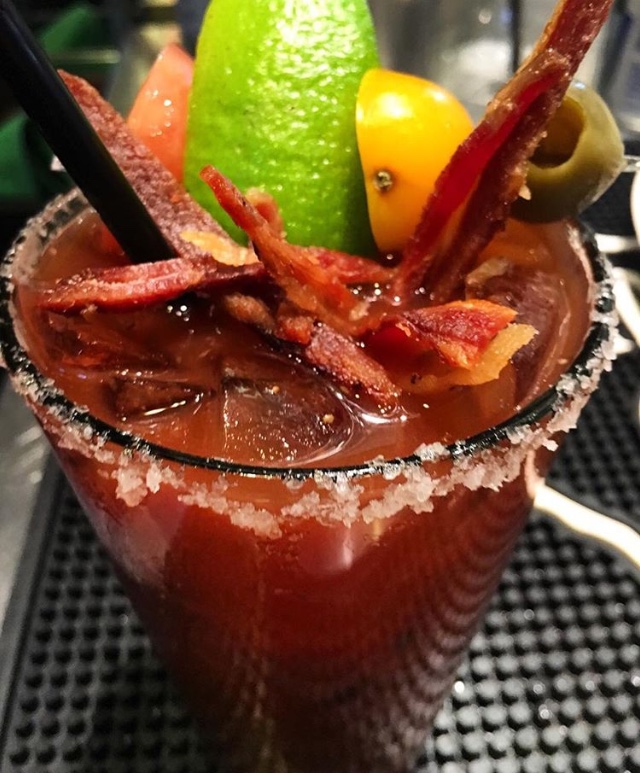 The owners of Ajo, Mary Estrada, and Albert Benitez say they're trying to bring a downtown Austin feel to Round Rock with their family-owned and operated restaurant. They emphasize quality and flavor of fresh farm ingredients. Order brunch from a menu that includes Rabbit Loin, Soft Shell Crab Benedict, Chorizo Hash and the always popular Lobster Mac. The bread pudding served with a dollop of ice cream is already famous around town. It is served in a hot skillet on a platter, made with black cherries, white chocolate, caramel, and topped with a large scoop of ice cream.
Brunch in Round Rock: Fuego Latino Gastro Pub
206 North Mays Street | Round Rock, TX 78664 |  737-202-4270
Brunch served Sunday 9:00 am-2:00 pm
This recent addition to the downtown Round Rock food scene is family-owned by Jorge and Aracely Alcocer. They have three kids and consider the restaurant a dream come true for their family. Chef Jorge has more than 25 years' experience as an executive chef, and he brings it all to his own concept. Sunday brunch is served buffet style, which allows you to get smaller portions of the upscale Latin fusion menu. Vegetarian options, fresh fruits, omelets, oatmeal and more all accompany perfectly brewed Costa Rican coffee and fresh lemonade. SUNDAY BRUNCH
Brunch in Round Rock: The Rock Sports Bar
114 East Main Street | Round Rock, TX 78664 | 512-358-1175
Brunch served Saturday and Sunday 9:00 am-2:00 pm
Ask local diners about The Rock, the first thing you'll hear is that the service can't be beat. Weekend brunch features breakfast burritos, a unique breakfast burger, The Rock Skillet and Chicken and Waffles. There are discounted drinks during brunch, so order a mimosa or bloody mary and enjoy. BRUNCH MENU
Brunch in Round Rock: Jack Allen's Kitchen
2500 Hoppe Trail | Round Rock, TX 78681 | 512- 215-0372
Brunch served Sunday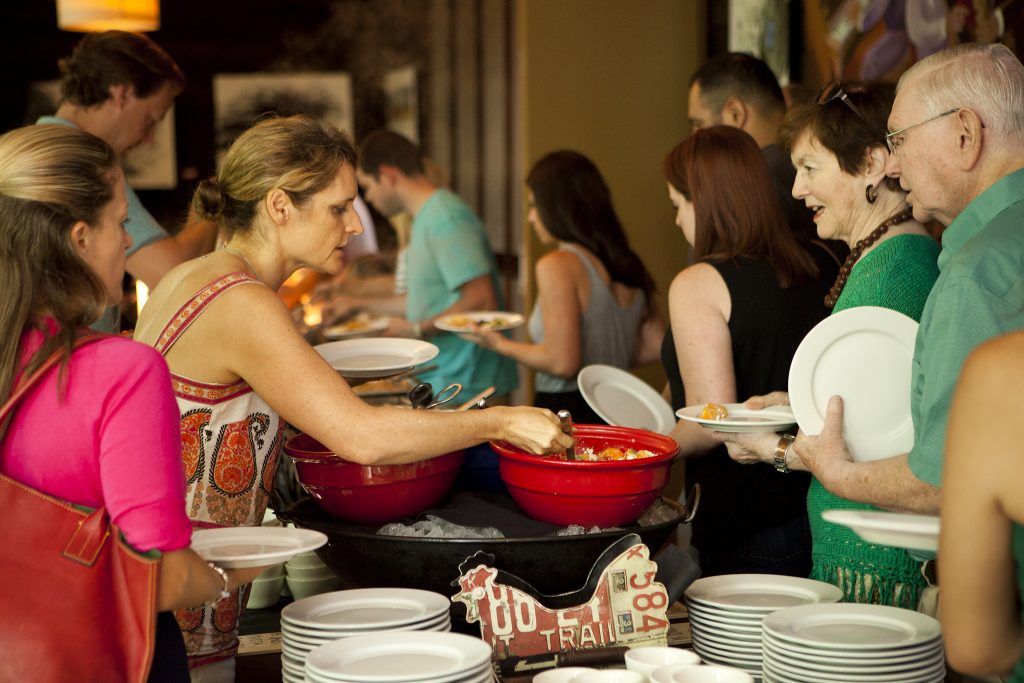 If you could take all of the good parts of Texas restaurants that serve brunch and wrap them up in a single bite, you'd get a taste of what it's like to have brunch at Jack Allen's. The dedication to sourcing food from local farmers and purveyors really shines through in the menu offerings like the JAK's Chicken Fried Pork Tenderloin, Migas, Green Chile Pork & Eggs, and the Fresh Tomato & Basil Pie. You're likely to need reservations for brunch, but it's definitely worth the wait.  BRUNCH MENU
Brunch in Round Rock: Tortuga Flats
3107 South IH-35 | Round Rock, TX 78664 | 512-388-1445
Sunday Brunch 10:00am-4:00pm
This locally owned restaurant serves up Coastal Mexican and Texas-inspired food with locally sourced ingredients. Sit on the patio and enjoy delicious Tacos, Enchiladas, Tortas, and Fajitas, as well as many other exciting options. BRUNCH MENU
Brunch in Round Rock: Kerbey Lane Cafe
2120 North Mays Street | Round Rock, TX 78681 | 512-879-2827
Brunch foods served daily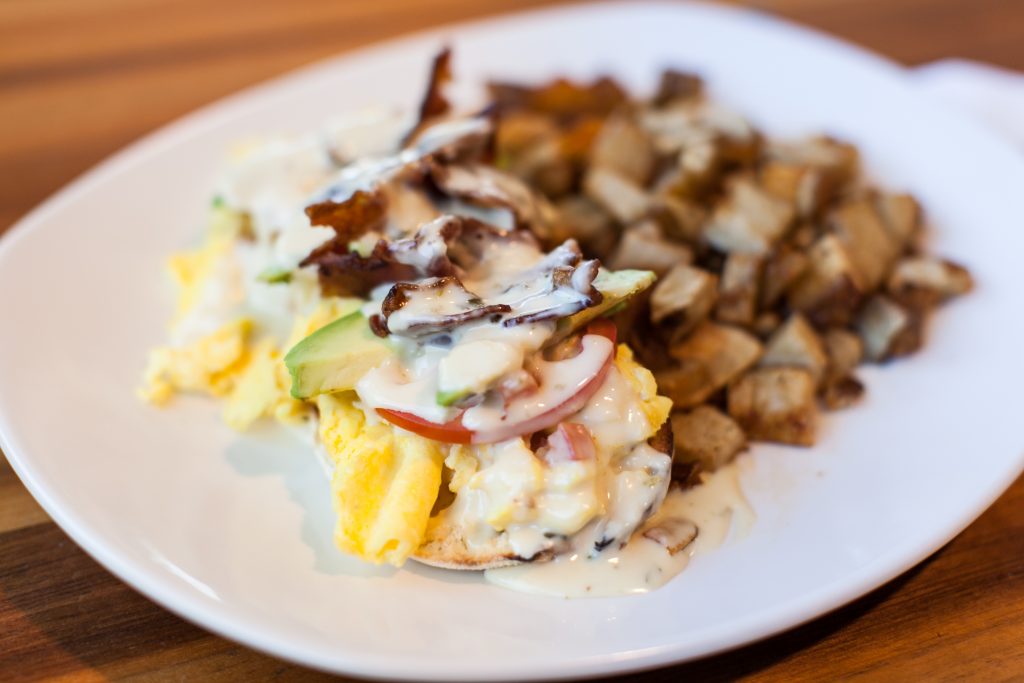 Mason Ayer, the recent winner of the Best CEO award in the Austin Business Journal, carries on the tradition of serving high quality, thoughtful food at this family-owned restaurant chain started by his parents. The success of their operation is determined by the satisfaction of the guests and considering that it's a seven-location Austin icon, they're definitely keeping guests satisfied. Kerbey Lane serves breakfast dishes all day, like the fluffy pancakes with a monthly flavor option to tempt diners, and the uniquely scrambled Texan dish of tortillas, eggs, cheese, and vegetables known as Migas. MENU
Brunch in Round Rock: Cafe Java
2051 Gattis School Rd Round Rock Ste 120, TX 78664 512-238-0700
Brunch foods served daily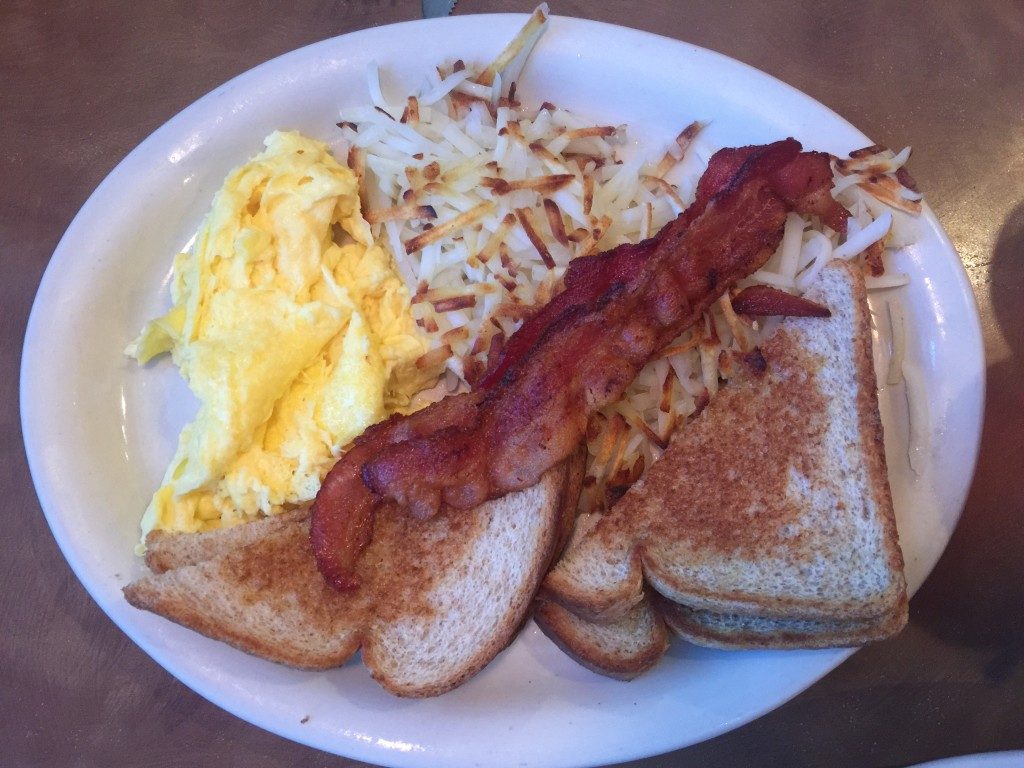 This comfortable, homegrown diner has been voted the number one spot for breakfast repeatedly in the Best of Round Rock poll. They are serious about good coffee and preparing it just the way you like. It's always busy and lively, with displays of local artists on the walls. Cafe Java's breakfast menu is served all day, every day. The large portions of eggs, hash browns, bacon, sausage, and pancakes are out of this world. Get your name on the list early on the weekends, and you'll see for yourself why it's always voted number one in Round Rock.
Brunch in Round Rock: Krack of Dawn Donuts & Cafe'
311 University Boulevard | Round Rock, TX 78665 | 512-992-0376
Brunch foods served daily 5:00am-2:00pm
This little gem is included in the Top Ten because of the excellent southern comfort breakfast that will knock your socks off. Krack of Dawn Donuts' husband and wife team, DonRico Nelson and Shelenia McKnight-Nelson treat every customer with southern hospitality. This veteran-owned family restaurant makes fresh, gourmet donuts daily. Brunch choices include Biscuits and Gravy, Wings and Grits, Shrimp and Grits, Fish and Grits, Pork Chops and Eggs. There's a kids menu for the little ones and more choices available. MENU
Brunch in Round Rock: First Watch
2701 Parker Drive | Round Rock, TX 78681 | 512-250-3447
Brunch foods served daily
A full pot of coffee, complimentary newspaper, and free Wi-Fi start you out right when you hit this new chain offering at La Frontera. They source the finest ingredients possible and focus on fresh tastes for the daytime menu. Brunch features several versions of Hash, Eggs Benedict, and a signature Chickichanga, which is eggs with chicken, chorizo, green chile, cheese, onions, and avocado all rolled into a flour tortilla. BRUNCH MENU
Which of these places for brunch in Round Rock are on your list? 
Other Round Rock Round-Ups You May Be Interested In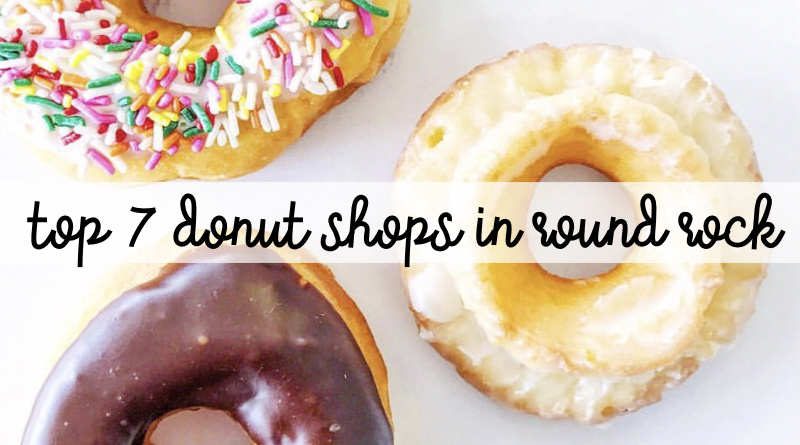 Top Coffee Shops in Round Rock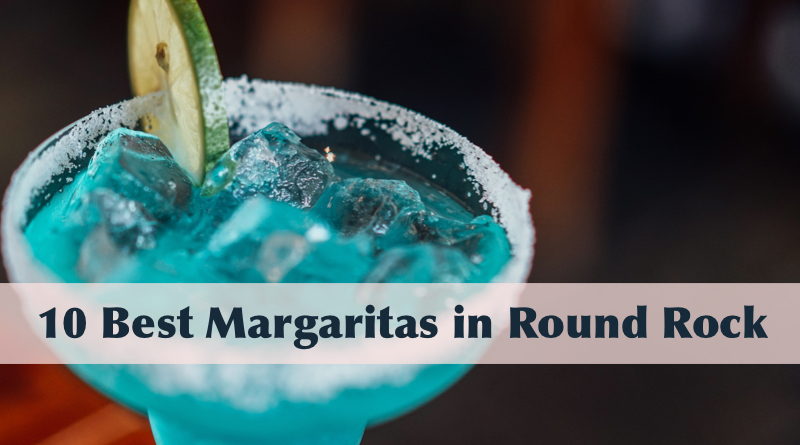 10 Best Margaritas in Round Rock