Celebrate Chinese New Year at Bilingual Storytime | February 4, 2020
Celebrate the Year of the Rat in this very special bilingual storytime in English and Chinese on Tuesday, February 4, 2020 from 10:30 am – 11:00 am

.
The Round Rock Public Library presents a very special Chinese Bilingual Storytime as we'll be celebrating Chinese New Year! Join us for stories and crafts celebrating the new year, and enjoy snacks from Panda Express!
This activity is best enjoyed by children ages 3-6, alongside their caregivers.
You do not need to pre-register to attend this event unless you are bringing six or more children. If you are bringing six or more children, contact the Children's Reference Desk, 512-218-3275, by Friday, January 31, to determine whether we are able to accommodate your group.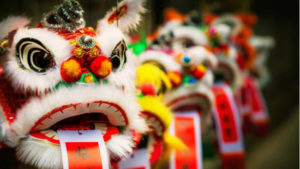 Bilingual Storytime information:
Our regular Chinese Bilingual Storytime is the first Tuesday of each month, at 10:30 a.m. in Room B. This program, developed for ages 3 and up, celebrates Chinese culture with stories, fingerplays, songs, and other activities in both English and Mandarin.The regular monthly rotation of Bilingual programs:
1st Tuesday: Chinese (ages 3-6)
2nd Tuesday: Spanish (ages 3-6)
3rd Tuesday: American Sign Language (ages 3-6)
4th Tuesday: Hindi (ages 3-6)
5th Tuesday: Spanish (ages 3-6)
For more information, please contact Virginia Hadley at 512-218-3275.