Community Party at Papi's Pies January 19th
We throw a party each month, because we love to celebrate community and art! Won't you please save the date to join us on January 19, 2023?
The art and artists we'll be celebrating are from the Center Art Club of Round Rock.
Refreshments will be served.
Reminder: We are taking a vacation and Papi's Pies will be closed starting December 30, 2002, and reopening Jan 11, 2023
(1) Community Party at Papi's (January) | Facebook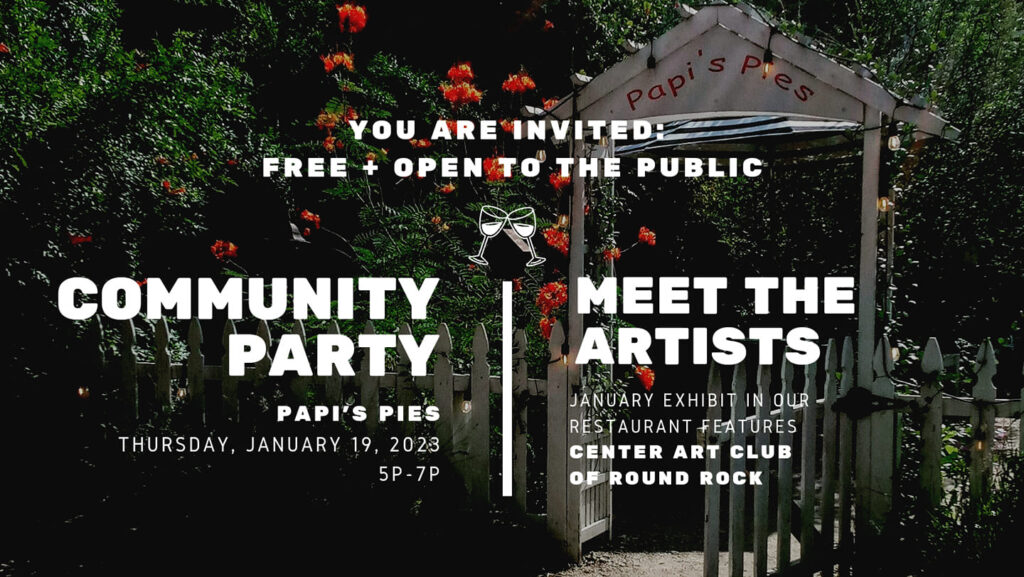 Copy and image courtesy of Papi's Pies