Prerelease Demo at Rogues Gallery | April 12, 2015
Rogues Gallery presentsa Prerelease Demo of Cuisine A La Card on Sunday, April 12, 2015 from 2:00 – 6:00 pm.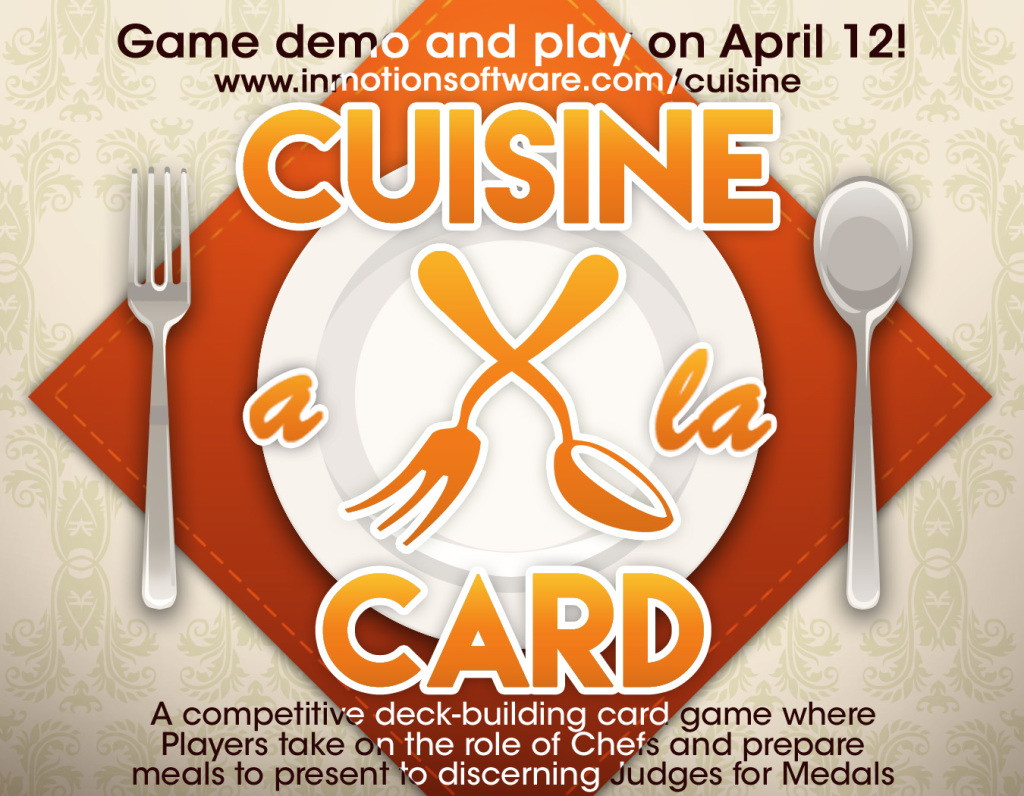 They day after International Tabletop Day, we'll be holding a demo for a locally-produced card game that will be launching its Kickstarter in April!
Cuisine a la Card is a competitive deck building card game for 2 players. Play as chefs, crafting the finest meals out of the ingredients available to you, and submitting those meals to judges for Victory Points. In this cut-throat world of culinary competition, Tasting Spoons are your currency, your Warming Tray may be your greatest asset or your worst nightmare, and a simple dash of Salt may just be what you need to tip the balance in your favor and win the game. Cuisine a la Card is launching on Kickstarter on April 10, 2015. Visit www.inmotionsoftware.com/cuisine to find out more!
We'll be demo-ing Cuisine a la Card on Sunday, April 12th from 2:00 PM – 6:00 PM! Come in and give it a look!