Best Gyms in Round Rock & Unique Ways to Work Out
Happy 2020 – Have you made any New Year's Resolutions that include a Fitness Goal?  Take a look at our list of Best Gyms in Round Rock to help you get started!  We found all kinds of unique classes available.  Try something new!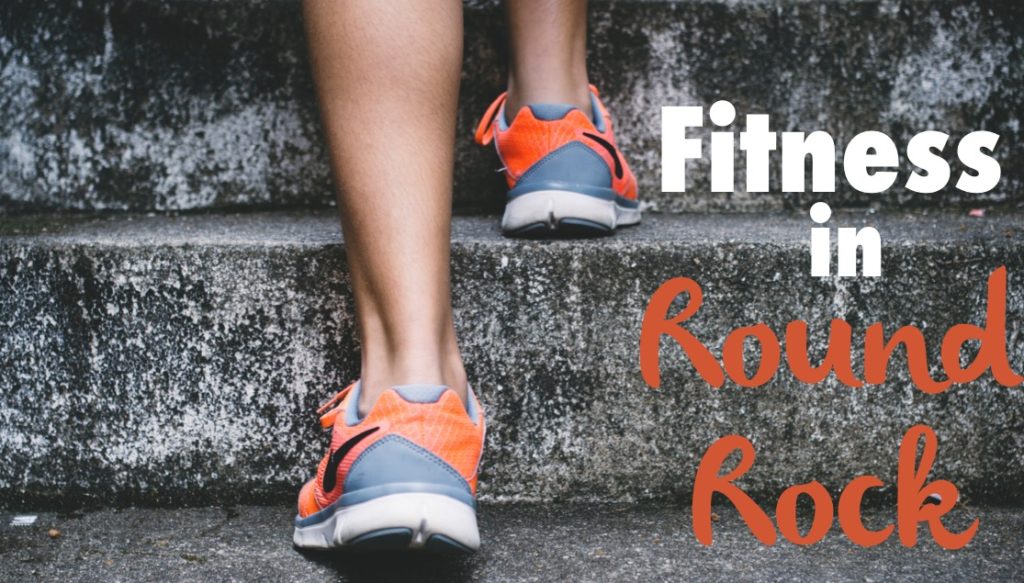 Best Gyms in Round Rock: Unique Ways to Work Out
Camp Gladiator 
Camp Gladiator is a four week adult fitness boot camp that promises a motivating and challenging environment where men and women of all ages and fitness levels can push themselves. Campers should expect a total body workout. A typical session could include interval training, sprint and agility drills, stations, plyometrics, body weight strength drills, cardio mix, and much more. Camp Gladiator is designed to increase your functional strength, speed, stamina and, most importantly, to deliver results.
Love Barre is for those that LOVE barre workouts! If you have never done a barre workout before, we will provide you an amazing experience that will keep you coming back for more. It's a full body, low impact workout all done within 55 minutes. The class is a combination of ballet, Pilates, and yoga moves. Although, not to worry as you do not have to have any dance experience to fall in love with barre. Any level can attend these classes. Our instructors will guide you into modifications to address any level. You will leave class feeling energized and challenged. You should expect to take at least 5-10 classes before you start to see results. Click here to learn more.
CHASCO Family YMCA
1812 N. Mays Street
website
The YMCA of Greater Williamson County is here to support you throughout your fitness goals and help you become the best version of yourself. Take a class, train with friends, work out at one of our fitness centers— or try it all! Have fun while increasing strength, endurance and gaining confidence. Click to learn more about what the Round Rock location – the CHASCO Family YMCA has to offer!
Clay Madsen Recreation Center
1600 Gattis School Road
website
The Clay Madsen Recreation Center offers a variety of fitness and wellness programs to our members and our community throughout the year. Including Boot Camps, Personal Fitness Training, Swimming, Zumba, Weight Room Classes, and Group Exercise classes. They also offer a ton of fun class & events for children. 
Club Pilates
2800 South Interstate 35, Ste 160
Club Pilates Round Rock offers more than just low-impact, full-body workouts. With a range of class offerings that challenge your mind as well as your body, Club Pilates provides a path to a richer, more-fulfilling life. Take a free Intro class today and get started on a path to a better tomorrow. Click here to learn more. 
Fit4Mom Austin
Contact- Laura: [email protected]
website
FIT4MOM is the nation's leading prenatal and postnatal fitness program, providing fitness classes and a network of moms to support every stage of motherhood. From pregnancy, through postpartum and beyond, our fitness and wellness programs help make moms strong in body, mind, and spirit. Classes available at both Williamson County Regional Park and Brushy Creek Lake Park. 
Fleet Feet Sports Round Rock
3750 Gattis School Rd, Suite 500
512-218-8786
If you are looking for extra motivation, camaraderie with other runners, or just want to learn some new routes through scenic parts of our city, our social running groups are a great fit. Social group runs are free and all levels of running / fitness are encouraged to join us. Learn more about training for races too by clicking here. 
Rockin' City Rollergirls

Looking for a fun, competitive way to stay in shape and let off some steam?  The Rockin' City Rollergirls are a non-profit, amateur flat track roller derby league based in Round Rock that seeks to promote physical fitness, health, and the empowerment of women of all ages and lifestyles!  We are always looking for new talent to add to the rink!  Don't know how to skate or haven't skated since you were a kid?  That's okay!  All skill levels are welcome, and learning to skate and the skills and rules of roller derby are all at your own pace!  Think you have what it takes to be a roller girl?  Check out our website at www.rockincityrollergirls.com or connect with us on Facebook at www.facebook.com/rockincityrollergirls to find out more info!
The Yoga Room
503 E Palm Valley Blvd.
website
The Yoga Room is a yoga studio that welcomes all kinds of people, but especially the people who ordinarily would never step foot in a yoga studio. The benefits of yoga are so wide-ranging – from stress management to improving strength and flexibility to improving body image to improving mental focus. I wanted to make these kinds of benefits available to Every Body who needs them. They offer unique workshops as well as weekly classes, including Yoga for Children, Vision Board, Birthing with Massage & Yoga, and more – click here to see their workshops.
Best Gyms in Round Rock 
Anytime Fitness
24 hour Gym & Co-Ed Fitness Center
1150 Satellite View
website
9Round Fitness & Kickboxing
1400 E Old Settlers Blvd, Suite 301
website
24 Hour Fitness Sport
1208 N IH-35
website
CrossFit Round Rock 
350 Old West Drive
512-680-2856
website
Corespeed Gym
3730 County Road 123
website
Fitness 19 Gym
4500 E Palm Valley Blvd
Suite A-120
website
Flex Fit Gym
1500 A.W. Grimes #150
website
Gold's Gym
2400 N IH-35
website
Planet Fitness
200 W. Palm Valley Blvd.
website
So where will you get started on your fitness journey?  Tell us about your experience with a best gym in Round Rock!
Do you know of a Best Gym in Round Rock that we need to add to our list?  Please email [email protected] to include it on this list! 
***This list of best gyms in Round Rock is not sponsored.