FREE DIY Home Depot Workshops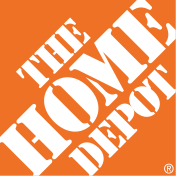 Home Depot in Round Rock is offering a FREE Do-It-Yourself Workshop next weekend. Take a look:
Saturday, February 13, 2016 from 10:00 am – 11:30 am
Paint Trends & Tips
Join this class to learn how to approach selecting a paint color, including how to navigate our color solution center and our paint color app. Finally, get an overview of the hottest color trends for 2016.
Sunday, February 14, 2016 from 1:00 pm – 2:30 pm
Decorative Molding
Elevate the look of a room with decorative molding. The class will explore different types of molding and show how to apply molding to different surfaces, including ceilings, floors, walls and windows. Finally, the instructor will offer measuring and cutting tips.
Click here to register for classes – add in your zip code to select the Round Rock store.
Home Depot
2551 S. IH-35
Round Rock
512-238-0820
http://workshops.homedepot.com/workshops/home