10 Fun Things to Do in August in Round Rock
Looking for something fun to do this month in Round Rock?  Here's our top picks for things to do in August in Round Rock! 
---
This post is sponsored by Jennifer Townes, Texas Realtor. 
After selling The Yogurt Experience I was looking for my next passion. I love real estate and helping people, so I decided to get my real estate license. I would love the opportunity to work with the wonderful people of Round Rock and the surrounding areas again. If you or anyone you know has any real estate needs, I would be happy to help. A referral to help someone is the greatest compliment; I give referral gifts if a referral to buy or sell a home goes to the closing table!! I'm never too busy to help.
---
11 Fun Events Happening in August in Round Rock
---
Back to School Celebration –
JULY 28 THIS YEAR
Get ready to go back to school by attending Round Rock ISD's Back to School Celebration on Sunday, July 28, 2019. The event will be held at Dell Diamond, 3400 E Palm Valley Blvd in Round Rock. The RRISD Back to School Celebration will include lunch, hearing and vision exams, baseball and soccer clinics, and FREE school supplies. Come join Round Rock ISD Partners in Education Foundation, Round Rock ISD, Round Rock Police Department, Round Rock Police Foundation and the Round Rock Express for a FREE event for the community! Learn more here.
---
MAD Productions Presents Frozen Jr. – 
July 25 – Aug 3
MAD Theatre presents Frozen, Jr. from July 25 – August 3, 2019. The enchanting modern classic from Disney is ready for audiences of all ages! Frozen JR. is based on the 2018 Broadway musical, and brings Elsa, Anna, and the magical land of Arendelle to life, onstage. The show features all of the memorable songs from the animated film, with music and lyrics by Kristen Anderson-Lopez and Robert Lopez, plus five new songs written for the Broadway production. A perfect way to beat the heat before school starts back up! More details here.
---
Rock the Mic Lip Sync Battle – 
August 3
Register now for the 2nd annual Rock the Mic Lip Sync Battle taking place Saturday, August 3rd at the Centennial Plaza from 7pm to 9pm. Get your team together or perform solo and impress the audience with your best lip Sync performance to your favorite songs! And if you don't want to perform, this is a REALLY FUN event to watch – it was awesome last year! More info here.
---
Splash Mob Fountain Fun – 
August 5
The Round Rock Public Library will be hosting a Splash Mob fountain fun event on Monday, August 5, 2019. Come get soaked to celebrate the conclusion of the Round Rock Public Library's Summer Reading Program. Bring your water guns, blasters, and your sense of adventure to a splash mob at Prete Main Street Plaza in the morning and in the evening. All ages are welcome. More info here.
---
Summer Reading Program Book Bucks Store – 
August 5 & 6  
Readers in the kids' Summer Reading Challenge & Teen Reading Program Challenge who cleared 1200 points have been earning book bucks–and now is the time to spend them! Bring your book bucks to the Book Buck Store Monday or Tuesday; afterwards, visit our bright red Children's Reference Desk to buy books from a cart. All items are priced 1 or 2 book bucks. More details here.
---
Tax Free Weekend – 
August 9-11
The Tax Free Weekend is August 10-12, 2018. This means that most clothing, footwear, school supplies and backpacks priced less than $100 are exempt from sales and use taxes, which could save shoppers about $8 on every $100 they spend. More details here.
---
Brushy Creek End of Summer Pool Party  – 
August 9
Celebrate the end of summer at the Sendero Springs Pool & Pavilion on Saturday, August 9, 2019 from 6:00 pm – 10:00 pm.  Free Hot Dogs, Chips, Cookies and Drinks, while supplies last. The last movie in the pool of the season featuring "How to Train Your Dragon 3, live music brought to you by "Lix Box: and games for all ages! More details here.
---
Rock Rock Express Games – 
August 1-31
The Round Rock Express have so much fun planned for August!!  is the perfect time to take the family to the ballpark! A Round Rock Express game is so much fun with Friday Night Fireworks, Augtobertfest, a Bob Spazmatics concert, and more!!  More details here. 
---
School Starts –
Second week in August
Technically, not something that would show up on a Top 10 list of things to do, but we have had a FUN SUMMER Round Rock!  With lots of cool treats, places to get cool and cool things to do all summer long, if you are reading this before the 2nd week in August, you still have time to do something fun! Check out our Summer in Round Rock list for inspiration!  
And to get you ready for Back to School, check out our Round Rock Back to School Guide!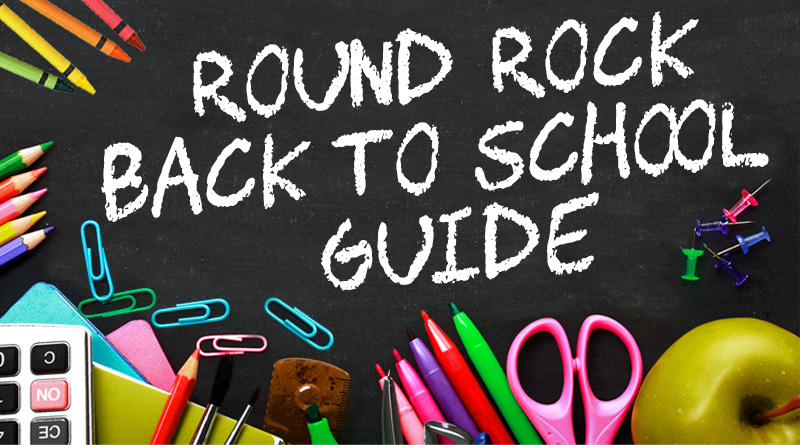 ---
Summer Library Fun –
All Month Long
Take a look at some of the really fun events happening at the Round Rock Public Library this month:
Tuesday, August 2nd – Puppet Show: Iris Saves the Land of Black and White
Monday, August 5th – Splash Mob Fountain Fun Event
---
Don't Miss these Great Articles on Round the Rock!
Ultimate Guide to Summer in Round Rock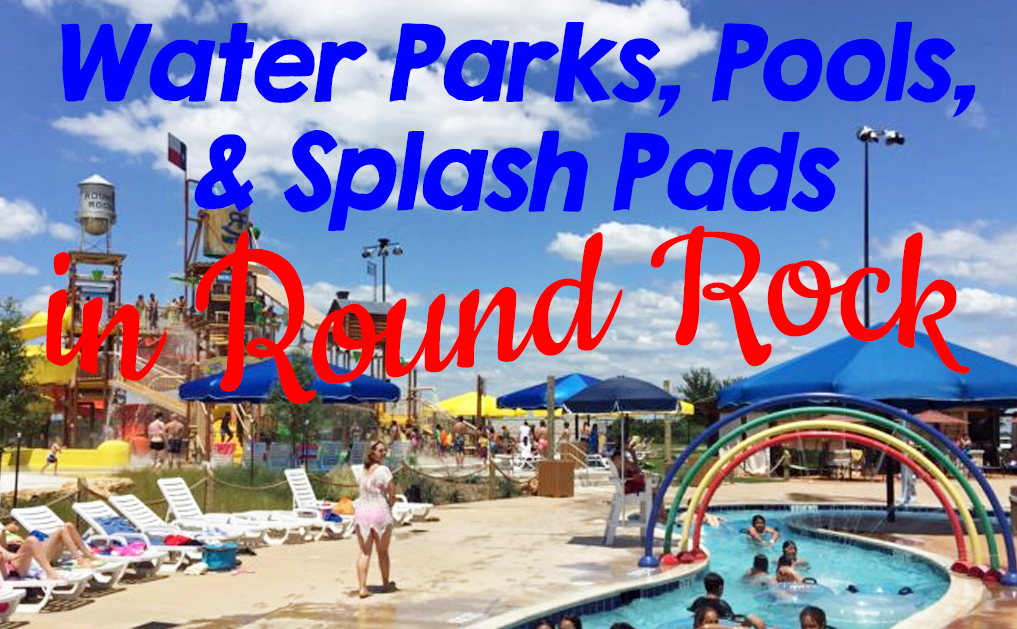 Water Parks, Pools, & Splash Pads in Round Rock