Greater Austin Comic-Con Returns this Weekend to the H-E-B Center at Cedar Park
June 24 & 25, 2023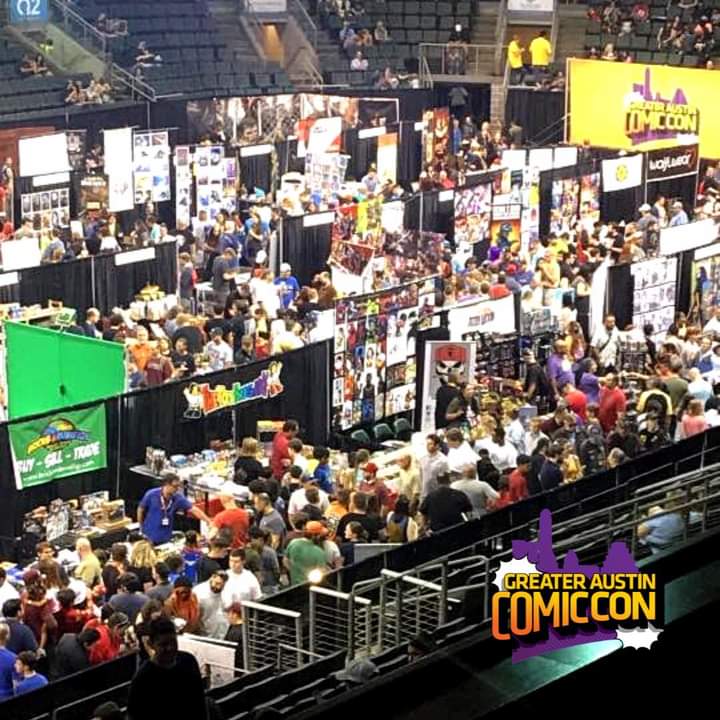 Greater Austin Comic-Con is back! Make time, June 24th & 25th, 2023, to join us at the H-E-B Center at Cedar Park, tickets on sale now. Since 2018, Austin's own family friendly celebration of pop culture, comics, and anime has been bringing the world to our state capital. Last year, 16,500+ guests experienced our event firsthand. This year, Greater Austin Comic-Con's experienced team brings even more for you to see and do. Bring your friends and family, meet your favorite celebrity or the voice of your favorite anime, join in our board and video game free play with E-Sport competitions, expand your comic collection, or take home some awesome merch or an artist's original work from one of our 225 vendors. Get dressed up for the cosplay contest or simply enjoy the diversity of our community and find your people at Greater Austin Comic-Con, Saturday and Sunday, June 24th & 25th at H-E-B Center at Cedar Park.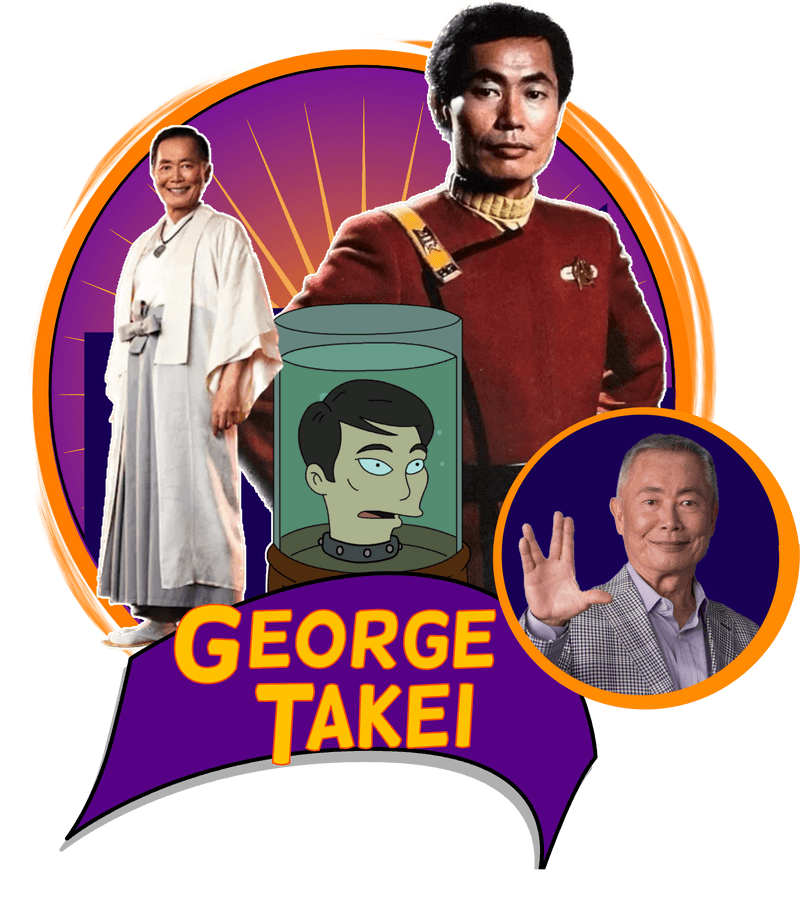 Celebrities:
This year we welcome some big names in the celebrity world. James Hong, the Legendary Godfather of Asian cinema, has had an incredible career with over 700 credits to his name including "Blade Runner," "Chinatown," and more recently "Kung Fu Panda," "Mulan," and the award-winning "Everything Everywhere All At Once." Honored with a star on the Hollywood Walk of Fame in 2022, we are honored to welcome him to Austin. 
We are pleased to also welcome George Takei, grammy nominated recording artist, NYT bestselling author, and activist, who is known best for playing the role of Hikaru Sulu in "Star Trek." The list of celebrities to meet and see is long and includes a reunion of the Revenge of the Nerds cast, Tim Mattheson – the voice of Johnny Quest, Otter from "National Lampoon's Animal House," and John Hoynes in the "West Wing," and for football fans, the Dallas Cowboy's own Dat Nguyen and University of Texas' Davey O'Brien Award winner, QB Vince Young. Grab an autograph or a photo with your favorite star!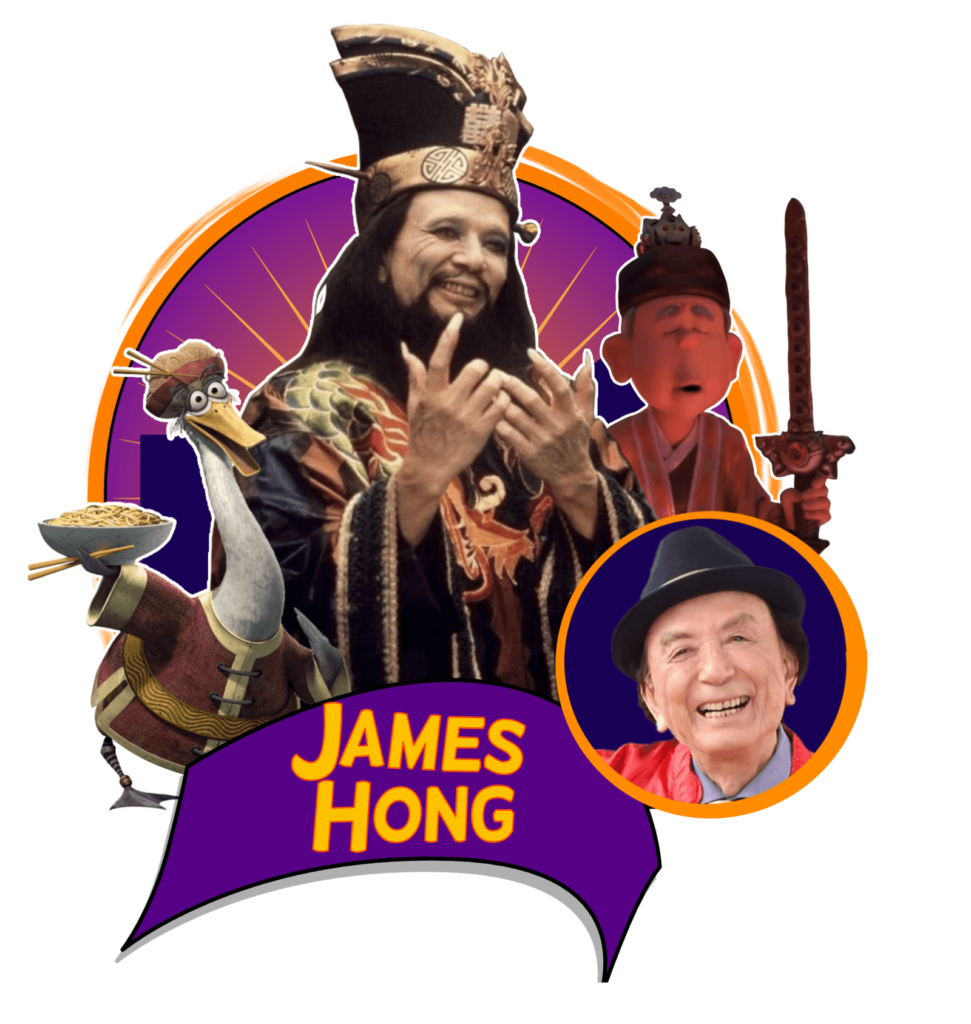 Voice actors: 
Thundercats Hooooooo! Come meet the voices of your childhood with our reunion of the "Thundercats" cast as we welcome Larry Kenney (Lion-o), Peter Newman (Tygra, Wilykat, Bengali, and Monkian), and Lynne Lipton (Cheetara and impressively every female character during the first season).  Clone Jutsu! This year we are happy to bring much of the cast of "Naruto" to Austin, including Maile Flanagan (Naruto), Tom Gibis (Shikamaru Nara), and Brian Donovan (Rock Lee).
Standing on their own are Linda Ballantyne (Sailor Moon) and Janet Varney (Korra, "Avatar"). With other guests starring in Dragon Ball Z, One Piece, and My Hero Academia in attendance, you won't want to miss the opportunity to see them in person and meet the voice behind your favorite character.
Illustrious Illustrators:
DC versus Marvel!
Feast your eyes fans on the magical worlds that these artists have brought to life. The list of credits to their names is long and diverse. The artists include: Cully Hamner, illustrator for DC comics, author of the creator-owned comic "RED" (pair of Bruce Willis films' adaptation), and "BLUE BEETLE" (upcoming feature film adaptation). David Marquez, Eisner nominated Marvel Comics artist, NYT bestselling "Mile Morales: the Ultimate Spider-Man," and first creator-owned complete project, "The Unchosen." Scott Harben, has a wide and varied career from working with Lucasfilm, to major comics like "Punisher Max," "Sandman" with Tim Bradstreet, and "Hell Raiser" with Clive Barker. DC's own David Baron's hand has touched "Superman" (DC Black Label Seriees), "Suicide Squad Kill Arkham Asylum," and "Batman" amongst other titles
Artist Guy Gilchrist is best known as creator of "The Muppets" comic strip and "The Muppet Babies", but also contributed to "Teenage Mutant Ninja Turtles," "The Looney Toons," and many more shows. 
Get a signed print or perhaps even an original from one of these or our many other talented artists.
Creative Cosplayers:
Dress to impress!
One of the best parts of Greater Austin Comic-Con is seeing the incredible talents of our cosplayers. For those who want to show off their own skills and share in the fun we are happy to host a juried cosplay competition. This year's featured cosplayers include SillyThig Cosplay, Silverback Props, Taffeta Darling, Lauren Ray Cosplay, Christina Dark, Spencer Doe, and many more. From funny to fantastic, expect to see the incredible at this family friendly comic-con or find your fellow fans with your own cosplay.
Events:
Join us at Pinballz Lake Creek from 6-10pm on June 23, 2023 for our pre-party and for our celebrity James Hong hosted talent show 7-9pm. Submission deadline, June 11th, apply here https://bit.ly/GACCtalentshow. The top 10 contestants will leave with a fully edited demo reel of their performance and the grand prize winner will receive $750 with a VIP pass to this year's show and a gong signed by the show's judges. 
During our comic-con we will have a cosplay contest, panels from your favorite artists, celebrities, voice actors, and more guests, and will wrap it all up with our free after party on Saturday June 24th from 7pm-11pm at Pinballz Lake Creek, tournament fighter games at 8pm and karaoke at 9pm.
GACC 2023 | Year 4. Bigger & Better! (greateraustincomiccon.com)
Greater Austin Comic Con Tickets | Event Dates & Schedule | Ticketmaster
Copy and images courtesy of Greater Austin Comic-Con