New Home Decor and Gift Shop Opening Soon in Downtown Round Rock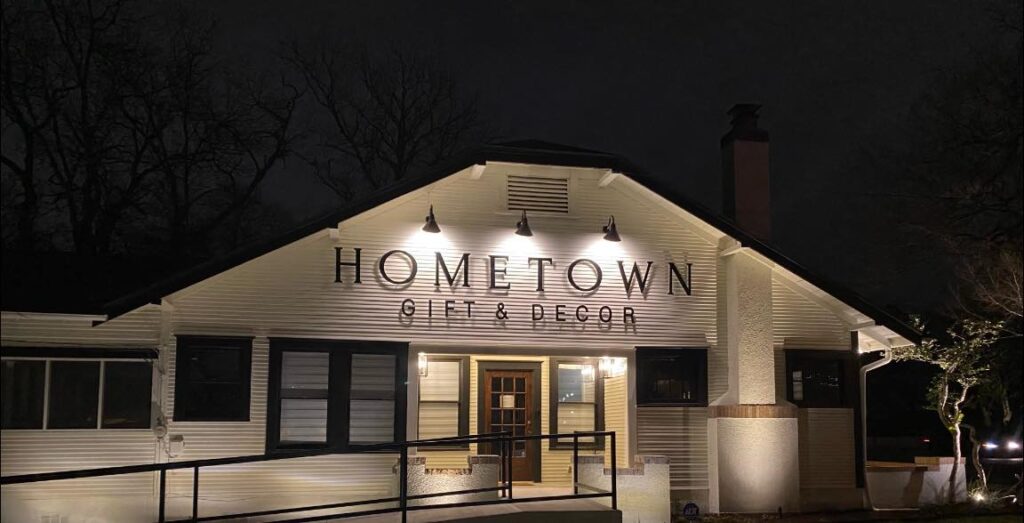 We at Round the Rock can barely contain our excitement for this announcement! Next month a new home and decor shop is opening in Downtown Round Rock! What is even better, it is locally owned! Over the next few weeks we will be adding more details about this wonderful shop, their amazing owners and their Grand Opening celebration! But, here is just a taste in their own words…
"Welcome to Hometown! We are so excited to be here. We are a group of Momprenuers who are passionate about our families, homes and Round Rock! We have cultivated a selection of home decor, housewares and baby clothing. Thoughtful items worthy of gifting for weddings, housewarmings, birthdays and celebrating baby!"
And, they are inviting you to their Grand Opening on April 9th!
Join us as we celebrate our Grand Opening at Hometown Gift & Decor!
Bring the kids and enjoy food, fun and of course shopping!
– Petting Zoo
– Bouncy House
– Balloon Artist
– Live Music from Fallon Franklin
– Old Fashion Popcorn cart
– Food Truck
– Ice Cream Truck
Learn more about Hometown Gift and Decor at www.shophometowntx.com
Welcome Hometown Gift and Decor to Round Rock! We can't wait to see you!