Kerbey Lane's New Spring Menu
Kerbey Lane has introduced a new Spring menu with some really amazing choices for breakfast, lunch and dinner.  We recently went for lunch at the Round Rock location to try some of the new items.
Here's some of what they offer and what we thought.
Kerbey Lane Spring Menu: Breakfast
We tried the Banana Nut Pancakes in the restaurant and thought they were full of banana-y flavor. I liked the large pieces of walnuts, which gave the pancakes a crunch.  They were pretty light, yet filling.
Their new menu also offers the Granola Quesadilla:
Home plate Peanut Butter, organic oats & honey  granola, banana, aged white cheddar on a flour tortilla
Kerbey Lane Spring Menu: Small Plates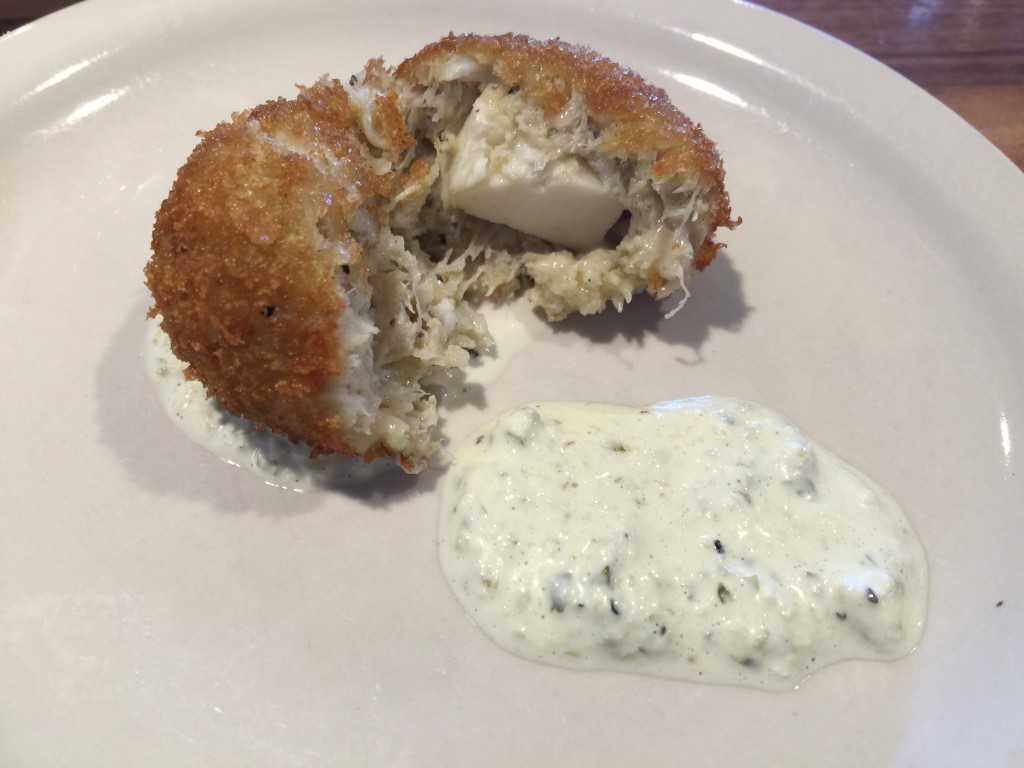 An interesting combination, we really enjoyed the Crab Mac & Cheese Bites. You get 4 to a plate, perfect little appetizer if you like crab cakes.
Lump Grab Meat, Green Chile Mac & Cheese, panko breading, served with at jalapeño remoulade
Kerbey Lane Spring Menu: Lunch & Dinner
Strawberry Fields Salad:
Baby spinach, grilled chicken, strawberries, blue cheese, candied walnuts, tomatoes, bacon and a strawberry balsamic vinaigrette
Queso Philly:
Grilled Steak, red onions, green bell peppers, Kerbey Queso, on a hoagie bun. Served with french fries or sweet potato fries.
Bacon & Pear Grilled Cheese
I tried this delicious gourmet grilled cheese with sliced pears.  The crunch of the bacon combined with the sweetness of the pear was perfectly matched with the cheese.  It was a bit filling, but I liked that it wasn't greasy for a grilled cheese.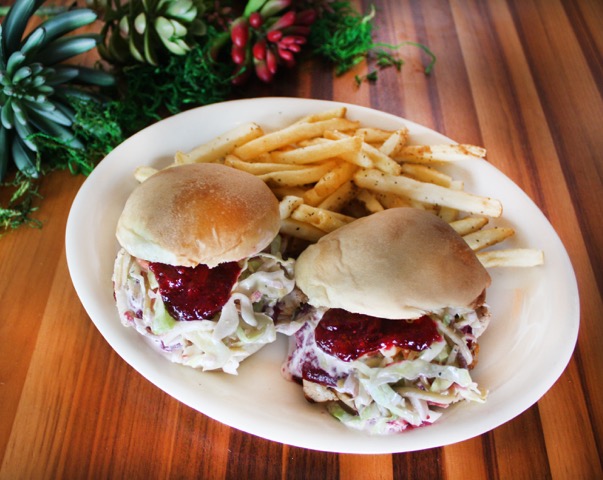 Pork Loin Sliders
All natural pork loin, cole slaw, cranberry habanero jam on a dinner roll
The Kerbey Lane Spring Menu has more to offer than what I have shown.  Make sure you get it to try some of these new items before the summer menu comes out!
Kerby Lane Round Rock
2120 North Mays
Round Rock, TX
512-879-2827
Disclosure: We were invited to try Kerbey Lane's new Spring menu.  We were not compensated for this article. All opinions are my own.