Mamma Mia Sing Along at Wine Sensation | July 28, 2018
Wine Sensation presents a Mamma Mia Sing Along on Saturday, July 28, 2018 from 8:30 PM – 10:30 PM. Tickets are $6.27 per person.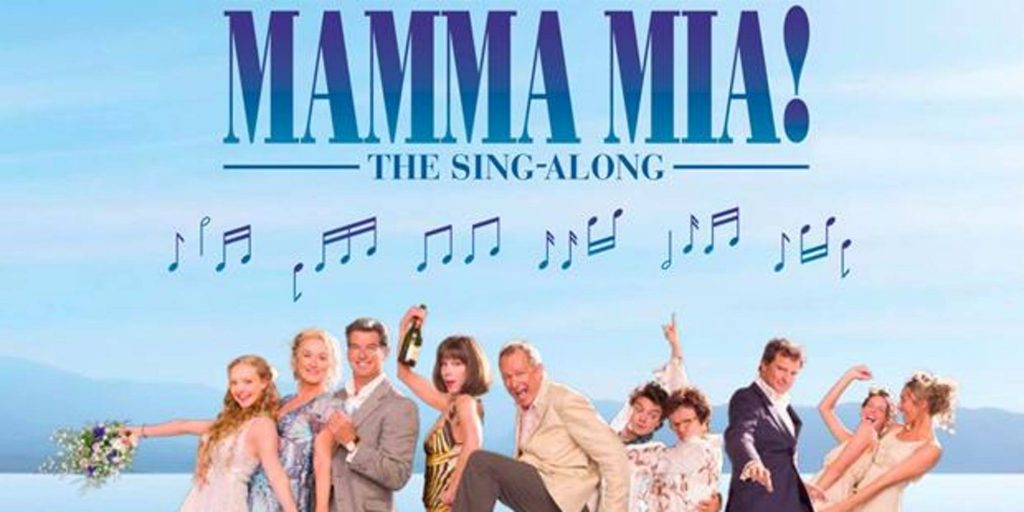 Attention, dancing queens! With the release of Mamma Mia 2 we thought it was time for a Mamma Mia Sing-Along at Wine Sensation on our fabulous patio with our 100″ movie screen!
This movie has an all-star cast, featuring Meryl Streep, Pierce Brosnan, Amanda Seyfried and Colin Firth. 
Incase you have never seen the movie it is about Donna (played by Meryl Streep), an independent hotelier in the Greek islands, is preparing for her daughter's wedding with the help of two old friends. Meanwhile Sophie, the spirited bride, has a plan. She secretly invites three men from her mother's past in hope of meeting her real father and having him escort her down the aisle on her big day.
Your ticket price includes popcorn and candy to enjoy with the movie. Seating is limited and this is a reservation only event! If it rains we will postpone until Saturday, August 4th.