Music on Main Street | Every Wednesday | Fall 2021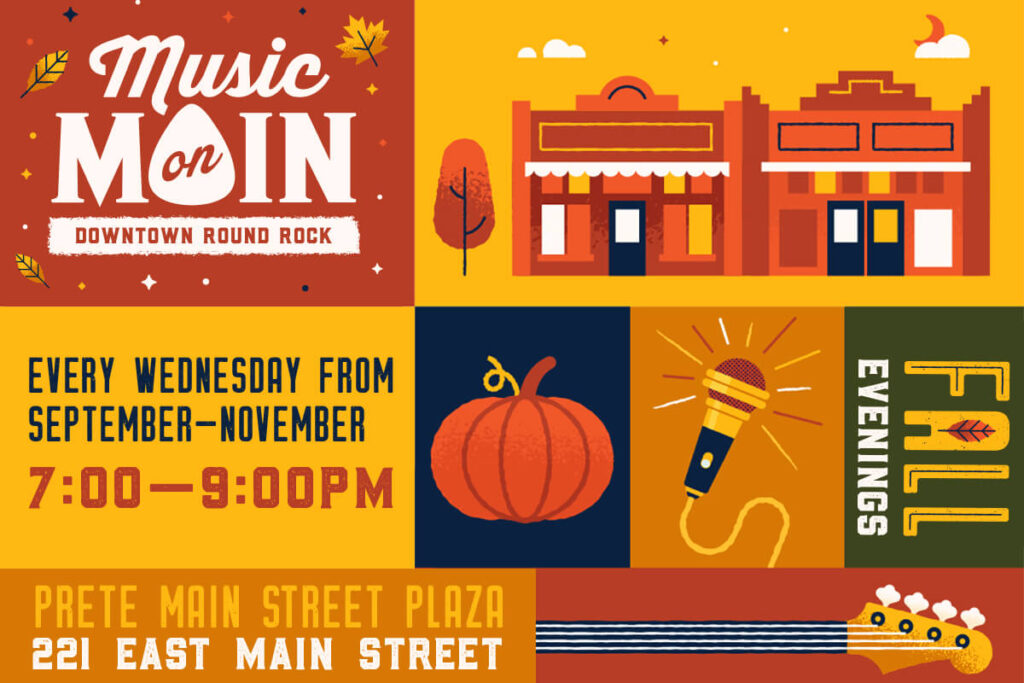 The City of Round Rock brings you Music on Main Street, a free music series on the Prete Main Street Plaza stage, 221 E. Main Street. from 7-9 p.m. Wednesdays from September 15 -November 10, 2021. Bring a lawn chair or blanket and the entire family.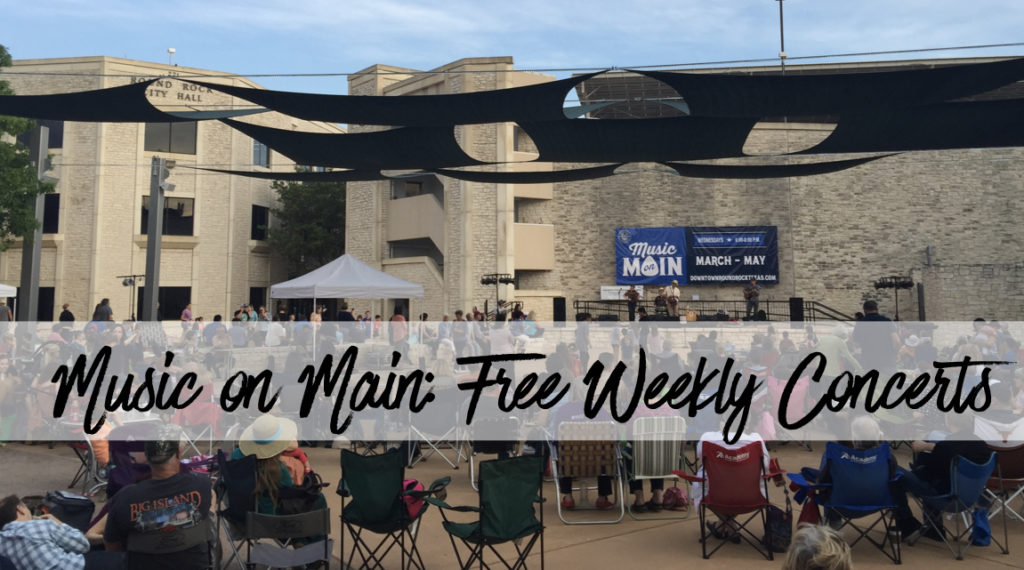 Visit the variety of dining options on Main Street or pack a picnic basket to enjoy the evening of fun and music! Food vendors will be on site.
On a beautiful fall night, these concerts are especially fun. The kids love to dance to the live music while the parents can sit and visit with friends. Maybe you'll want to two-step a bit?
Schedule for Music on Main Events:
Wednesday, September 15, 2021 
The Mighty Pelicans 
Wednesday, September 22, 2021 
Roland & the Roots Riddim Band 
Wednesday, September 29, 2021 
Weldon Henson
Wednesday, October 6, 2021
Van Wilks
Wednesday, October 13, 2021
Money Chicha
Wednesday, October 20, 2021
Vallejo
Wednesday, October 27, 2021
WC Clark
Wednesday, November 3, 2021
Tony Kamel
Wednesday, November 10, 2021
Madam Radar
Thursday, November 18, 2021
Beaujolais Nights
The Copa Kings
Upcoming Music on Main events all take place at Prete Plaza from 7-9 p.m. and are free and open to the public. 
Put some of those dates on the calendar and join us for some of the best live music around! We are so excited this event is back and hope to see you there this year!