Fun Ways to Eat Ice Cream in Round Rock
National Ice Cream Day is July 18, 2021. To help you celebrate properly, we've rounded up some fun ways to find ice cream here in Round Rock!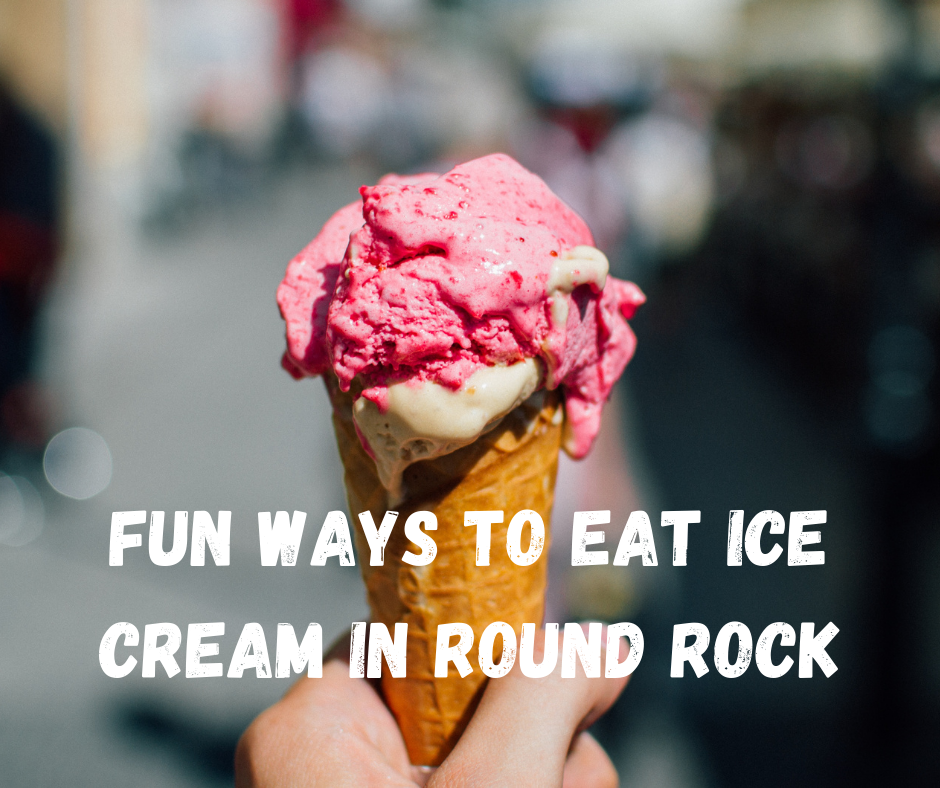 Fun Ways to Eat Ice Cream in Round Rock
Here are all the best, most unique and fun ways to eat ice cream in Round Rock.
Ice Cream Floats
You can find classic ice cream floats at Pinthouse Pizza, 2800 Hoppe Trail or at 3 Star Candy Shop, 113 E Main St.
Rolled Ice Cream
If you haven't tried rolled ice cream before, now's the time to give it a go. It's a whole experience to watch Sweet Charlie's roll up their sweet concoctions. You can even eat the ice cream rolled up inside a donut! 2800 S IH 35 Frontage Rd Suite 132.
Nitrogen Ice Cream
It's one part ice cream, one part science! The ice cream at Creamistry at 201 University Oaks Blvd #780 is made with liquid nitrogen, making it a whole ice cream experience.
Ice Cream Cupcakes
N2 Cream Co at 4401 N Interstate 35 Frontage Rd. makes ice cream cupcakes with their nitrogen ice cream.
Ice Cream Sundaes
Maggie Moo's at 150 Sundance Pkwy makes fun sundaes like a banana split sundae or a strawberry shortcake sundae. You can also find a brownie sundae at Finley's, 410 W Main St.
Ice Cream Snow Cones
Kawaii's Shaved Ice offers soft serve vanilla layered with any snow cone flavors you want! It's the best of both worlds when you can't decide if you want a snow cone or some ice cream.
Ice Cream Sandwiches
Greenhouse Craft Food offers homemade ice cream sandwiches made with their special chocolate chip cookies. Vanilla ice cream sandwiched between two homemade chocolate chip cookies is the best way to end your meal at Greenhouse Craft Food! 1400 E Old Settlers Blvd #110, Round Rock.
Ice Cream Cookies
BJ's Restaurant serves their famous "pizookie", which is warm cookies beneath creamy, cold vanilla ice cream. 4201 S IH 35 Frontage Rd, Round Rock.
Fried Ice Cream
You can find fried ice cream in the traditional way at La Margarita, 1530 N Interstate 35 Frontage Rd. or on top of a waffle (!) at Waffle Love, 1300 Gattis School Rd.
Milkshakes
B-Lux Grill & Bar at Kalahri Resort at 3001 Kalahari Blvd. has to win this category with their impressive and massive shakes right here in town. We've got an awesome list of more places where you can find milkshakes here in Round Rock right here.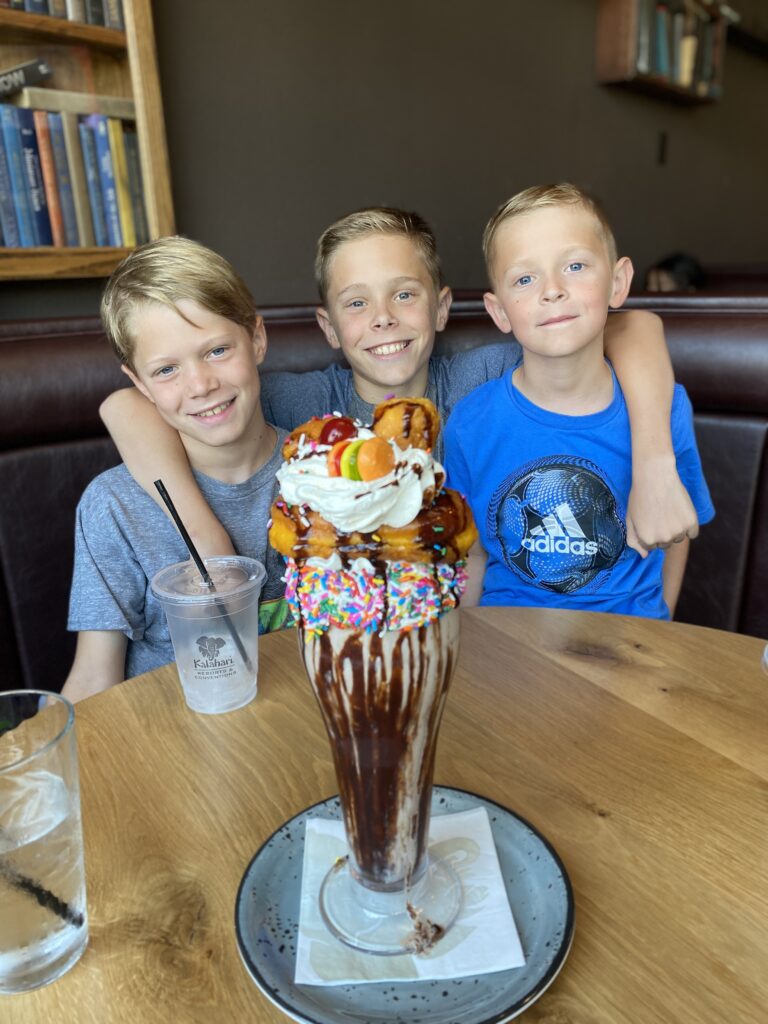 Mexican Ice Cream
Paleteria La Selva is a Mexican ice cream shop at 1200 E Palm Valley Blvd. They make homemade ice cream and popsicles with unique flavors like egg nog and tamarind.
Frozen Custard
Andy's Frozen Custard at 1700 E Palm Valley Blvd Ste 800 is most people's favorite place for custard here in Round Rock. You can also find some at Culvers, 2320 E Palm Valley Blvd and Freddy's, 727 Round Rock Ave.
Frozen Yogurt
The Yogurt Experience at 200 University Blvd #230 is where everyone goes for fro-yo. With mouth-watering flavors like salted caramel pretzel, Georgia peach, and graham cracker, you'll come up with a reason to visit this place as often as you can. Bonus: they have one of the best murals in town, perfect for a photo op!
You might also enjoy: