Tips For A Fun Afternoon at Quarry Splash Pad
It isn't summer until we've paid a visit to Quarry Splash Pad! It's our favorite local splash pad and we'll tell you why, and what you can expect when you go!
#1 Bring a credit card.
Yes, there is an admission fee for this splash pad. You have to pay $2 per person and they do not accept cash. Credit card only!
#2 Come after noon to beat the crowds.
The place gets packed right when they open at 10 a.m. Everyone is trying to snag a shady spot for the morning. The place tends to clear out around 12:30 when most people leave to go eat lunch and put kids down for naps. Most camps leave at this time too.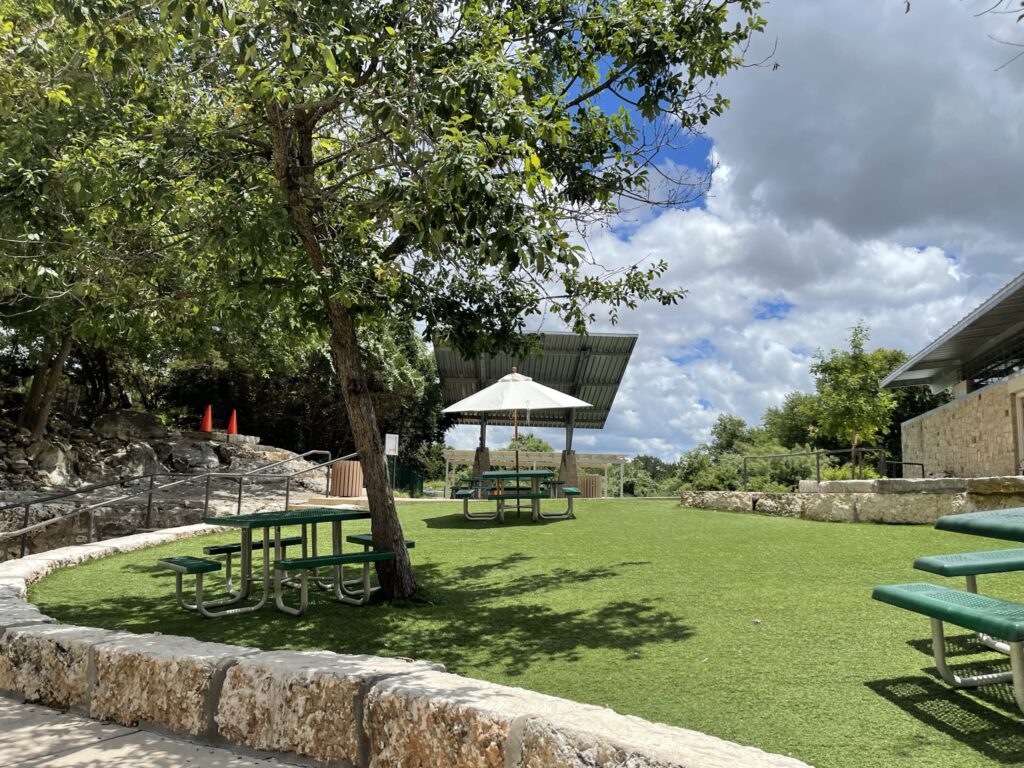 #3 Bring sand toys.
This splash pad also has a sand pit! It's not as popular on super hot days, but it is fun for kids to switch it up and go from water to sand to play. Like the beach!
#4 Wear water shoes.
Most kids run around barefoot, but the rocks and ground can get slippery. Especially if kids are running around, water shoes are the way to go!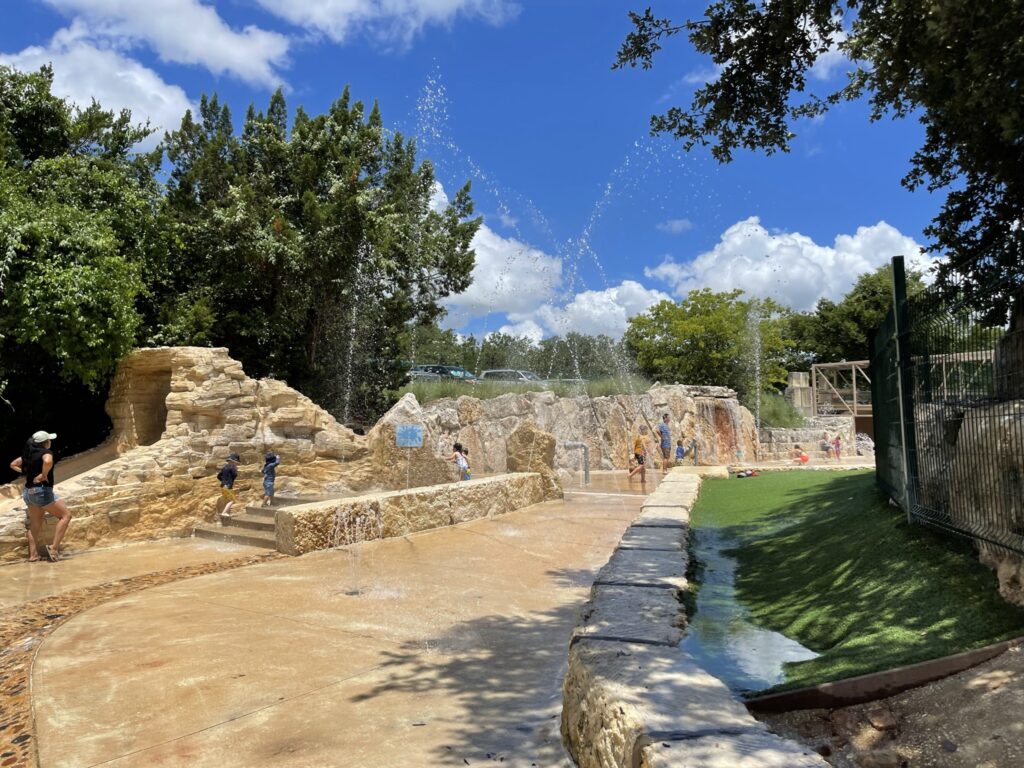 #5 Stay to ride the train.
The Cedar Rock Railroad (390 Borho Dr, Round Rock) is also within the Southwest Williamson County Regional Park. Tickets to ride are only $3! Kids and adults alike will love this sweet little train ride around the park. There is also a little playground over there for the kids to play on.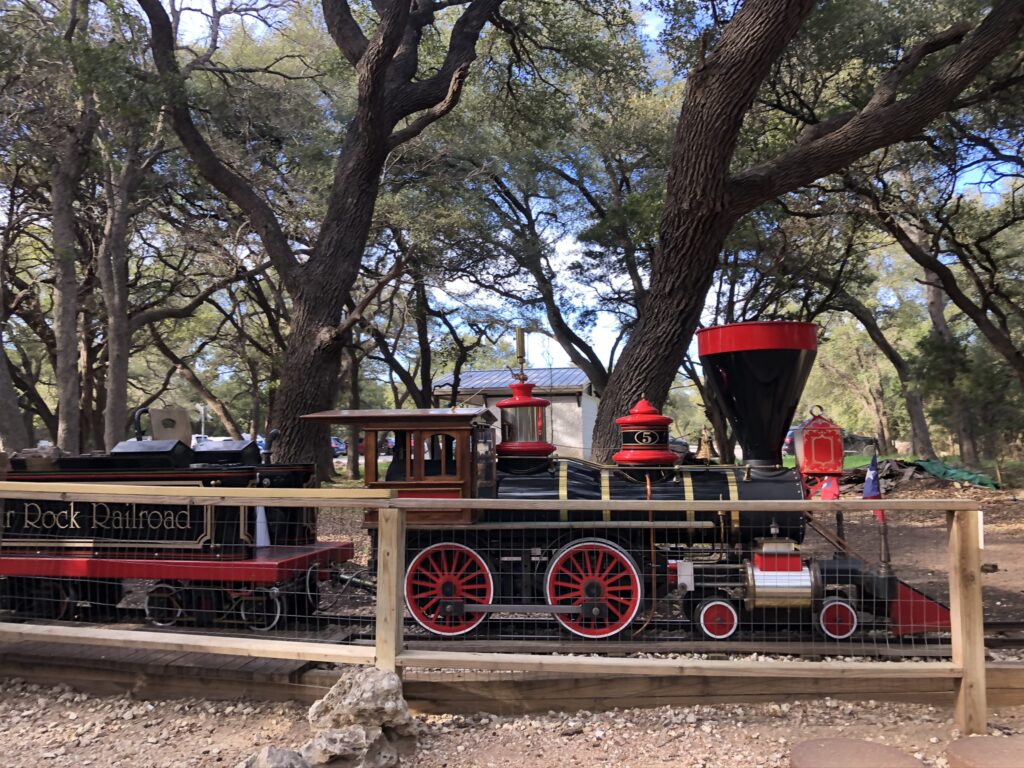 More things to keep in mind:
Consider booking the pavilion for your next birthday party! There is a large pavilion in the back, right next to the slide section of the splash pad. You can reserve it for birthday parties or get togethers and even cook out on the grills over there!
Old kids will love this splash pad too. Mine are 11, 9, and 3 and they all have a blast when we go. There's a little slide and water cannons, making it more special than the average splash pad.
Quarry Splash Pad is at 3005 Co Rd 175, Leander and is open from 10 a.m. – 6 p.m. (closed Monday and Tuesday, except Memorial Day & Labor Day).
You might also enjoy: