2018 Round Rock Fitness Directory
Are you looking for a gym, trainer, or workout class in Round Rock? There are a TON of great Round Rock Fitness Classes & Gyms with all kinds of unique classes available.  Here is our 2018 Round Rock Fitness Directory:
---
2018 Round Rock Fitness Directory
---
The YMCA is much more than just a gym. We offer Les Mills group exercise classes, Cardio Theater, TRX, small group training, personal training, and more. We also offer a FREE program called FastForward Fitness powered by Activtrax to all of our members. This program includes a free assessment with a trainer, access to a virtual trainer, and hundreds of personalized workouts and grocery lists. Sign up for Membership online and use the code: RTR18 to receive $0 joining fee or come visit your local branch and tour all of the new and exciting things we have happening at the Y!
Locations:
CHASCO Family YMCA: 1812 N Mays Street, Round Rock, Tx 78664
Hutto Family YMCA: 200 Alliance Blvd, Hutto, TX 78634
Twin Lakes Family YMCA: 204 E Little Elm Trail, Cedar Park, TX 78613
Phone:
CHASCO Family YMCA: (512) 246-9622
Hutto Family YMCA: (512) 846-2360
Twin Lakes Family YMCA: (512) 250-9622
Website: ymcagwc.org 
Special Offer: Sign up for Membership online and use the code: RTR18 to receive $0 joining fee or come visit your local branch and tour all of the new and exciting things we have happening at the Y!
---

Personal Training, 24/7 Private Membership Access, Virtual Classroom, Nutrition and Life Coaching Services, Live Classes and Bootcamps
Anytime Fitness clubs offer a private, non-intimidating atmosphere for members of all fitness levels. All are welcome… from "never been to a gym before" to weekend warriors and everyone in between. We offer a comfortable atmosphere with welcoming staff members, you are never just a number. Our Personal Training Staff offer services for both members and non-members ranging from weight loss needs, rehabilitation services or specific needs and individual goals. 24 Hour/ 7 Days a Week access to over 3300 facilities worldwide.
Trainers: All training staff are college educated in the field of Kinesiology or Sport and Exercise Science with certifications with NASM, TRX, Nutrition and other field related specialties.
Locations:
1150 Satellite View Round Rock, Texas 78665
2650 Gattis School Rd. Round Rock, Texas 78664
1650 Round Rock Ave. Round Rock, Texas 78681
Contact:
Satellite View – 512-813-2380
Gattis School – 512-919-4104
Round Rock Ave – 512-535-6045
Web: anytimefitness.com
Special Offer: Mention this ad and receive free enrollment! | Visit website for free 7-day pass
---

Pre/Postnatal Fitness
FIT4MOM is the country's largest fitness program for moms offering prenatal and post-natal fitness classes for every stage of motherhood through our Stroller Strides classes, Body Back program and more. If you are like us, you are trying to keep up with your kids, your house and your life! Our network of moms can help you keep everything in perspective. We help you make healthy choices for you and your family while showing your children the importance of fitness. Join us for our workouts but stay for our play dates! Fitness for Mom…Fun for Baby!
Trainers: Lacey Guthrie, ACE Certified Group Fitness, Stroller Strides, Stroller Barre, Body Back, and Run Club Instructor certifications
Locations: 11 locations throughout Austin and Round Rock
Contact: 512-413-3098
Web: austin.fit4mom.com
Special Offer: Just mention ad for free registration ($25 value)! | Try a free class
---

Basketball Academy and Camps, Strength & Conditioning Program, and Volleyball Camps
The Round Rock Sports Center is a state-of-the-art space equipped to host a variety of sports, and is the premier destination for amateur indoor sports in Central Texas. Our in-house training programs build your athlete's skills through expert coaching, drills and game scenarios.
Location: 2400 Chisholm Trail, Round Rock, TX
Contact: 512-341-3125
Web: rrsportscenter.com
Special Offer: Use code "roundtherock" for 10% off when you register your child for Spring Programs before February 28, 2017.
---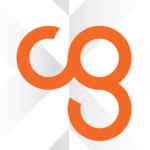 Outdoor adult group fitness for all abilities, ages, and fitness types
Camp Gladiator offers 60 minute workouts at a variety of locations and a variety of times. Join CG and received unlimited total body workouts.
Locations: Classes held at all times all over Round Rock and North Austin. Click here to see all locations.
Web: campgladiator.com
---
Aquatic Exercise, Dance, Spin, Tai Chi, Yoga, Zumba
The Allen R. Baca Center for Senior and Community Activities is an adult activity center with social, recreational, and educational programs specifically for adults ages 50 and up. All classes at the Allen R. Baca Center are free unless otherwise noted.
The Clay Madsen Recreation Center offers a wide variety of instructional classes for children and adults throughout the year.
Locations:
Baca Center – 301 West Bagdad, Round Rock, Texas 78664
Clay Madsen Recreation Center – 1600 Gattis School Road, Round Rock, Texas 78664
Contact: Baca: 512-218-5499 CMRC: 512-218-3220
Web: www.roundrocktexas.gov/bacacenter | www.roundrocktexas.gov/claymadsen
Special Offer: Baca and CMRC are now offering a dual membership for both facilities!
---
Pole Fitness, Flexibility & Cardio Group Classes
We specialize in group fitness classes such as pole dance, pole fitness, flexibility & other group classes. We also offer Bachelorette & Private Parties!
Trainer: Stacy Bishop
Location: 1050 Meadows Dr. #407 Round Rock, TX 78681
Contact: 512-577-9487
Web: atxpole.com
Special Offer: Mention this ad and receive a 5 Class Pass for only $49 (usually $100)!
---
Disclosure: This is a sponsored directory. If you would like to be included in the Round Rock Fitness Directory, please contact [email protected]