New Children's Play Area at the CHASCO Family YMCA
On Tuesday, October 13, 2020, the CHASCO family YMCA hosted a ribbon cutting to unveil the new Children's Play Area in their refurbished faculty on Mays St. in Round Rock, Texas.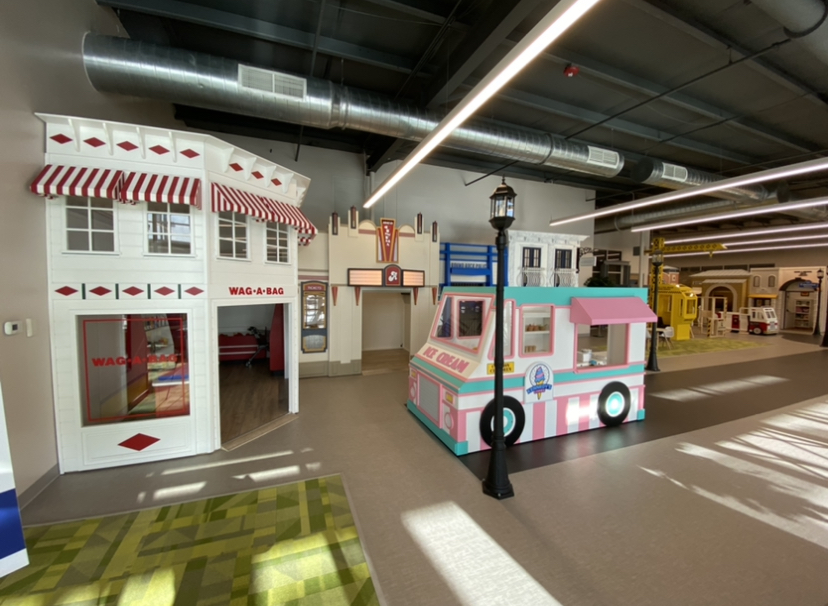 We had the honor of getting a sneak peek of the Children's Play Area at the CHASCO Family YMCA before the event and we were blown away.
The play area consists of seventeen different structures that were sponsored by different families, businesses and organizations in the greater Round Rock area.
The Round Rock Police Department comes with a "jail" and the Mays Street Boutique has dress up clothes and jewelry.
"Kennedy's Cones" is names after a family that has worked for years alongside the CHASCO Family YMCA. Kennedy was there for the ribbon cutting and actually saved ice cream out of her truck to those who were there.
At "URBAN eat.drink" you can choose to be the chef OR the guests.
There is even a chapel in the "town."
The library has bookshelves full of books and a cozy corner to sit in.
"WAG-A-BAG" makes an appearance at the Play Area.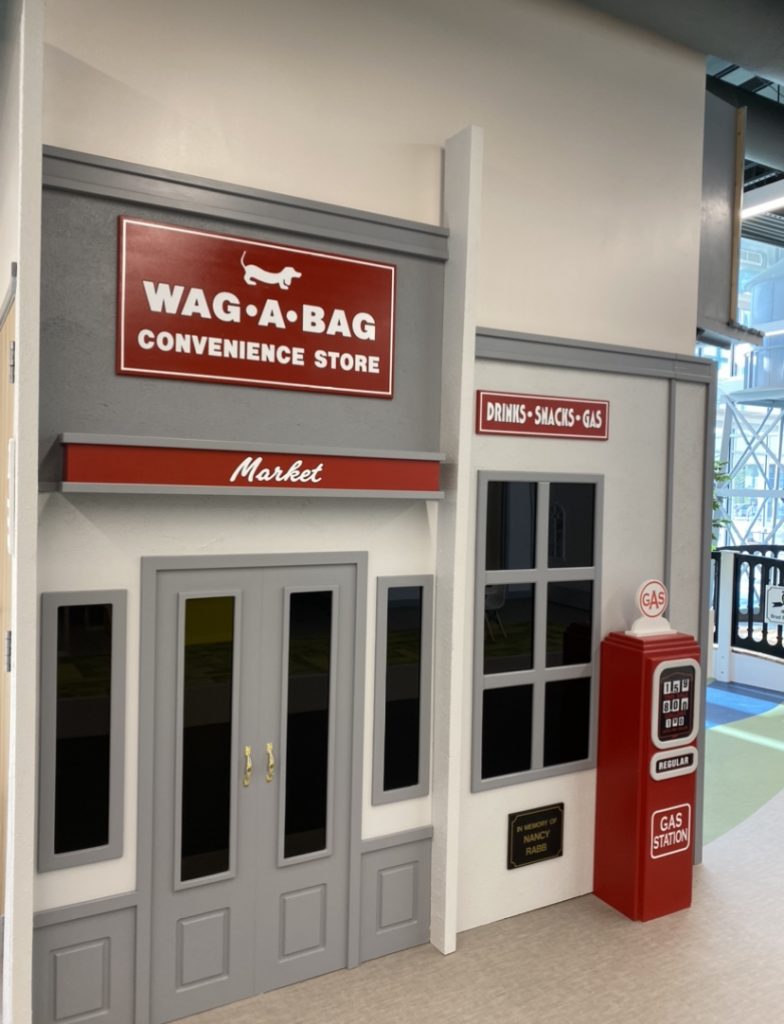 The new play area opened this week at the CHASCO Family YMCA for YMCA members. They plan to host Community Days to invite non-members to bring their children in for a small fee.
About the CHASCO Family YMCA
Woven into the fabric of the Round Rock community, the CHASCO Family YMCA provides numerous opportunities through its expansive facilities to help achieve the Y mission. In conjunction with its talented staff and vast array of amenities (listed below), the CHASCO Family YMCA offers a wide range of programs for all ages. For additional information beyond this website on programs and events, please contact the Member Services Desk at 512-246-YMCA (9622).
CHASCO Family YMCA Amenities
Adult Sports Leagues
Cardio Theater
Child Watch & Kids Gym
Cycle Studio
Dance & Gymnastics Center
Fitness Center
Free Weight Area
Full-Size Gymnasium for Basketball & Volleyball
Group Exercise Studios
Indoor Pool & Playscape
Kids Lilliput Play Town©
Locker Rooms
Outdoor Sports Fields & Playground
Personal Training Studio
Sauna/ Whirlpool
Women's Center
Virtual Exercise Studios
Youth Sports