Premier Music Academy | Round Rock
Do you or your kids have an interest in music but don't know where to start?  Check out Premier Music Academy in Round Rock, Texas for private and group lessons on a variety of instruments.  We have had personal experience with Premier Music Academy and can recommend them!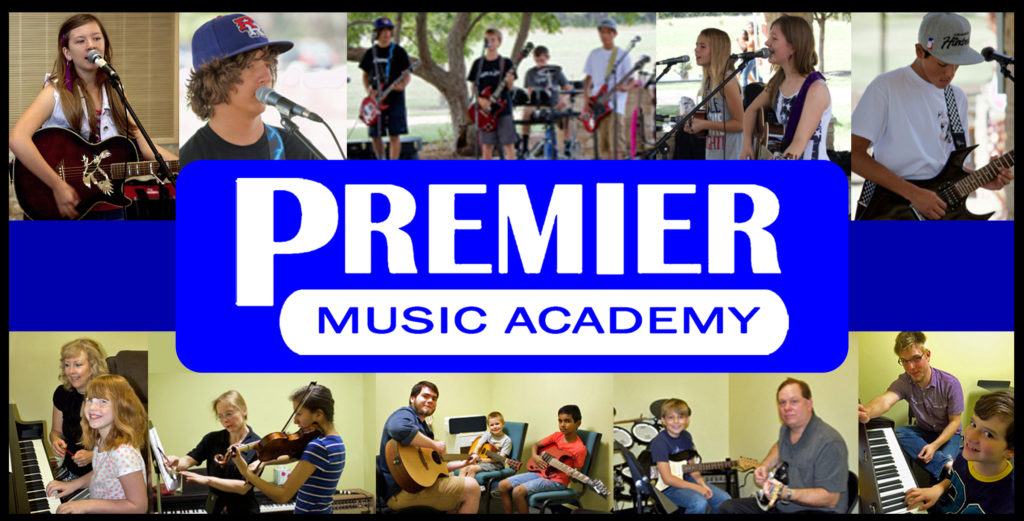 Premier Music Academy
Premier Music Academy offers private and group lessons on 14 different instruments, including voice, for ages 4 thru adult.  Instruments include: Piano, Guitar, Voice, Drums, Saxophone, Cello, Violin, Viola, Flute, Trumpet, Banjo, Mandolin, Ukulele, Bass, and Preschool Piano.
Premier Music Academy prides themselves on their dedication to high a standard of teaching and they believe it is important to mentor their students by helping each student reach their goals. Their goals are to move students forward to become the best musician possible while enjoying learning and playing music.
Also, they offer a variety of bands for kids to participate in.  Starting with the early beginner,  ages 4-6 in the Nationally acclaimed KidzRock program,  to the more advanced rock band student. All of the bands rehearse weekly for 1-hour and play exciting live shows around town including several school carnivals, Brushy Creek shows, Round Rock Market Days and more.
At the heart of Premier Music Academy are owners, Craig & Cindi Stowell, both who have been teaching lessons for many years.  They, along with several other professional musicians provide the lessons for the Academy.
"My daughter started taking piano lessons about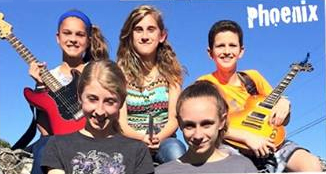 3 years ago and has recently decided that drums are her true love! She takes drum lessons and participates in a rock band every week. She has learned so much and has truly developed a love for music. All of the instructors are awesome both in their knowledge and experience and in how they relate to the kids. Her band performs for local audiences several times every year and she is getting a truly unique and exceptional music education."
— Jen Johnson

Premier Music Academy: Upcoming Events
Premier Music Academy has two upcoming concerts that they would like to invite the community to hear.
Saturday, May 14: This free concert at 7:00 pm will feature four talented young musicians and Dallas musician, Kaitlynn Curtner. For more information, click here.
Friday, May 20: Premier Music Academy is hosting a benefit concert at 7:00 pm featuring seven talented young local bands. All proceeds from the concert will benefit the Association for Frontotemporal Degeneration (AFTD). For more information, click here.
Premier Music Academy Giveaway
Premier Music Academy would like to give to one reader a Month of Music Lessons.  You can choose from any instrument: Piano, Guitar, Voice, Bass, Drums, Saxophone, Trombone Trumpet, Flute, Violin, Clarinet, Ukelele, Cello, Mandolin, Banjo, or you can apply the amount to a summer camp of your choice.
Please enter to win using the various ways below.  Giveaway begins on Friday, May 13, 2016 and will end on Friday, May 20, 2016 at midnight.  A winner will be drawn randomly and contacted via email.  Winner will have 48 hours to respond on another winner will be picked.  Click on the GIVEAWAY link below to enter. Good luck!
Check out Premier's Summer Camps
Music Fun Camp – Ages 8-14
Rising Star Performance Class – Ages 8-16
Rock Band Camp – Ages 8-16.
Music Explorers – Ages 8-11
DJ Class – Ages 10-17
KidzRock – Ages 4-7
Disclosure: This is a sponsored giveaway.  All opinions are my own.